What an astounding transformation in just a day! The robins are no longer naked babies, nor are they small. They fill the nest, the down has changed color to grey and there are pinfeathers coming in on their wings.
While the parents were off finding food, I was able to take this photo.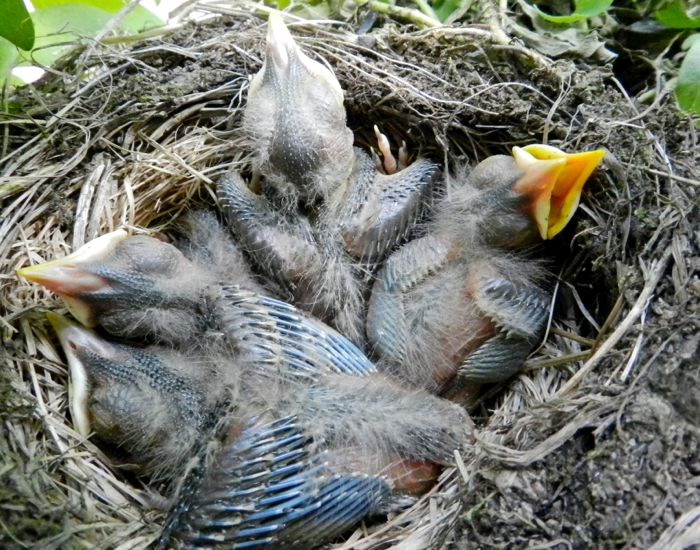 One look at these animals leaves no doubt that not all dinosaurs died out. Some evolved into birds.