I love Austin. I flew down the last week of March with my friend, Lauren Scheuer and her lovely daughter, Sarah. I had a feeling it'd be a fun trip, after all, my traveling companions were the best, and we were going to see the Austin Funky Chicken Coop Tour. But, the visit exceeded my expectations. First of all, the city has the best signs. This one describes many of Austin's neighborhoods,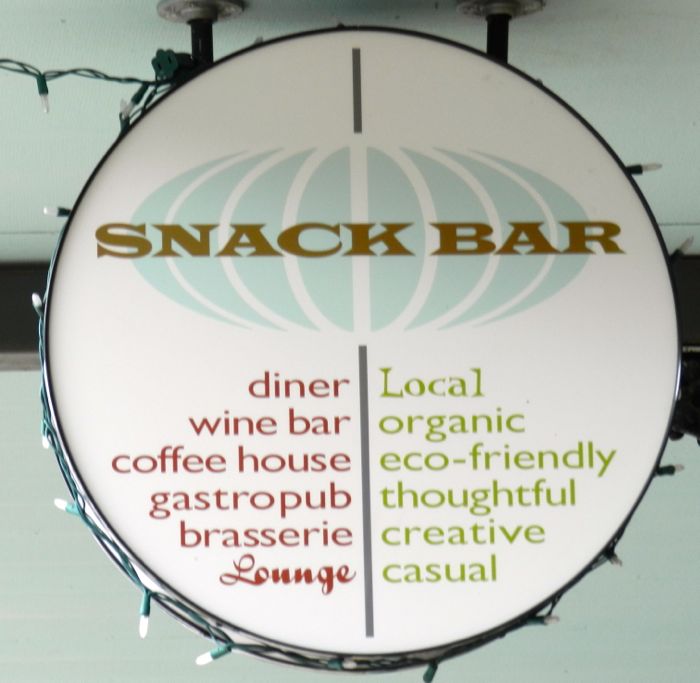 but this one captures the funk, the color and the western vibe.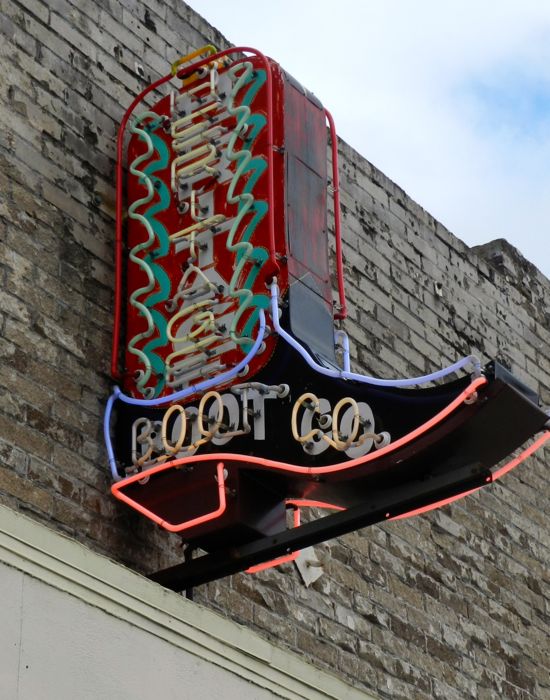 I also took this neon sign as a sign to go ahead and fulfill my dream of owning a pair of cowgirl boots. It turns out that Sarah had the same dream. We went shopping. Everything is bigger in Texas. There are boot stores larger than my house, with a selection not seen anywhere here in the East.
We came home with these. Mine are the red ones on the right.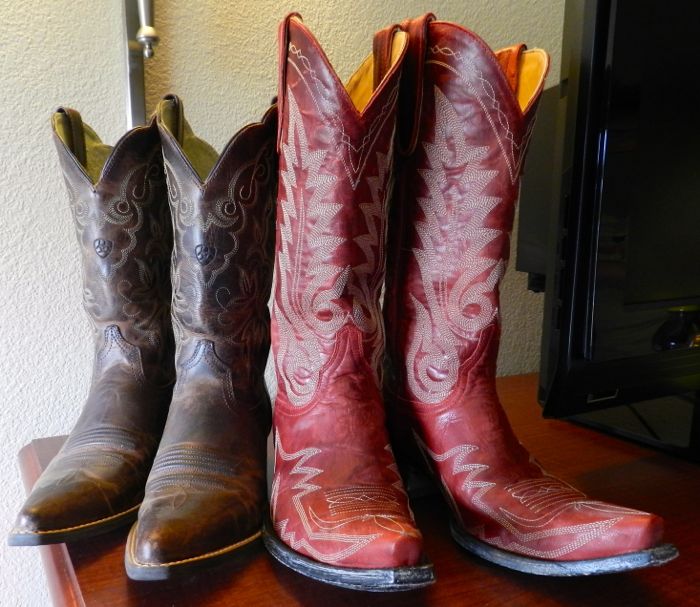 The boots would have been enough for me, but then there was the Texas hospitality. When we told the organizers of the Austin Funky Chicken Coop Tour that we were coming down, and that it'd be nice to meet up with some like-minded chicken folks on Friday night, they gathered the troops and gave us a warm welcome. And hats.
On the left is Susan, of the Austin Bluebonnet Egg Show. I just might have to go back down for that event! (Notice my boots???)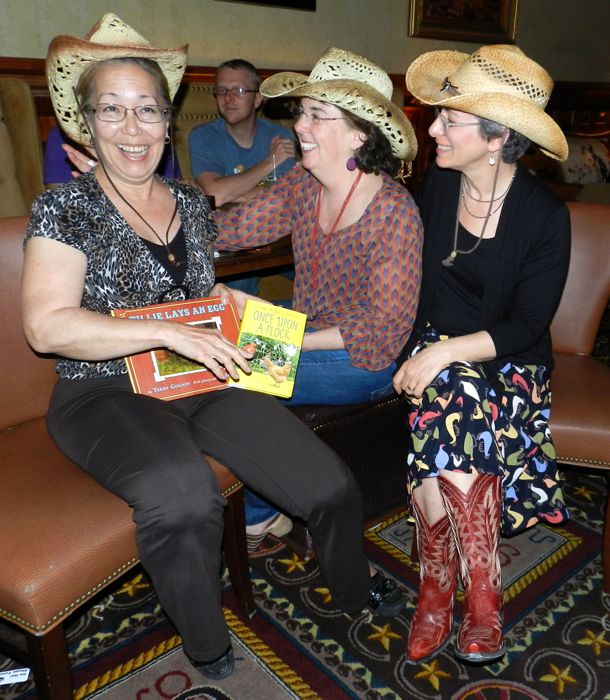 Saturday was the big day.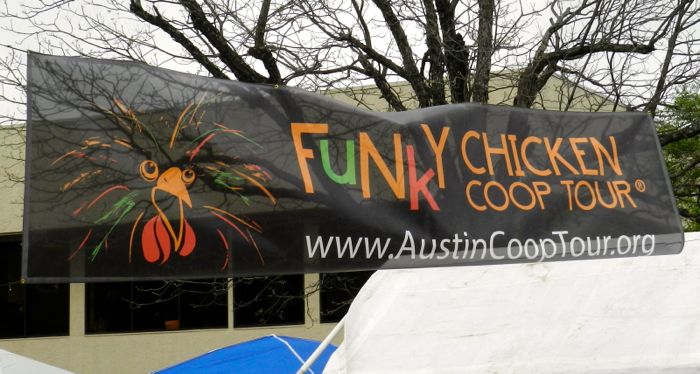 It began at Buck Moore Feed & Supply. Every town should have one of these.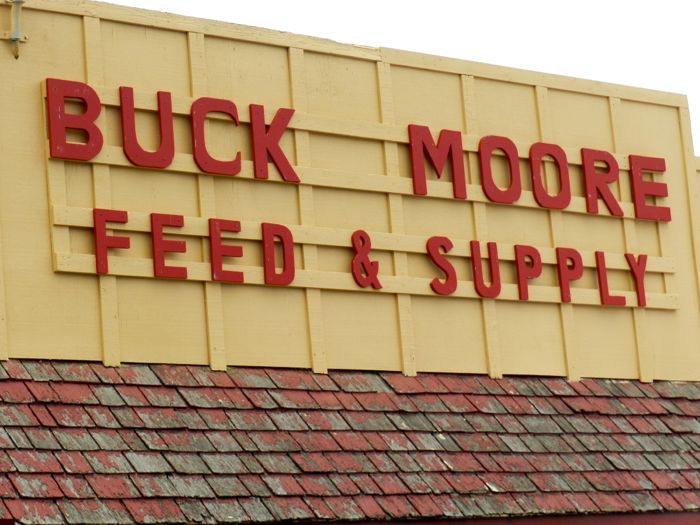 Debra is the driving force behind this amazing chicken fest. There she is on the left, wearing a t-shirt printed with Lauren's design.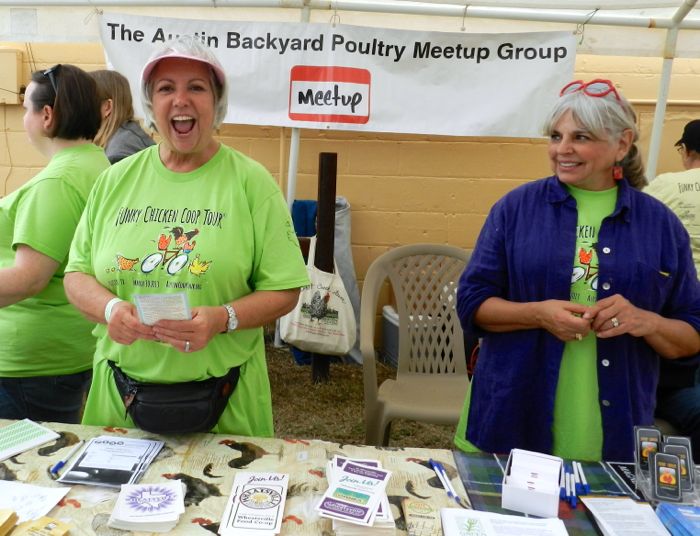 Lauren signed copies of her new book, Once Upon a Flock, and I had my books for sale.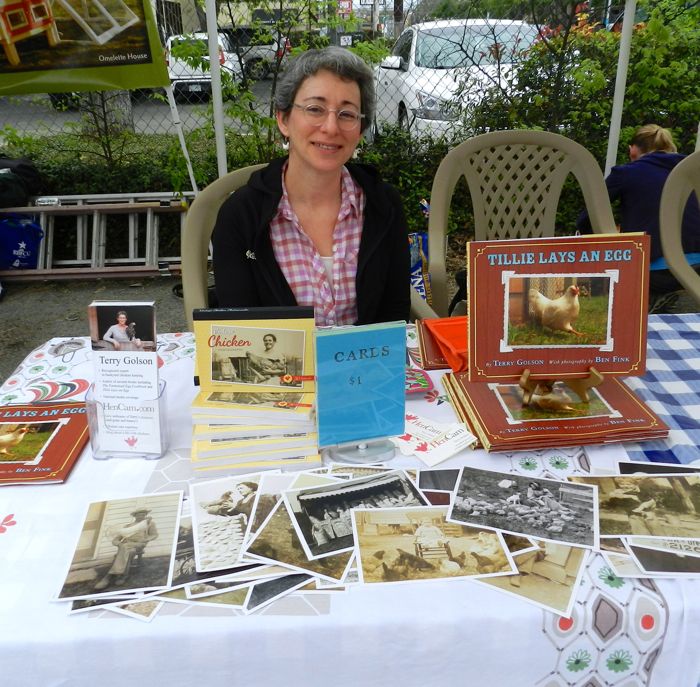 But, better than signing new books, was signing a much-loved copy owned by this young reader.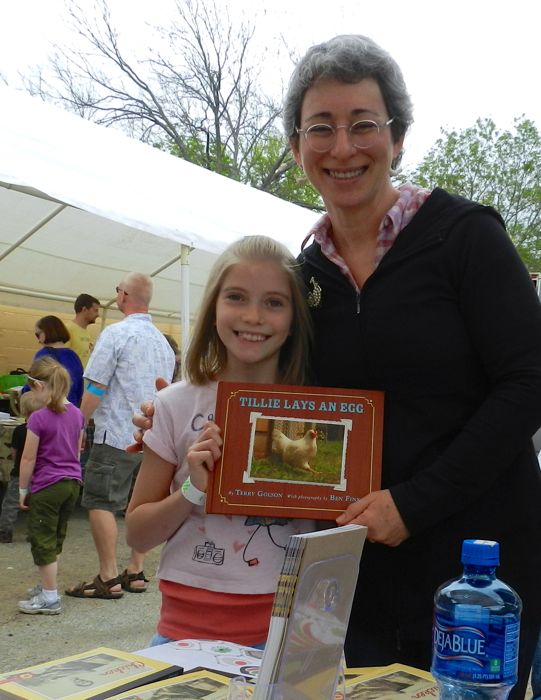 Lauren signed her books and t-shirts, and still had time to fall madly in love with this nice rooster.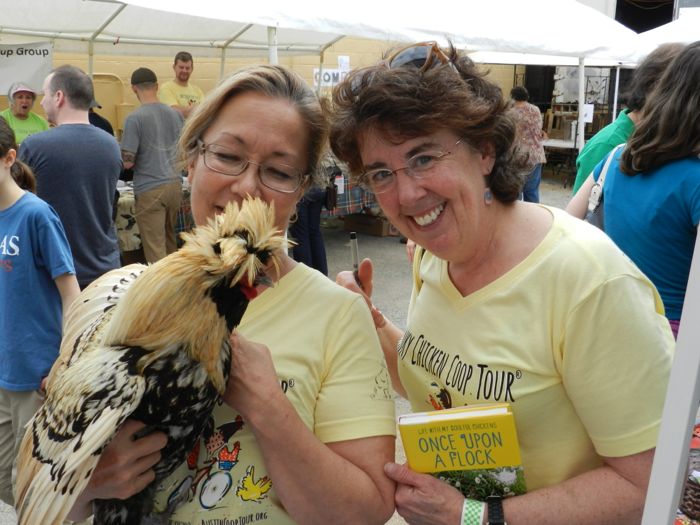 We had so much fun that we had time to see only a couple of coops. Some were cute and quaint. This is the perfect use for a prefab playhouse.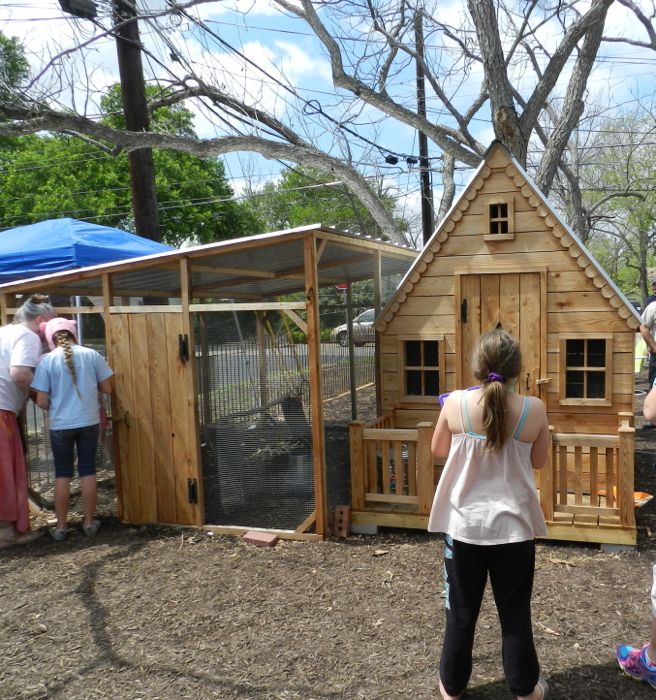 Being that this wasTexas, you had to have an over-the-top coop, too. Look at the colors! The crystal chandelier!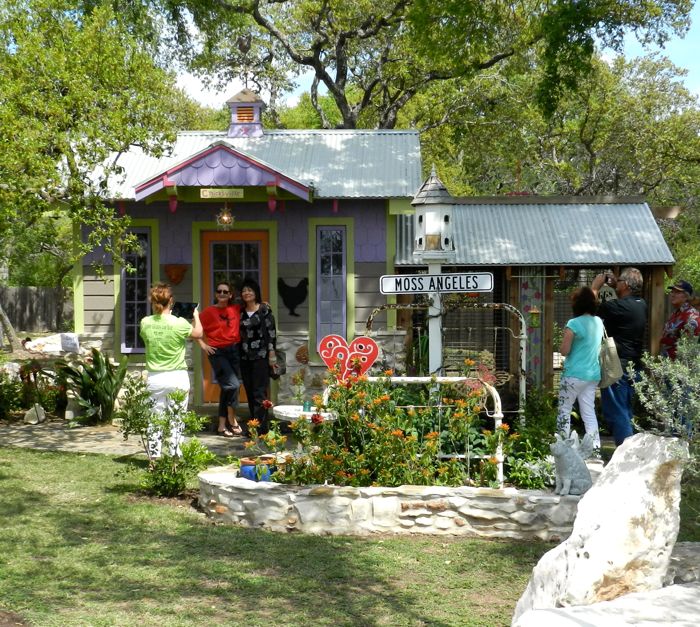 On Sunday, Sarah and Lauren had to go back home, but I headed to the flea markets near Round Top. I found three of these small feed sacks. I gave them a good washing and ironing. They're still stained (you should have seen them before the cleaning!) but sweet as can be, and so TEXAS. You can win one!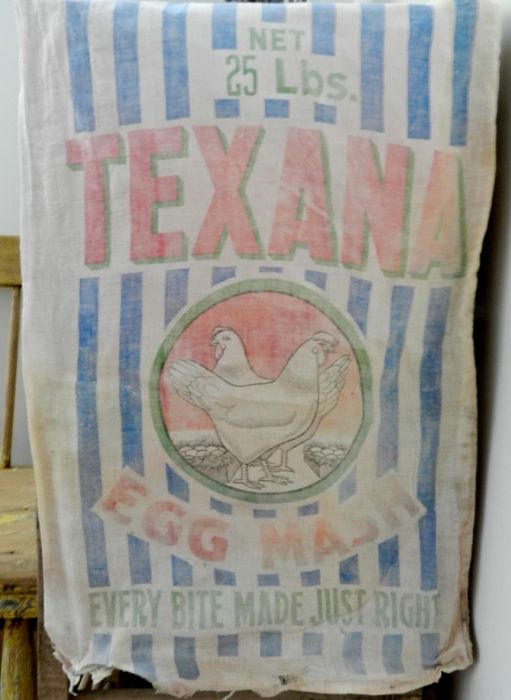 Just tell me where I should go next. The winner will be determined by a random number generator. One entry per person. Entries close Friday, April 12 at Midnight, EDT.
UPDATE: This contest is closed. Lois Tooker, from Massachusetts won.