Here in Massachusetts we have one of the largest and best flea markets in the country. It happens three times a year and fills up fields on either side of a mile of road in the small town of Brimfield. It just so happens that Texas has a similar seasonal flea market, in the tiny town of Round Top (population 90), and it happened to be going on when I was down in Austin. I rented a car and drove the 70 miles east to see what it was like.
Everything is bigger in Texas. Whereas Brimfield really is in the one small community of Brimfield, Round Top actually takes place in several towns. There are miles of fields filled with tents, some with piles of junk, and others with antiques usually found only in tony shops.
Even the taxidermy was bigger.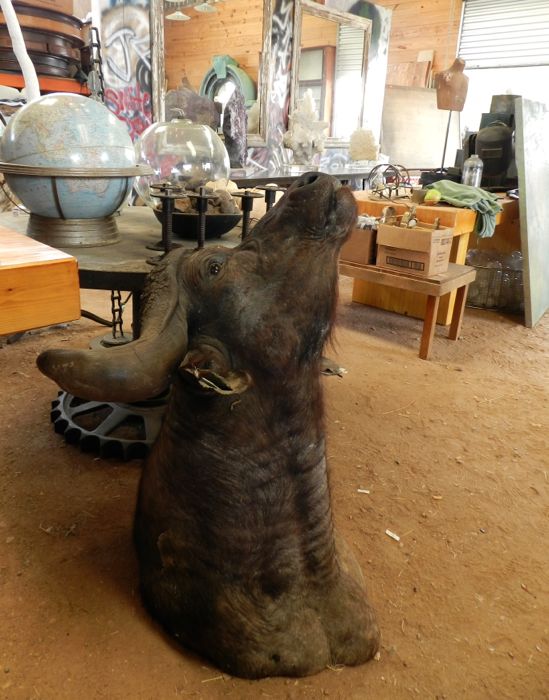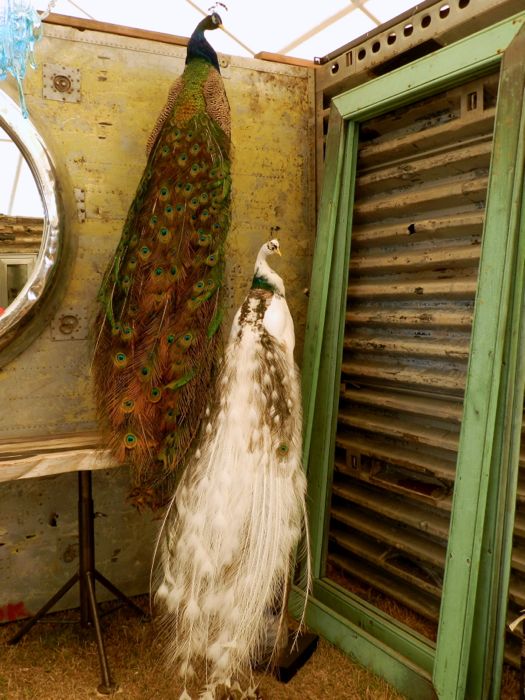 There were big piles of wooden wheels.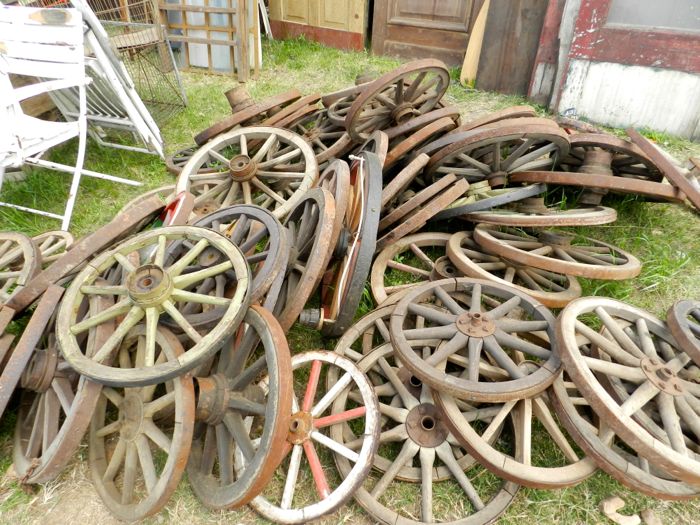 Reclaimed metal salvage is currently on trend. These banged up chicken feeders were being sold to be repurposed into pendant lamps and flower planters.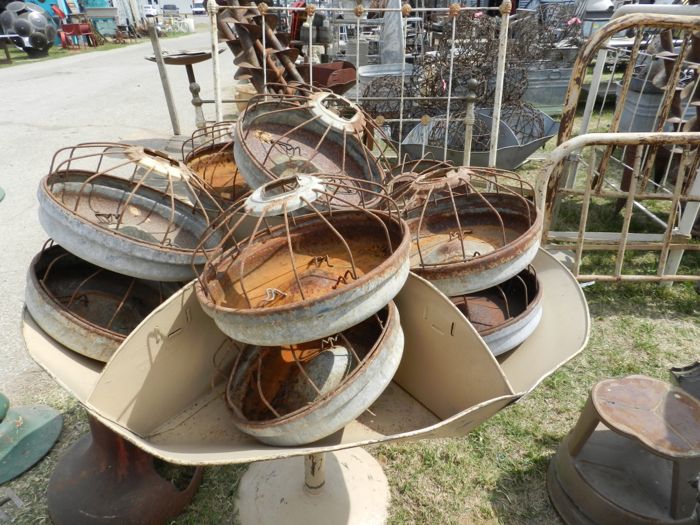 This being Texas, even the rusty metal salvage was bigger. This corn crib sold the first day of the show. It will be a screen house on someone's estate.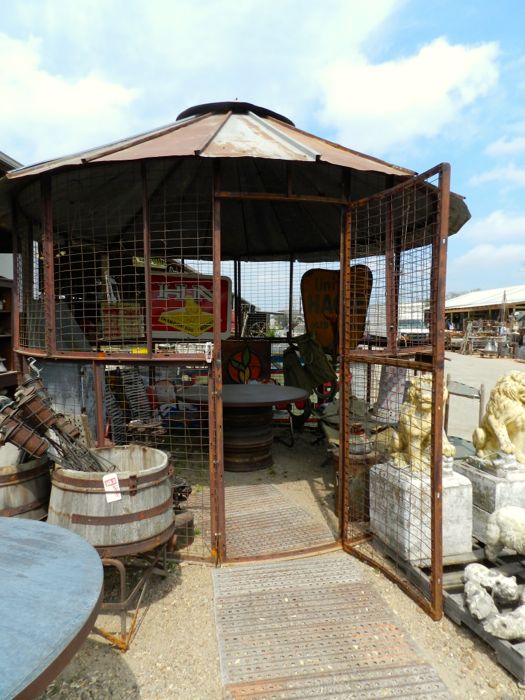 There were plenty of things to fit a chicken-themed decor.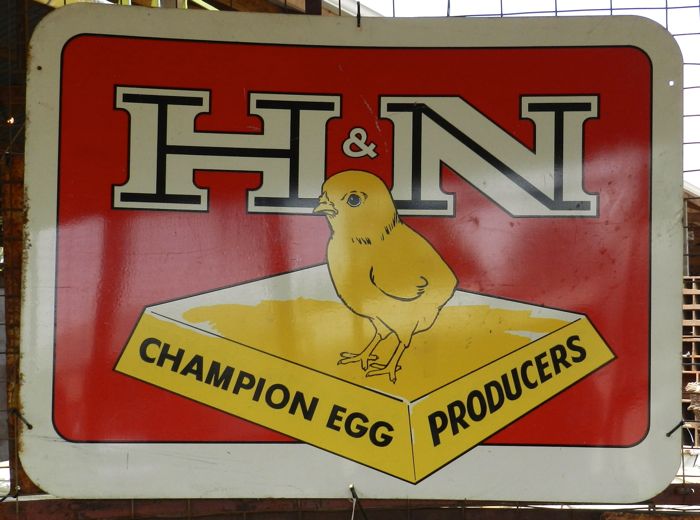 These windmill weights were the real deal. Remember the fake that I saw at Brimfield? (There were plenty of repros and fakes at Round Top, too. Buyer beware!)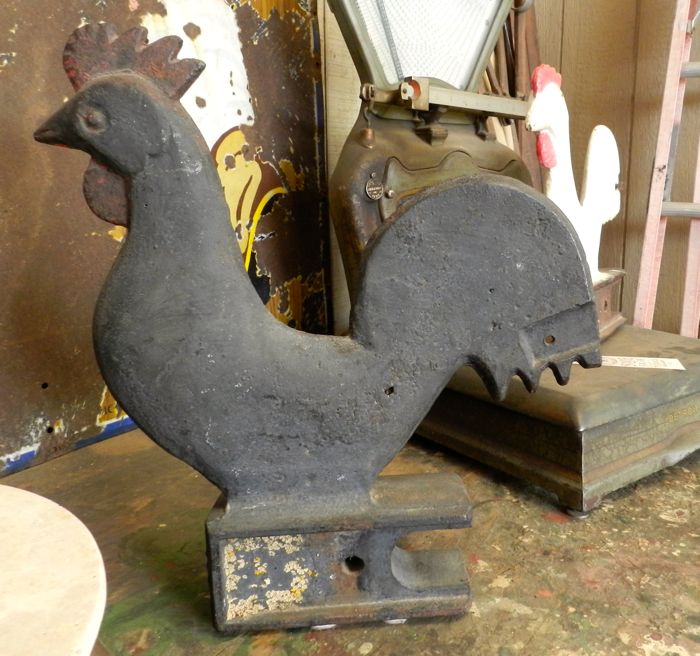 Not everything was made of metal.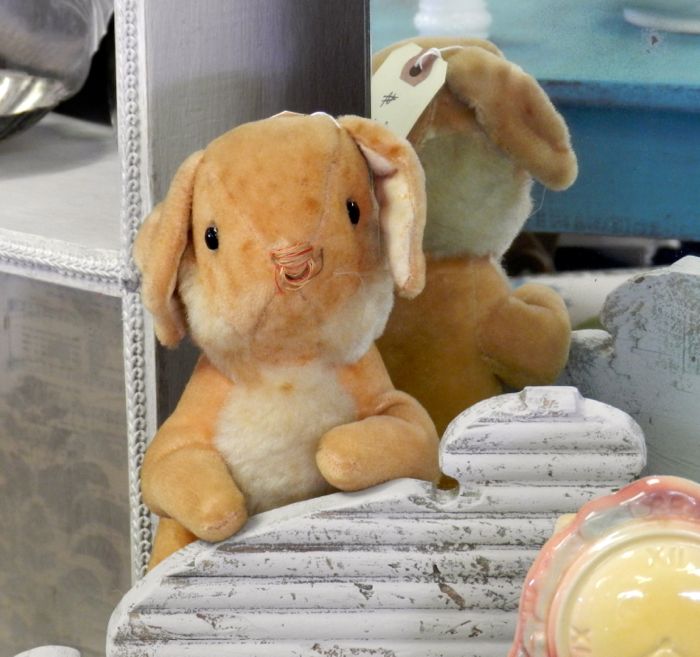 This vintage incubator would make a cute end table. It reminded me of the chicks back home.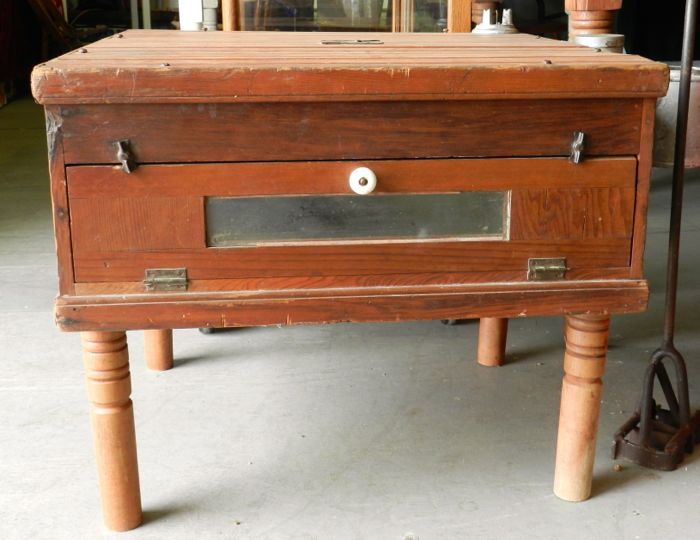 These industrial scrubbers would have made the perfect gift for Pip and Caper. It's shedding season and wouldn't these make great scratching posts? Too bad they didn't fit into my carryon luggage.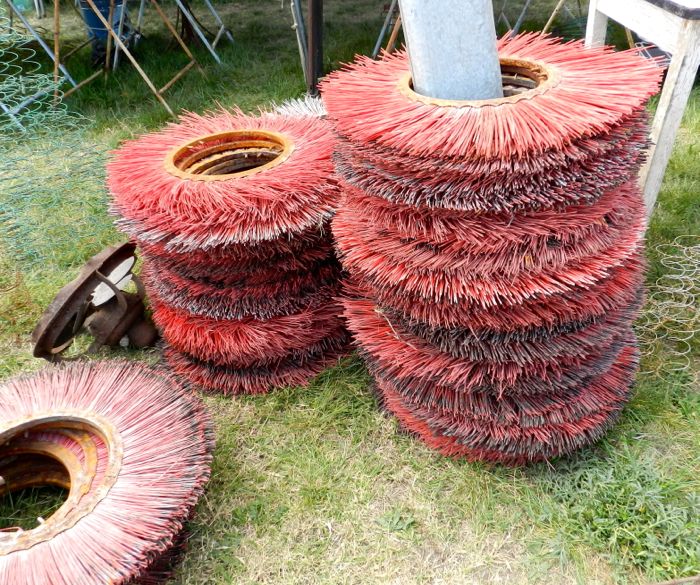 I did find something to bring home. but I've got to clean it up before I share it with you.