Yesterday I went back to Brimfield, but the cast iron rooster had been sold.
This is the windmill weight that got away.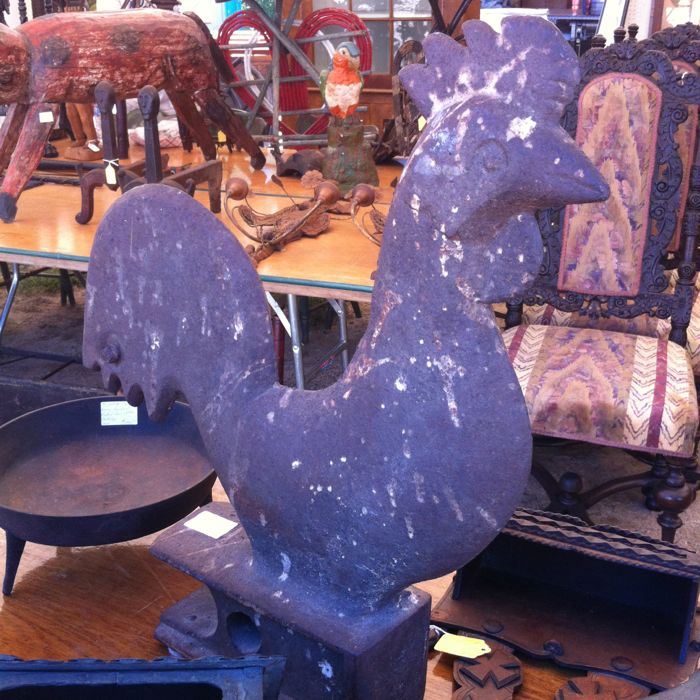 A windmill weight is a classic piece of folk art. It had a utilitarian purpose, which was to balance the machinery on windmills. It was a functioning piece of a ubiquitous part of the American farm landscape. A big hunk of cast iron could have done the job, but instead local iron mills made them in the shape of cows, roosters, and even squirrels.
There were large, commercial foundries that turned out thousands of these, local companies that made hundreds, and once in awhile one was crafted on the farm where it was used. The best windmill weights have that folk art aesthetic of whimsical and yet modern. The weights were out in severe weather and show their age and the hammering of elements.
A few years ago there was a spate of articles about windmill weights in the shelter magazines, and prices skyrocketed, the best examples going for thousands, and a more common weight still reaching $1,000. The one that I didn't snatch up was was priced at only $250. It might have been the best deal at Brimfield. But it might have been a fake.There was something about this one's patina that looked off, and the booth had other repros so I didn't trust the dealer.
I'm not sorry that I passed on it. Nor am I sorry that I didn't bring home the chicken taxidermy.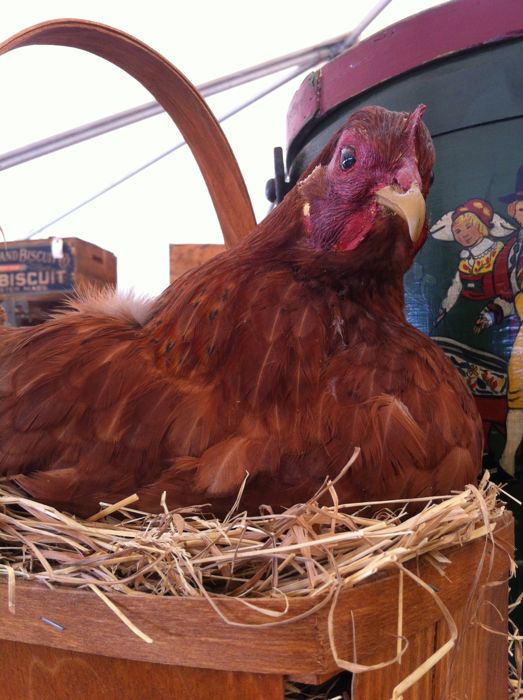 But I do wish that my kitchen had room for this.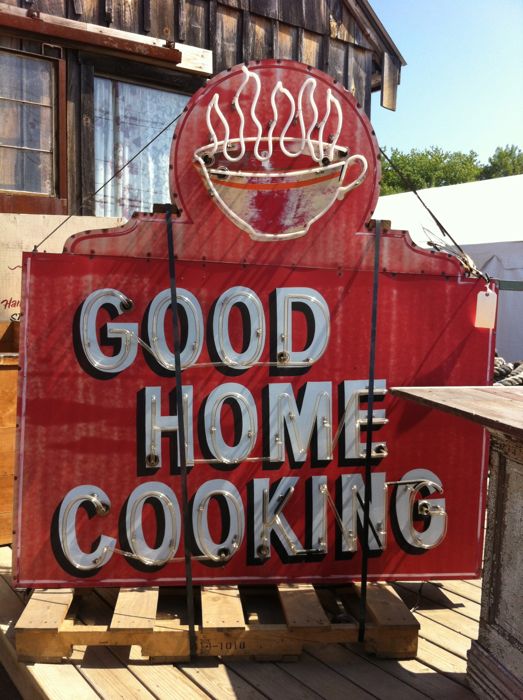 I should have brought this home to go in the basement next to my husband's vintage arcade games, but I didn't splurge on it.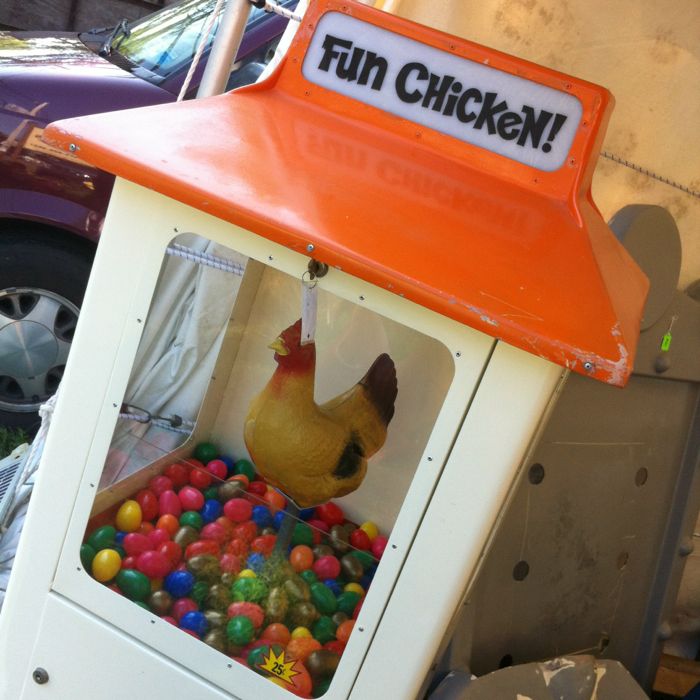 However, I didn't come home empty handed. I bought a few vintage postcards. You'll be seeing them here.
Reminder –  the Tote Bag Giveaway ends tonight! Have you entered and shared on FaceBook?