A hundred years ago, elaborate Victorian Easter postcards were mailed by the millions. They're pretty and often feature fluffy adorable chicks. But my taste runs to the odder and more obscure. I particularly like this Humpty riding a rather annoyed hen.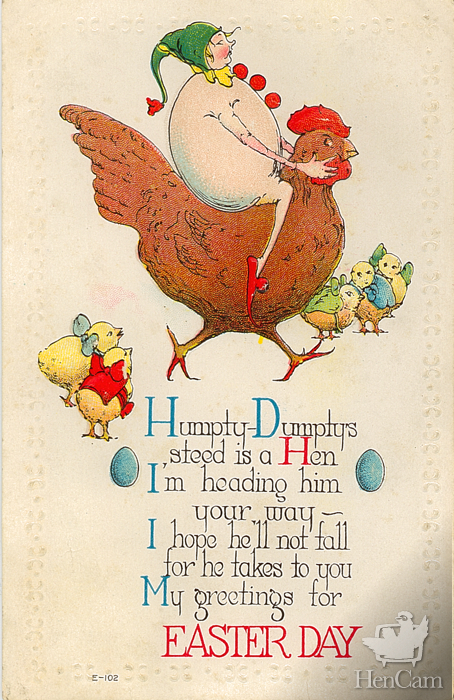 However, even this card has the requisite cute chicks.
Speaking of cute chicks – my 25 arrive on April 1. I'll be posting all about the preparations soon. The brooder gets set up this week!