How charming is this?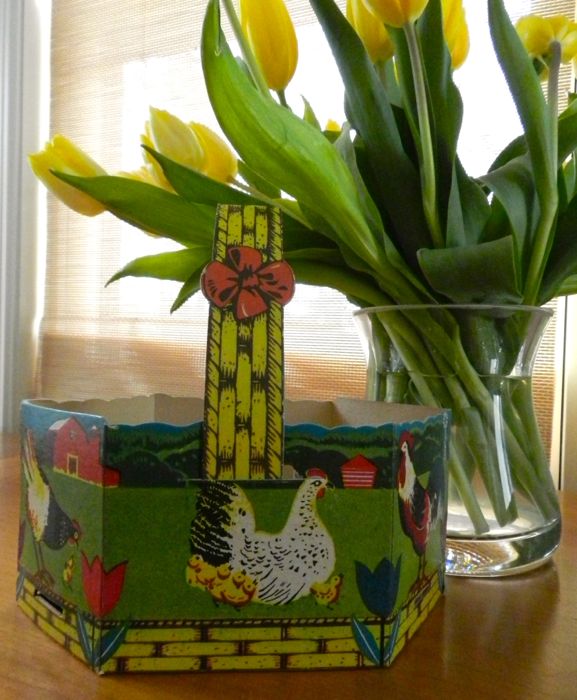 Before there were cheap plastic baskets, there were inexpensive paper baskets.You can still find them at flea markets, and they're still an affordable bit of fun. I found this for less than $10.
Just look at the plumage and expression on this chicken! The back half looks like my Welsummer, but I've no idea what the front end is based on, which, I think, makes it all that more charming.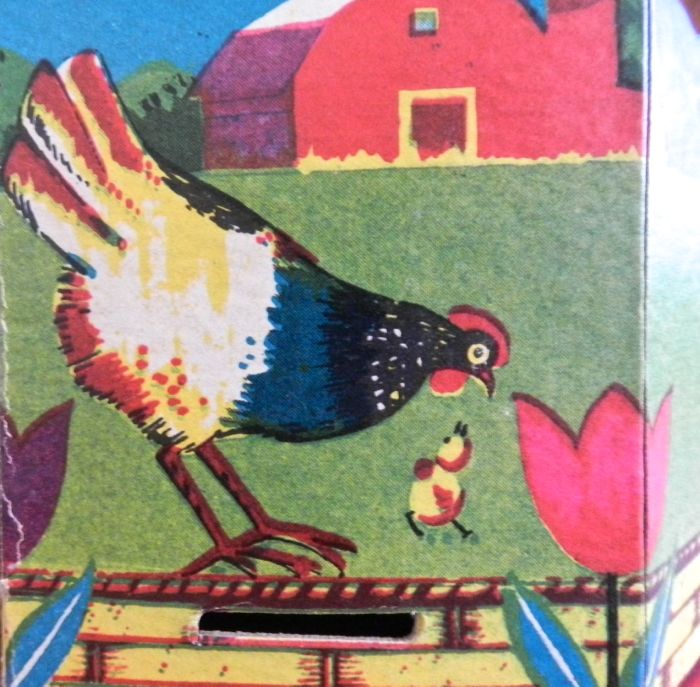 Does your Easter bunny have a vintage basket to put eggs in?