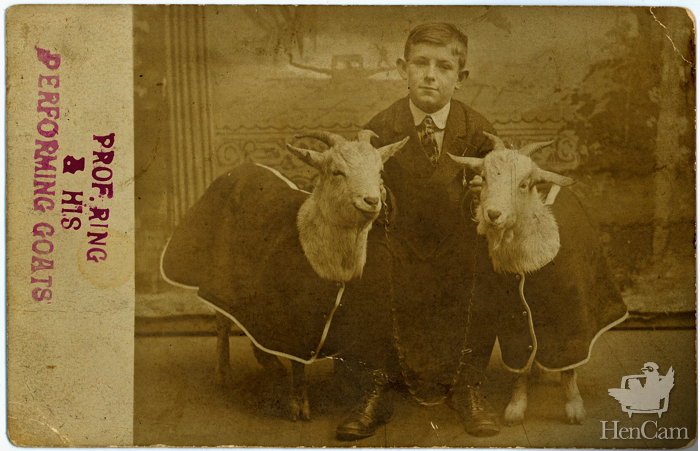 Old photographs come to me separated from their histories. Dealers cut them out of albums, and take them out of a boxed collections, so by the time that I purchase them, all I know is what I see.
What I see here is a young boy with two very loved and well-cared for goats. Just look the goats' trimmed and buttoned wool coats! The smile on the lefthand goat reminds me very much of Pip. Don't you agree?
There must be a story. He's Professor Ring? The goats perform? I've looked on-line and there's a mention in a Utah newspaper from 1893, but the archive is locked. I have a very busy day today, and am headed out the door; tomorrow I'll go to my wonderful town library, with it's wonderful research librarian, and see if I can find out more. But, I couldn't wait to share this with you. While I'm uncovering the true story, let's make one up. I imagine that there is a balancing act and hoops. What do you think these goats do when they perform?