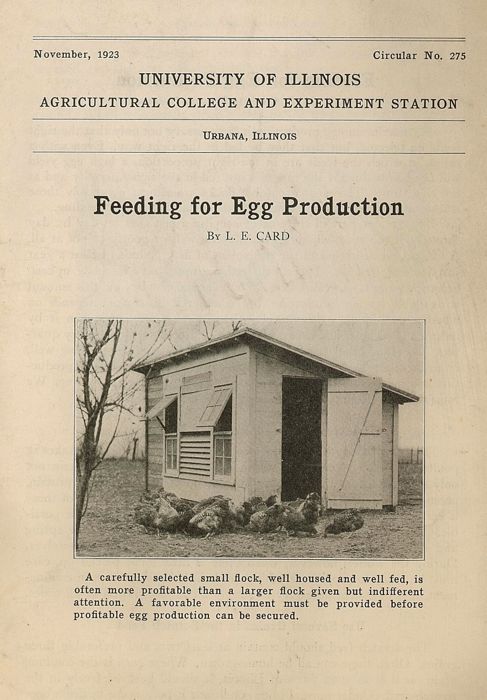 This is the booklet that I quoted in today's post. Although in 1923 farming was on the cusp of change – chickens were moving into climate and heat controlled housing and flocks were getting larger – the vast majority of chickens were still raised in small groups on diversified farms. Not yet invented were antibiotics that in the future would allow for crowding and the brutal conditions of factory production facilities. In the early 20th century, farmers had to rely on light, air, exercise, sanitation and observation. These remain the foundation of good backyard chicken keeping today.
My favorite line in this pamphlet is the last, Every feeding mixture can be improved by the addition of a liberal amount of common sense.
I purchased this booklet on eBay, but you don't have to hunt down an original copy. You can read it online in the University of Illinois archives here. (Thank you to a librarian reader of HenCam who pointed me to this source!)
For my commonsense take on what to feed your hens, read my FAQ.