Before the invention of the Brownie camera, before there were snapshots, you had to go to the studio of a professional photographer. It was expensive. You wore your finest clothes. Having a photographic portrait taken was a big deal.
Some proud parents dressed their sons in Lord Fauntleroy outfits.
And they brought chickens.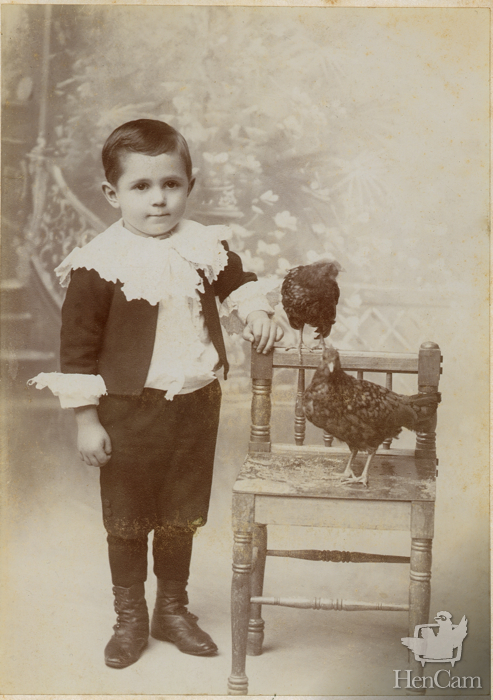 (unmarked photograph dating from the early 1890s)