It's a dreary, rainy, back-to-school day, so I thought that I should post a bit of turquoise and pink mid-century baby charm.
This dapper rooster (just look at that bow tie!) held diaper pins.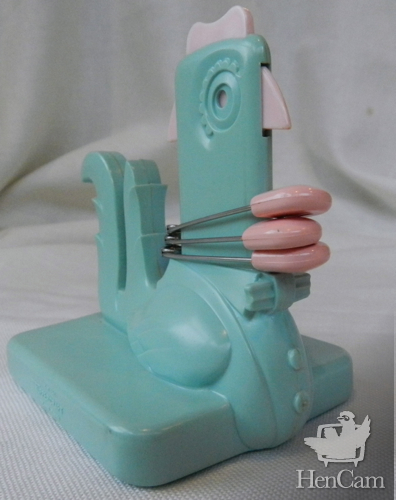 I read that the rooster's tail was a way to unlatch the pins one-handed, but I can't figure out how to do it. Does anyone know?
News flash – I've figured it out! Push the pink clasp into the gap in the rooster's tail, which holds it securely while you twist it open. Brilliant!
I do know how to squeeze the beak in order to release the pins from the gentleman's neck.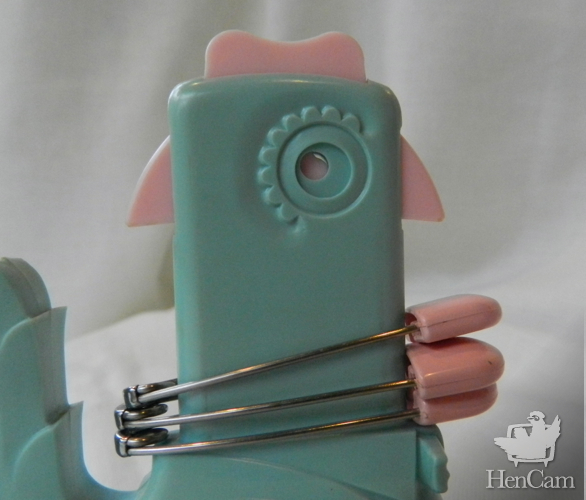 This chicken was made by Tuppercraft. Any collectors out there who can tell me more about the company?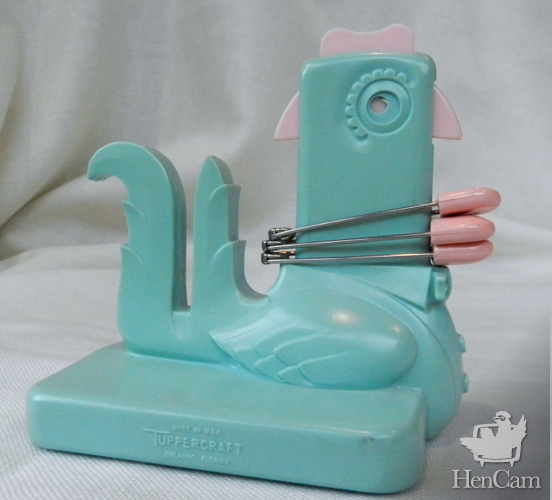 You can still find these vintage diaper pin holders for under $20. Don't you need one?