I spent yesterday morning at the Brimfield Flea Market. Of course, I went looking for chickens. The main stretch of road has the sort of dealers that I usually skip because the bulk of their wares are reproductions, but the booths did have big and eye-catching items, like this four-foot tall metal rooster.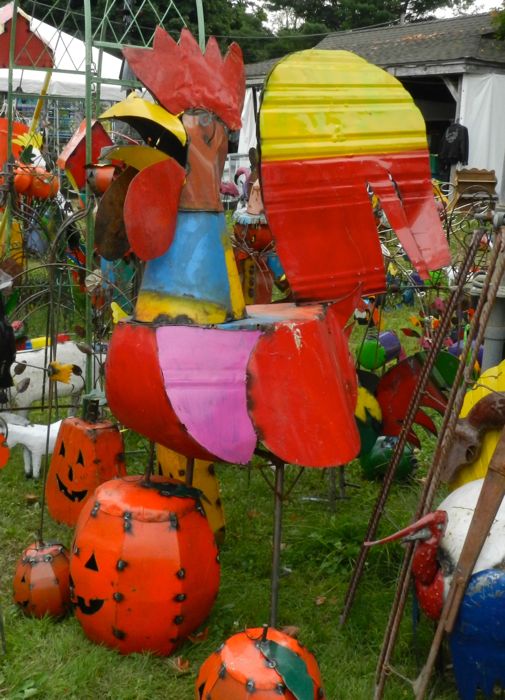 As you know, I don't keep roosters. He didn't come home with me.
These signs are widely available: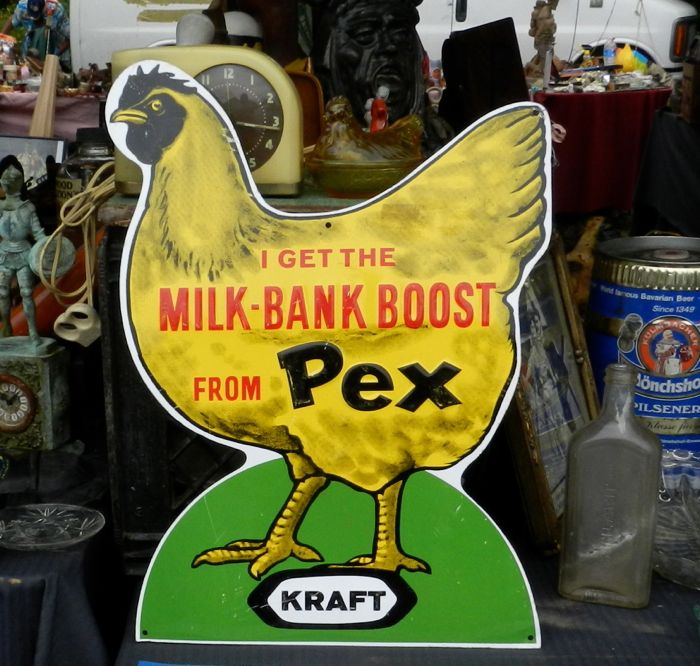 She's a hen, but I don't like her glare. She didn't come home with me, either.
I rather liked this plastic lawn chicken. I could imagine her in a flock of pink plastic flamingos, but she stayed at Brimfield, too.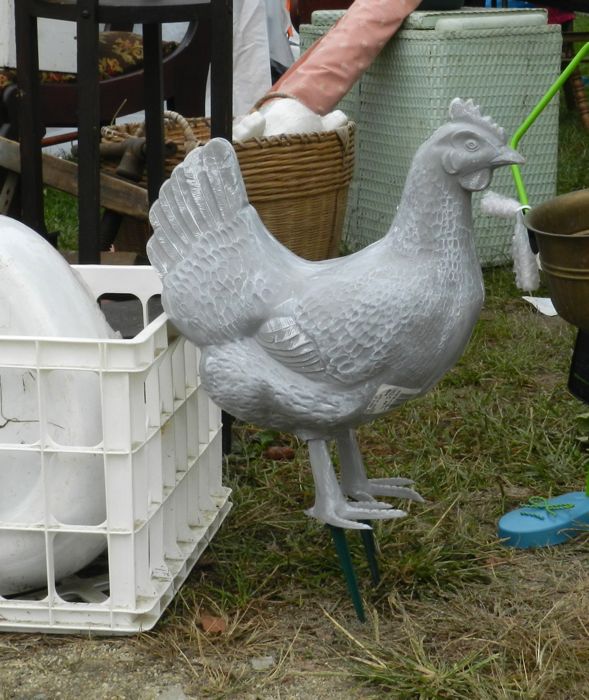 In all honesty, I didn't find any chickens that held my interest. Other animals charmed me more.
I was stopped in my tracks by this cacophony of cows.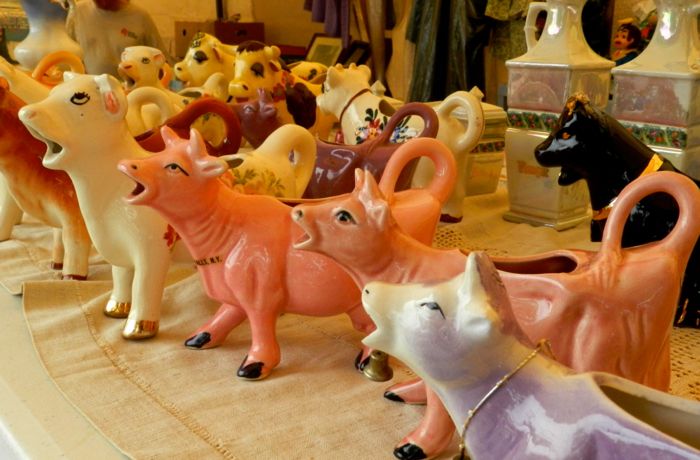 I have a friend who would have snapped up this deranged squirrel. He? She? is wearing an apron!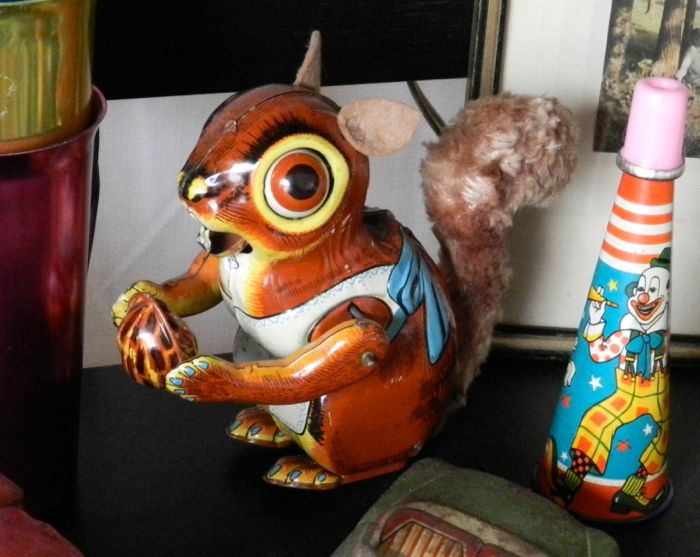 And it doesn't get any sweeter than this threesome.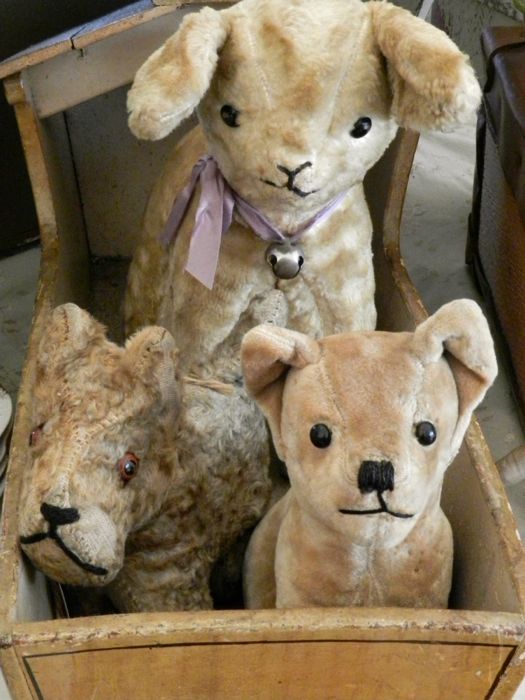 In the end, I didn't bring any of these animals home, but I did get something for the chicken house. You'll have to wait until next week when I put it up and show you.