Poor Biddy. All she wants is to broodily sit on eggs, but instead, each day a little girl takes them away.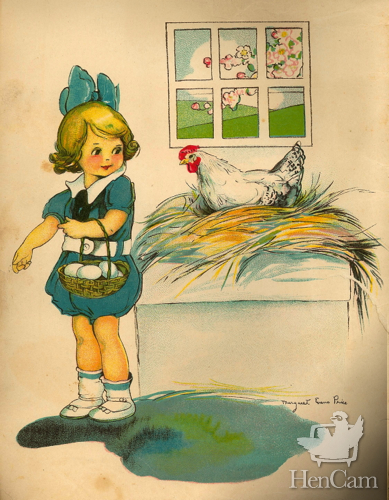 The story goes on to recount how that same little girl puts duck eggs in the nest, which Biddy hatches. Ducklings are not the dear chicks that Biddy had imagined. When the ducklings go swimming she exclaims, To stand this I cannot, and leave them I must! 
Sorry, Biddy, parenting is filled with those lessons!
The Troubles of Biddy, written by Isabel Byrum was publlished in 1917. Illustrations by Margaret Evans Price.