(Update: this contest is closed. Patti Lincus won!)
My friend, Susan, at Bainbridge Farm Goods has very, very exciting news. Her sign company is a finalist for the Martha Stewart American Made People's Choice Award. Her signs are filled with goats, chickens, and vegetables. They are bright, modern, and playful. They are made in America (actually, in her corner of America, Bainbridge Island.)
They look like this: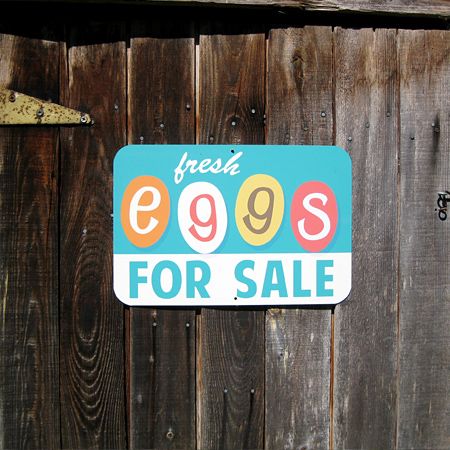 And this: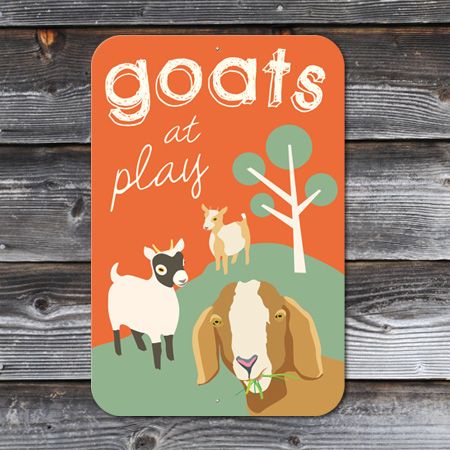 And this: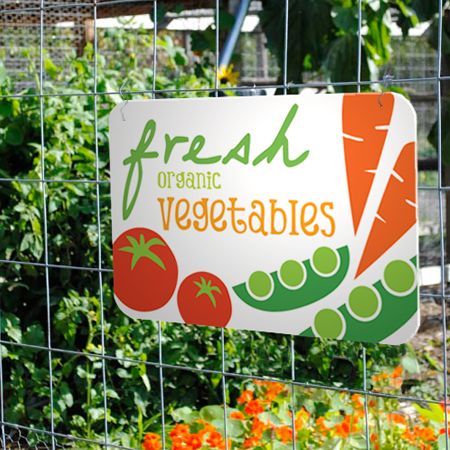 Don't you just need one? (I already have a Fresh Eggs sign, but I think I need the goat sign, too!)
To celebrate her being chosen as a finalist (an honor in itself out out almost 2,000 entries) Susan is going to give one of you the sign of your choice! All you have to do is go here and then click over to her catalog. Pick a favorite sign (it will be hard; give yourself some time to look over all of the wonderful designs) and then come back here to my blog and let me know (in the comments on this page) which one you want if you win.
While you are at the Martha Stewart Website, take a moment and vote for Susan, please. I, for one, am voting, if only to let Martha know that her readers appreciate chickens, eggs and goats in her magazine!
The entries for the contest here on HenCam stay open through September 19, at 9 PM EST. One entry per person. (But the voting for Susan on the Martha site can be done daily through September 24. The magazine is giving away it's own prizes, so if you like entering contests, go for it!) The winner of this HenCam Bainbridge Farm Goods Sign Giveaway will be determined by a random number generator.