After all of the talk about coffee on my blog this week, I thought I'd show off a tea kettle.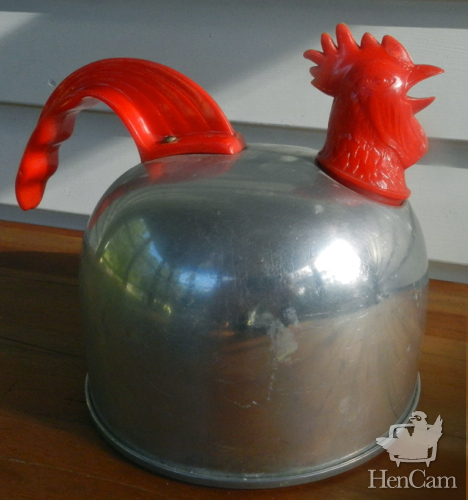 He looks angry, doesn't he? No cheerful "rise and shine" from this fellow. His shrill whistle will get you going in the morning.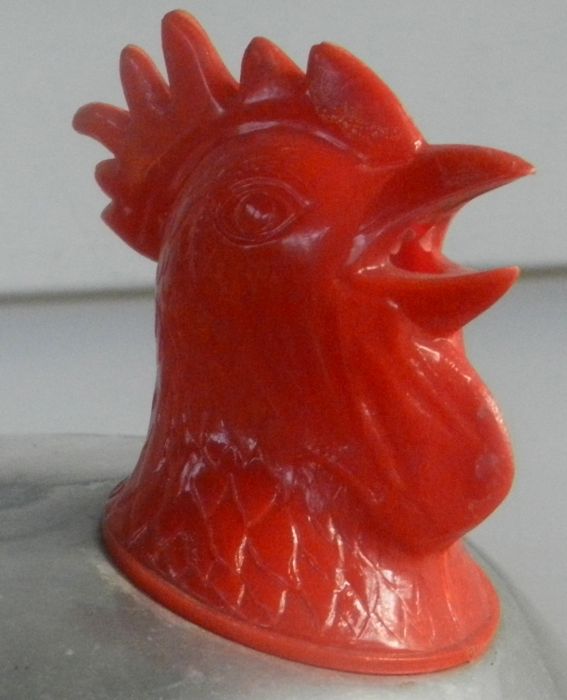 I've yet to  boil water in him. My excuse is that I'm worried that my gas range will melt his tail. But in all honesty I can't face this rooster's attitude.