Swedish and Norwegian communities in the upper midwest are known for their deep nordic culinary roots and their food-focused church socials. In the days when inexpensive coffee was brewed up in big urns, the church ladies came up with a way to smooth the flavor, reduce the bitterness, and make sure that the grounds didn't end up in the cup. What they did was to add raw eggs, ground up shells and all, to the pot. If you've ever clarified a consommé with egg, then you know that this makes sense. This egg coffee was also called Swedish Coffee, Hungarian Egg Coffee and Norwegian Coffee, but my favorite name for it is Lutheran Church Basement Coffee.
I found out about Egg Coffee because of this tin that I have in my collection (look closely and you can find it in Tillie Lays an Egg.)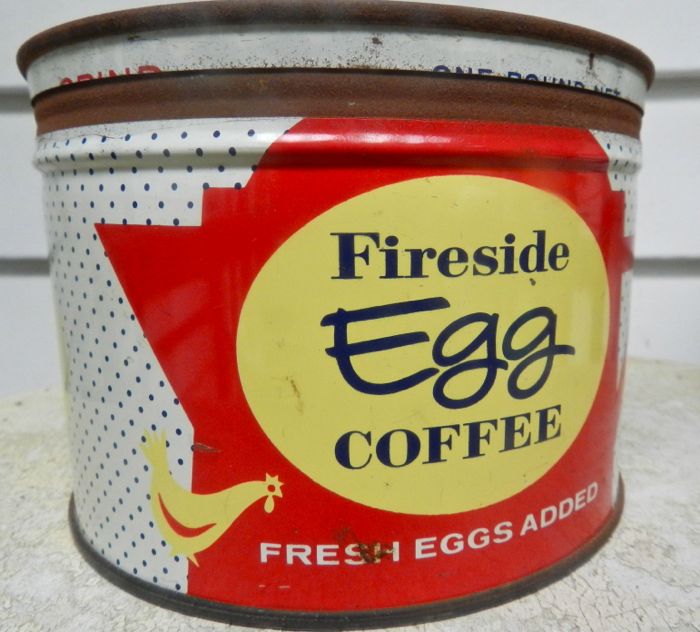 I love the lettering in the yellow egg, the cheerful polka dots and that busy hen.
Here are the directions.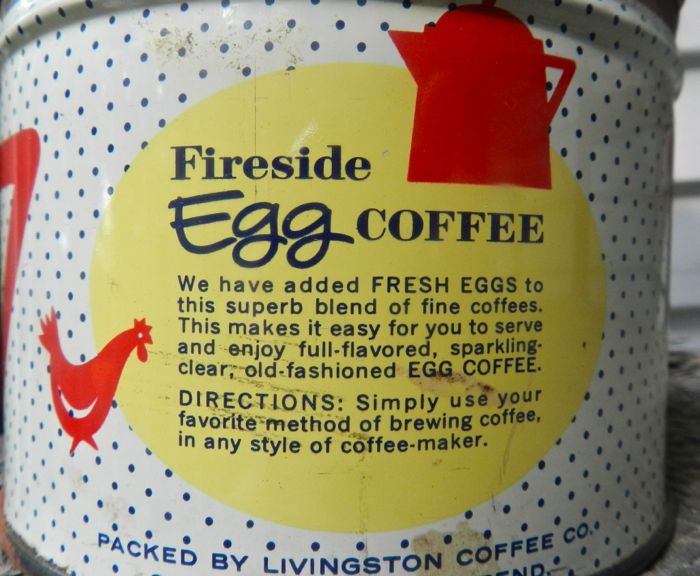 Does anyone have memories of Lutheran Church Basement Coffee?