Are there any images of chickens more charming than those found on mid-century tablecloths? I think not.
Just look at the crazy patterns and colors. Who can resist an avocado green hen? Not me.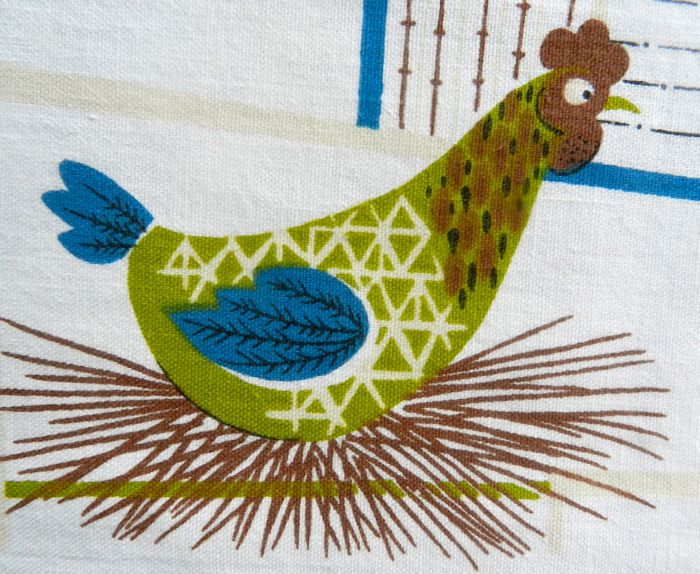 Or a lemon yellow chicken squawking about her egg?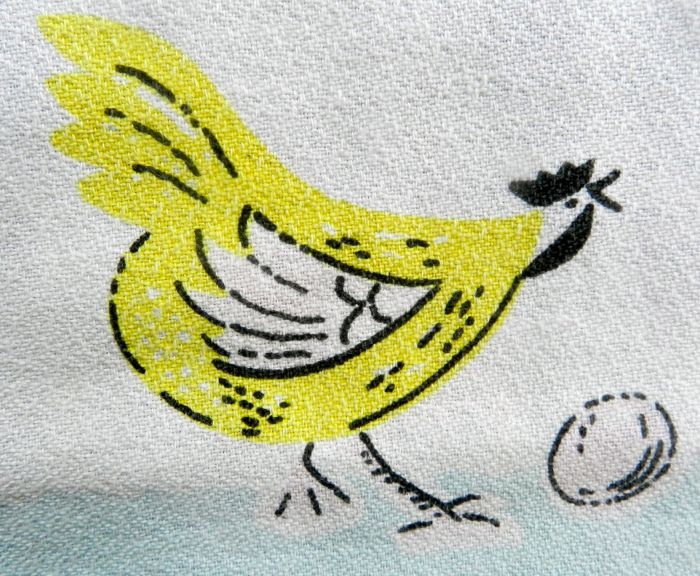 I've seen this exact same expression on some of my hens!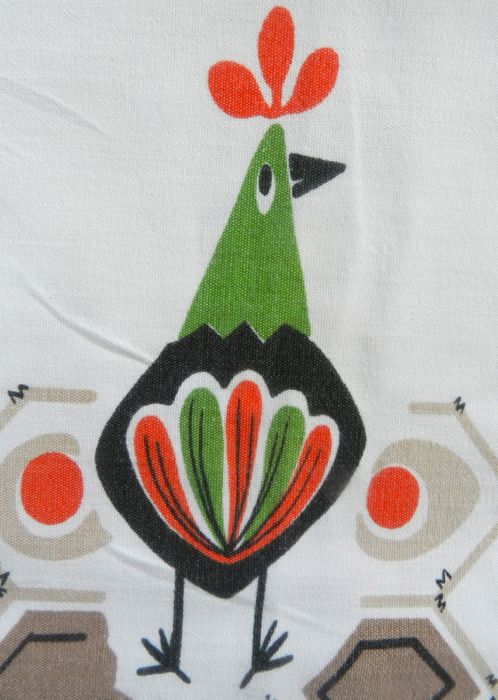 So much personality!
And drama!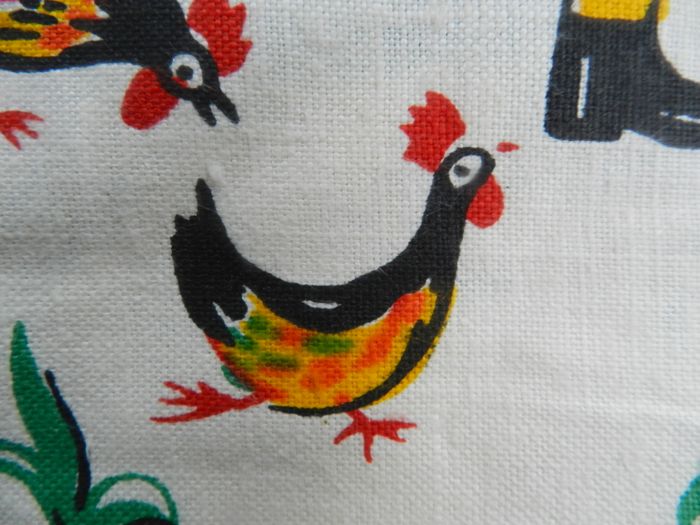 There's a lot of chicken love on these tablecloths.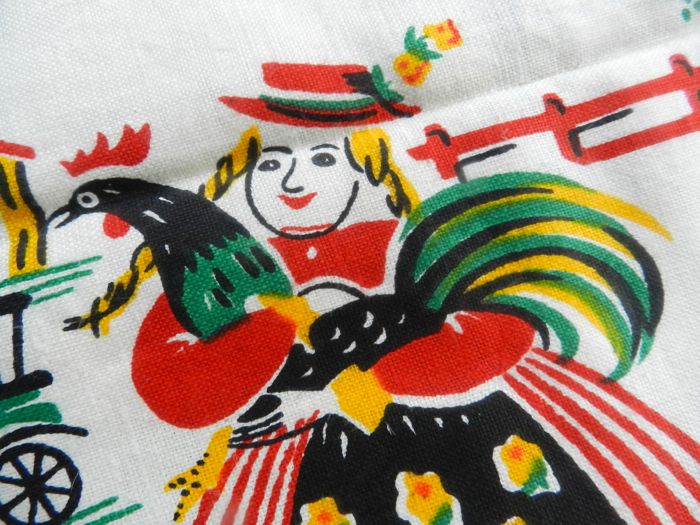 As I said, they're as charming as can be, but even better with goats.