At the turn of the last century poultry shows were prestigious affairs. It was where farmers learned about new breeds, and it was where  "the fancy" strutted their stuff. Hundreds and sometimes thousands of birds were put on display. Even Madison Square Garden hosted shows.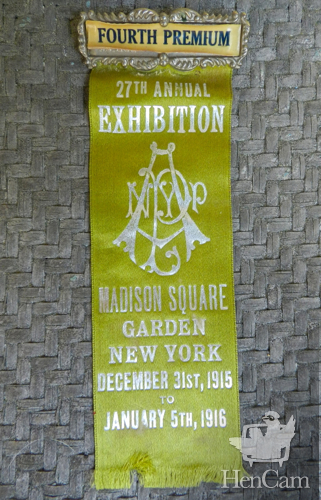 The show in Springfield, MA stretched on for four days!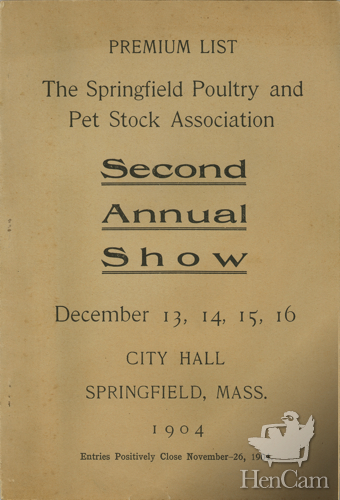 Along with the ribbons and trophies (of which I have a collection – this one is in my kitchen)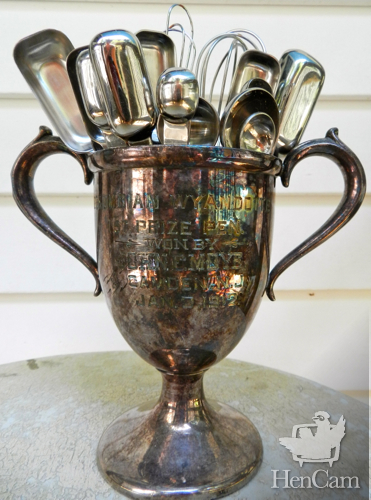 exhibitors won prizes, everything from subscriptions to poultry magazines to chicken tonics. If you were successful, you could recoup your expenses and even turn a profit. At the Springfield show, the best of all of the awards was offered by Ivory Soap.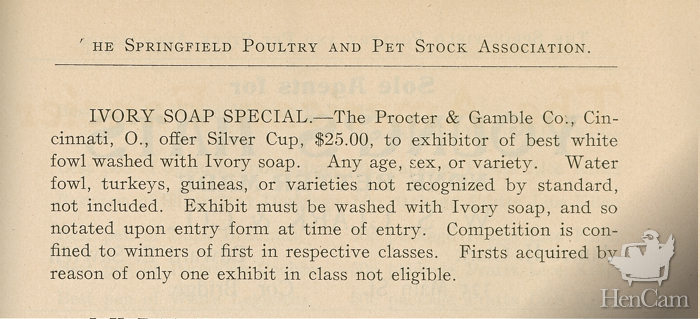 In today's dollars, that is about $450.
I wonder if this promotion was successful and if there was a jump in sales amongst the poultry set. It sure makes me want to go out and buy a box. (Does anyone else remember making snowmen out of the flakes?)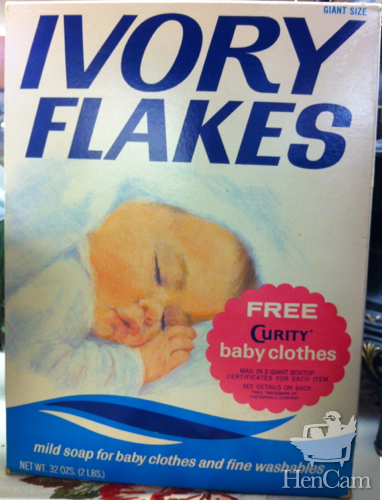 Betsy could use a bath.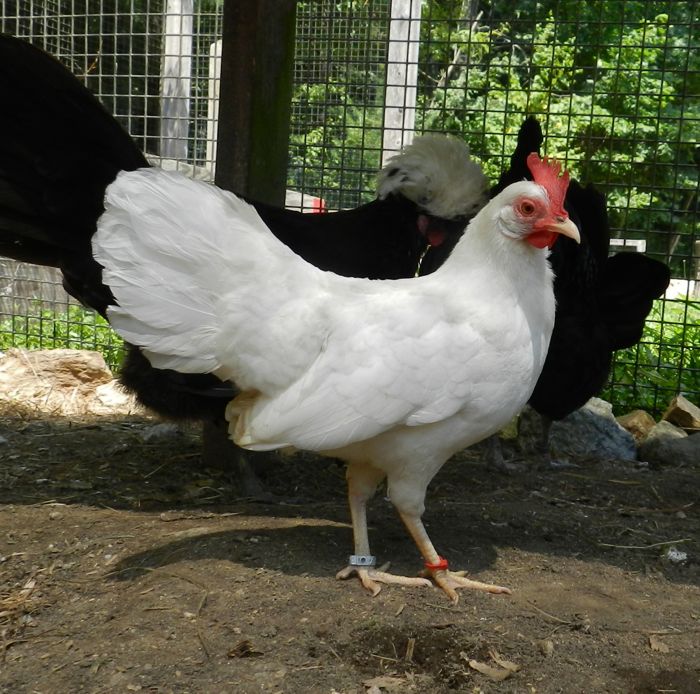 But without that $450 incentive, I think I'll leave her be.