I'm sure that it will come as no surprise to you that I collect egg baskets. I like how they cross that line from utilitarian to decorative. I like how they whisper of past farms and animals. I don't like a lot of clutter, or masses of objects, but that's not a problem when it comes to collecting egg baskets because they are ever so useful.
I store my outside boots and crocs in a basket by the porch door.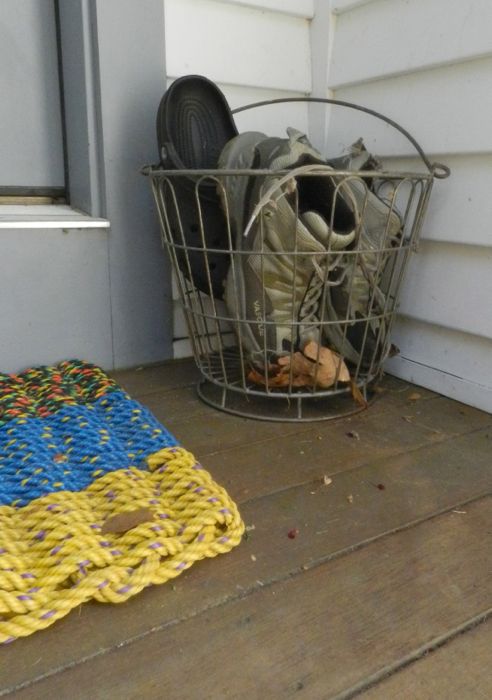 Gardening gloves and hat are within reach,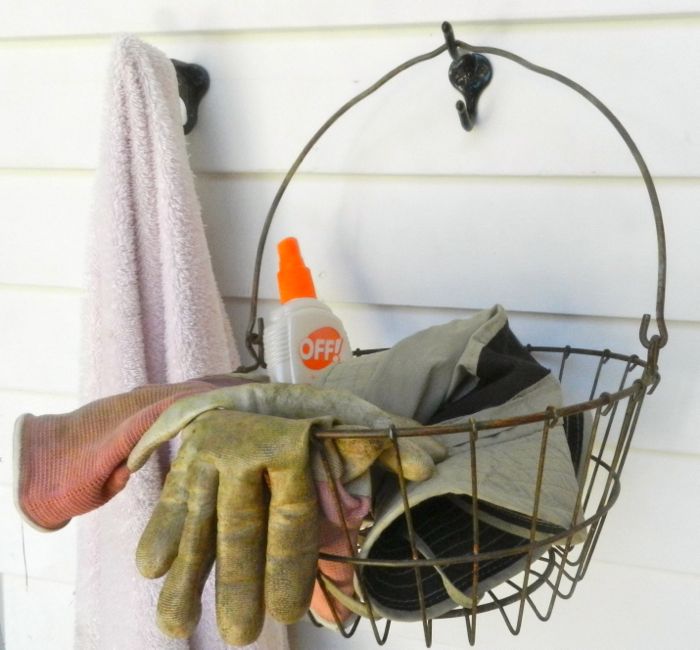 as are the dog leashes and training tools (two baskets needed for those!)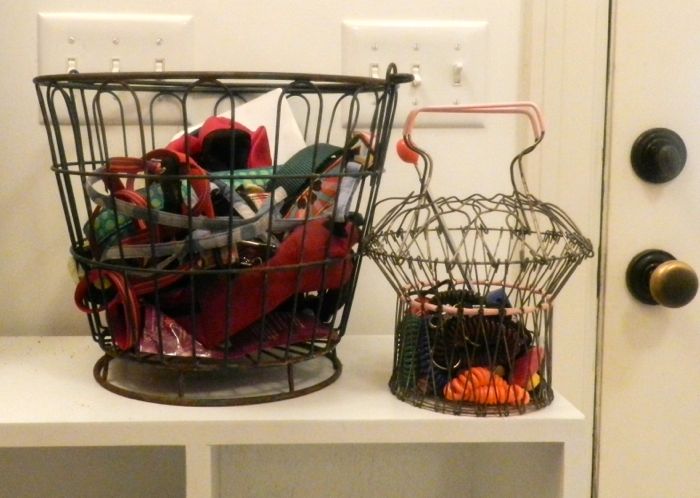 Magazines and garden catalogs are corralled in my office in this basket.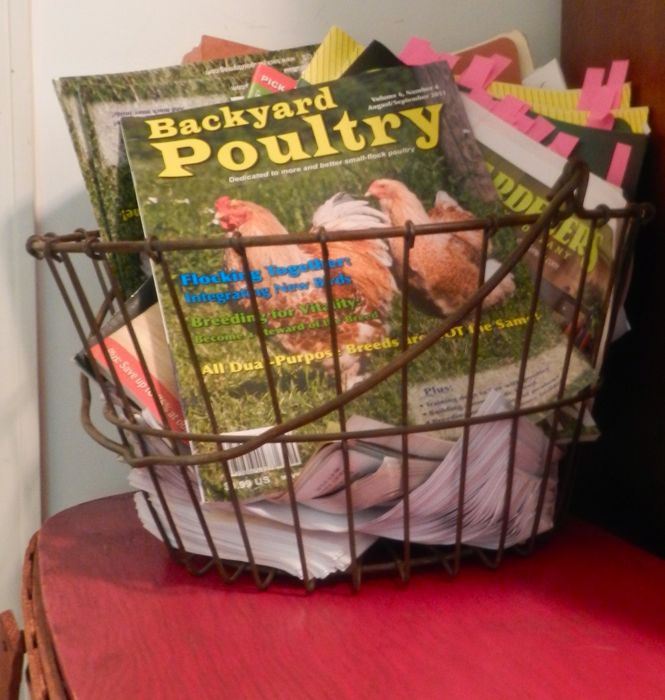 And a feather, from a turkey that Lily almost (oh it was close!) caught is displayed here. (The goat was crocheted by Wendy.)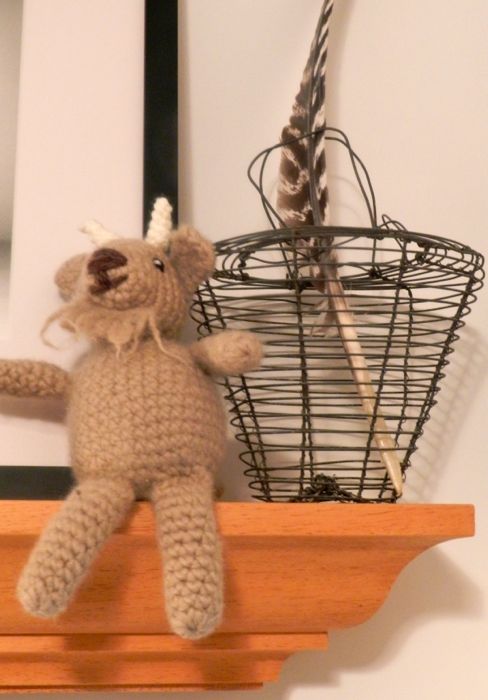 There's even a basket put to work in the bathroom. This one is exactly the right size for spare toilet paper.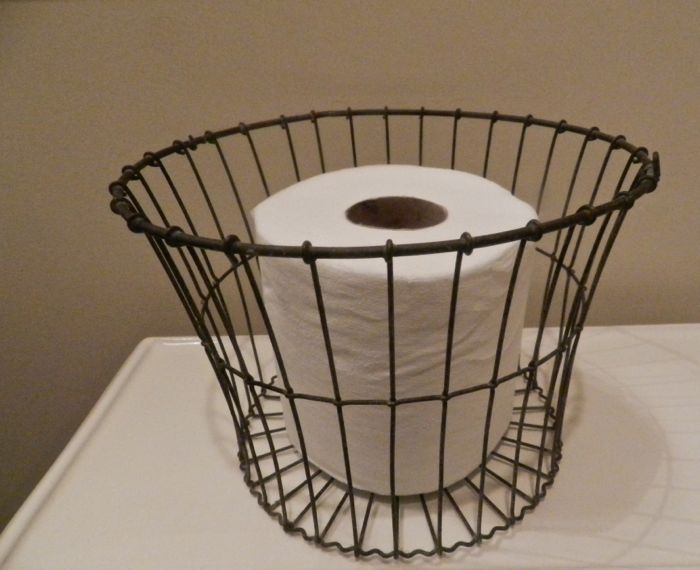 There's room for two purely decorative egg baskets on the stair landing.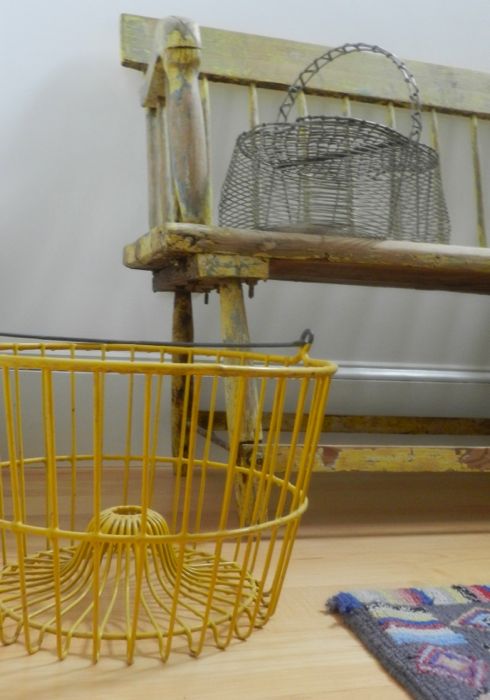 A wire basket shaped like a hen holds blown out eggs on a shelf near my craft table.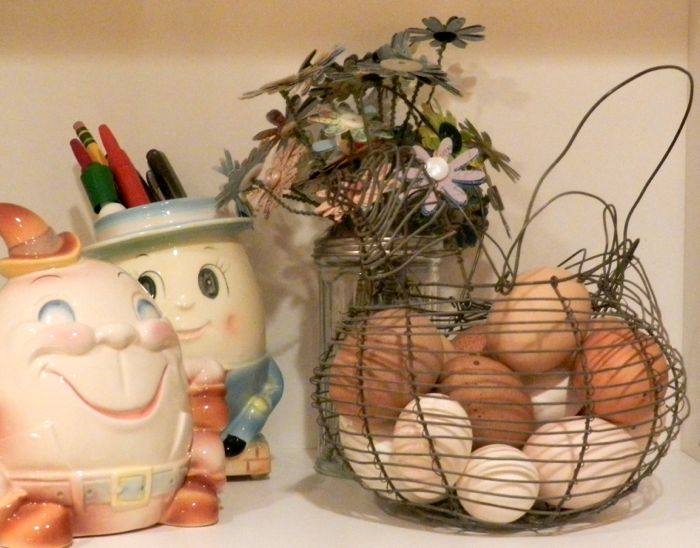 But, my favorite basket of all is the one that I carry out to the barn to collect eggs. It has little feet so that if I set it down a bit too hard the eggs won't break. It has a curved-in top so that if I tip the basket the eggs stay in. It isn't too big or too small for the seven to nine eggs that I collect daily from my hens. It's old and lopsided. Perfect, isn't it?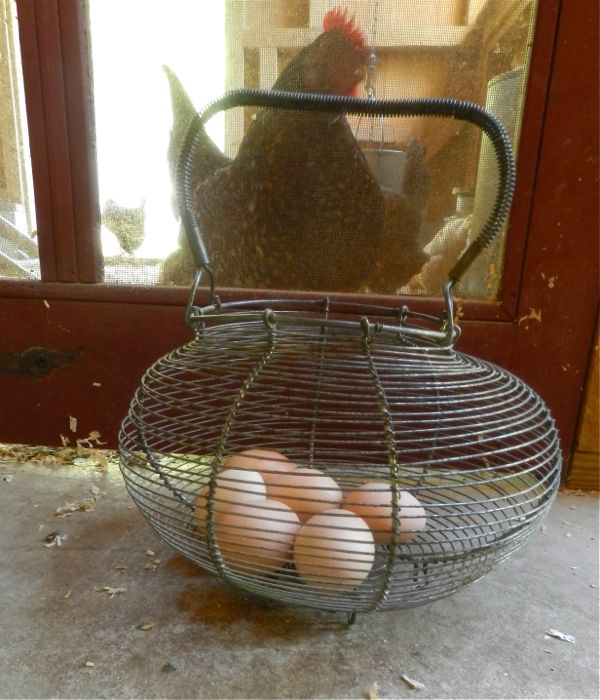 What do you collect your eggs in?