Children have a natural affinity for chickens. When my boys were small they used to scoop up their favorite hens and go down the slide with them. Everyone seemed to enjoy it! Busy, chatty, cheerful hens are fun to watch and feed. They're not too big to pick up, but substantial enough to have presence.
I don't know what game the photographer interrupted to take this snapshot, but everyone, even the hen, looks like they were having a good time.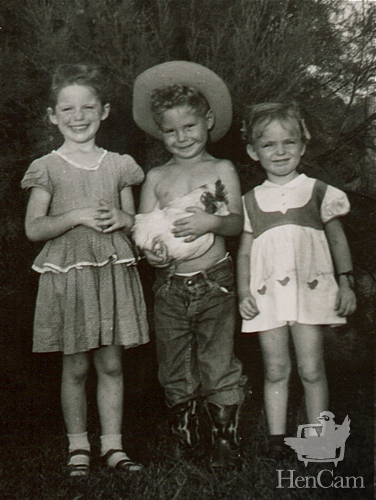 Obviously these children love their chickens. Just look at the chicks on the littlest's dress!