It was a blustery and chilly day on Saturday, but the sun was out. Before beginning my barn chores, I opened up the doors to the chicken pens.
Hens don't form a queue. It was a bit of a jumble at the gate, but they soon spread out.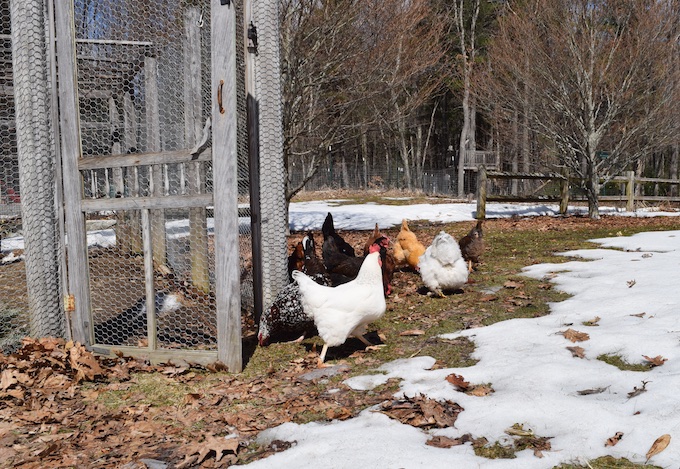 The Girls from the Little Barn came down to the Big Barn. They don't often come this way – the flocks don't mingle by their own choice – but the ground that they usually forage on is still covered with snow.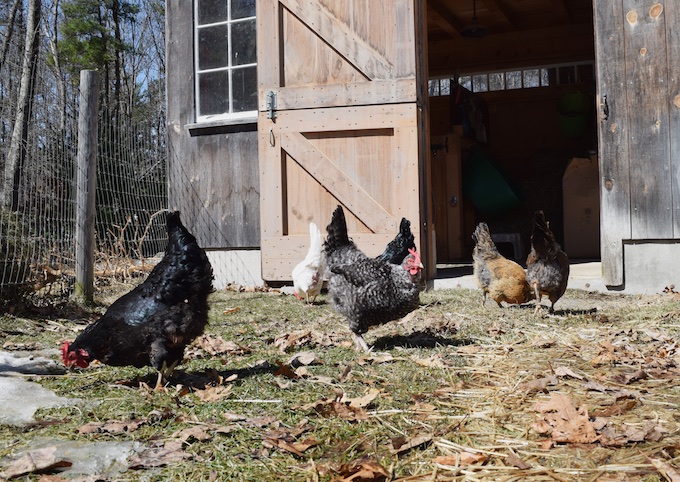 The Gems took no mind of the interlopers. They'd already made their way to the beech trees and the perennial bed.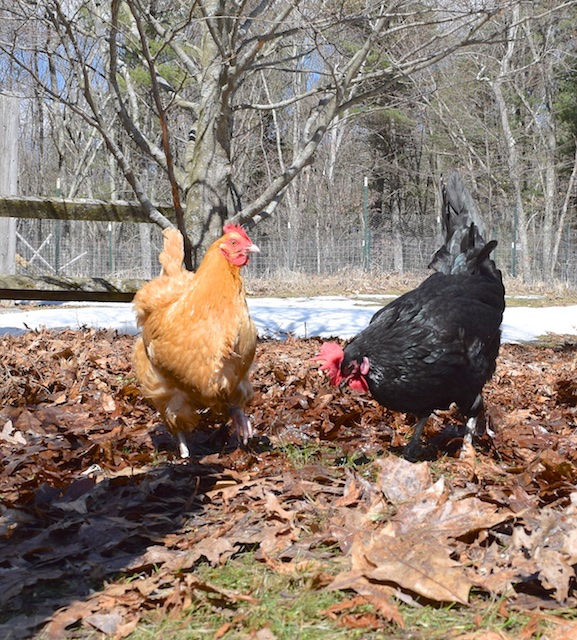 There was plenty of room for all.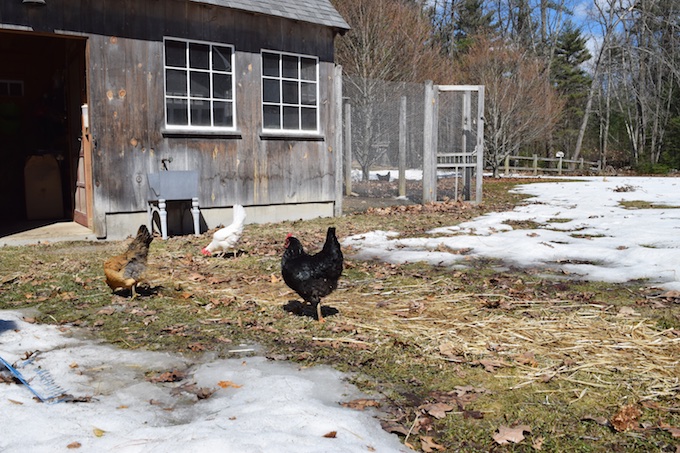 It was a day to strut.