I keep my coops clean, not obsessively so, but tidy enough that the manure doesn't build up and the air smells fresh and isn't laden with dust and humidity. Every other day or so, I skip it out. (Skip it out is a term used in horse barns – you'll feel like a real farmer when you use it!). As necessary, I refresh with clean bedding. Once a week, I do a more thorough cleaning. A couple of times a year, I remove everything, use the shop vac to vacuum up the dust, scrub walls (just water and white vinegar) and start fresh.
These chores don't take a lot of time, but it is a commitment. As with all tasks, the design of the space can ease the work. I like roosts with several steps. It gives all of the hens plenty of room, and the heavier birds can hop up and down, which prevents strain and bumblefoot.
However, it's awkward to clean under the roost, and so I have it on a hinge. That
Amazon Auto Links: http_request_failed: cURL error 6: Could not resolve host: webservices.amazon.com
 makes short work of picking up poop – with the roost up it takes but two minutes.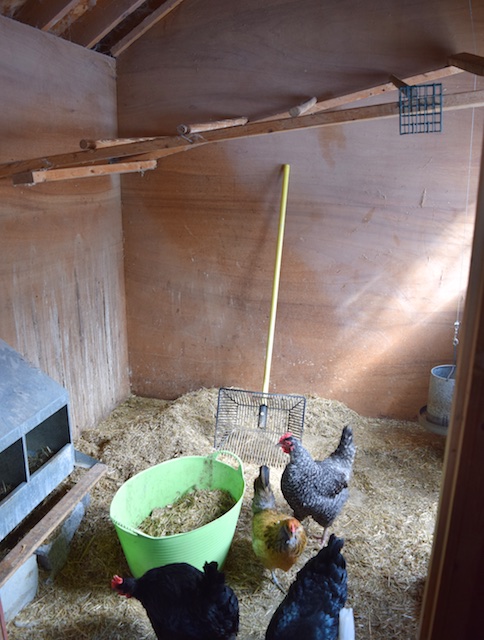 I'm sure that the experienced carpenters out there have a sturdier solution, but this has worked for a decade,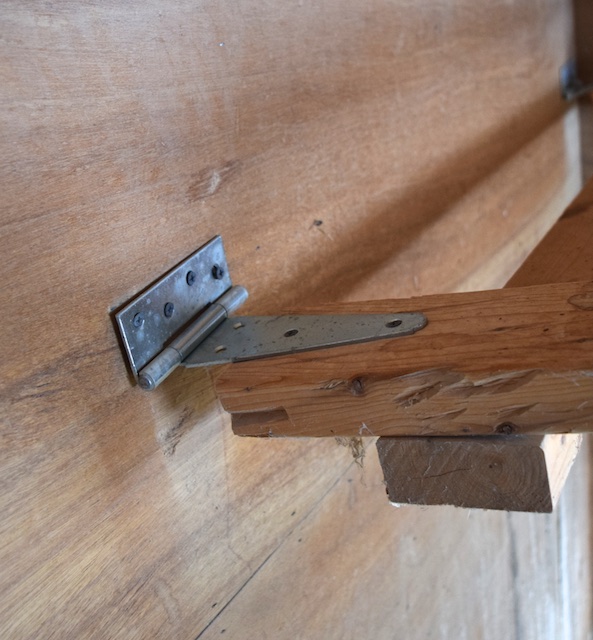 as has this simple hook and eye that holds it up.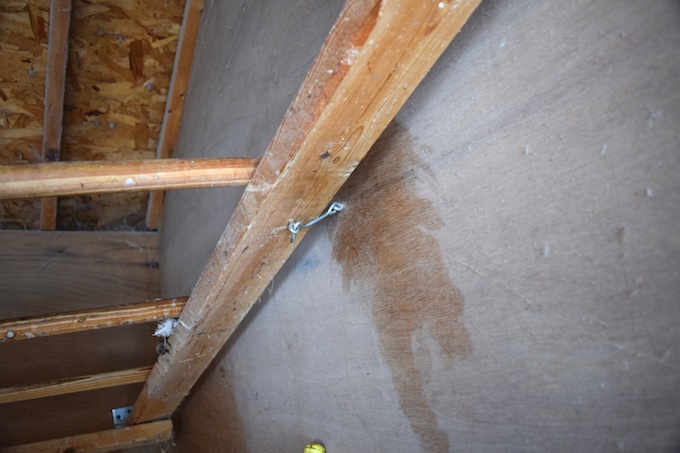 The Big Barn has more space. Those roosts are simply old ladders that lean against the wall.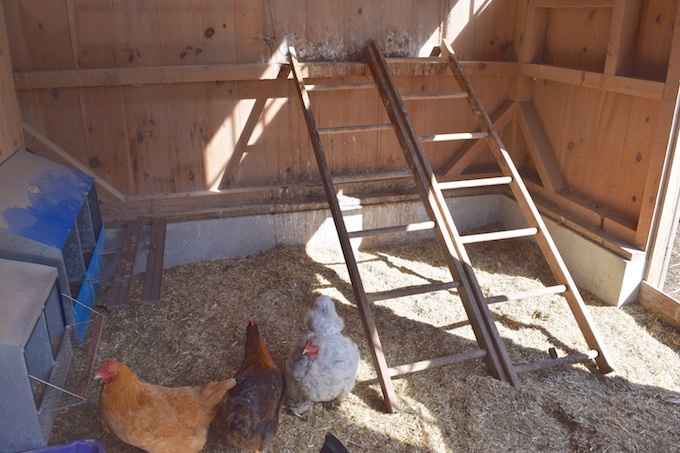 They are kept in place with chains and hooks and eyes. It's easy to clean behind them, as I can move the ladders to the side. In the summer, I set them outside in the hot sun to disinfect them.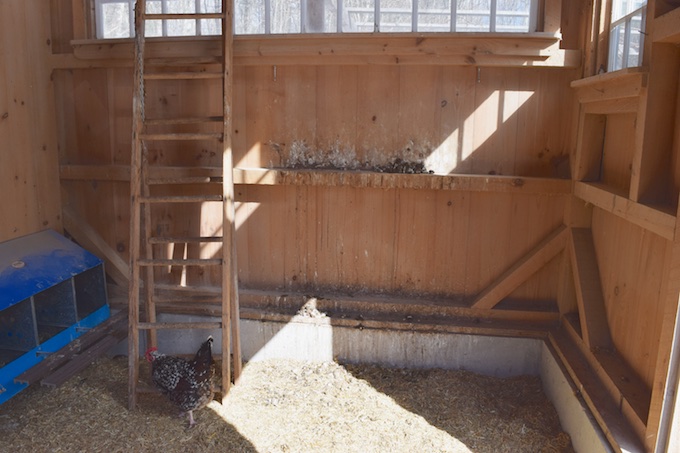 It's the small details like these that keeps chicken keeping easy. Are your roosts moveable? If not, perhaps that can be a summer project!