First it grew in a field. Birds rested on it. Then it sparkled in a living room, and Santa placed gifts under the branches. Then it gave the goats something to nibble at this long, dreary, snowy winter.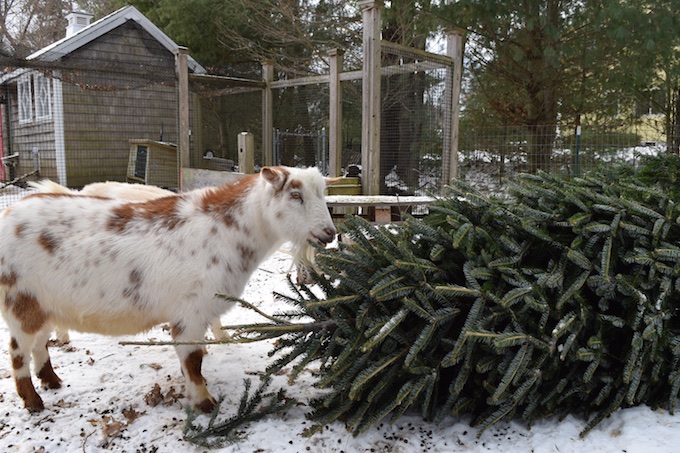 Months passed. The goats ate the needles. The goats ate the bark. The Goat Maid use the branches as a hay manger. It slowed down the speed of the goaties' munchings, but they were still able to find every strand of hay. They complained that it was often empty.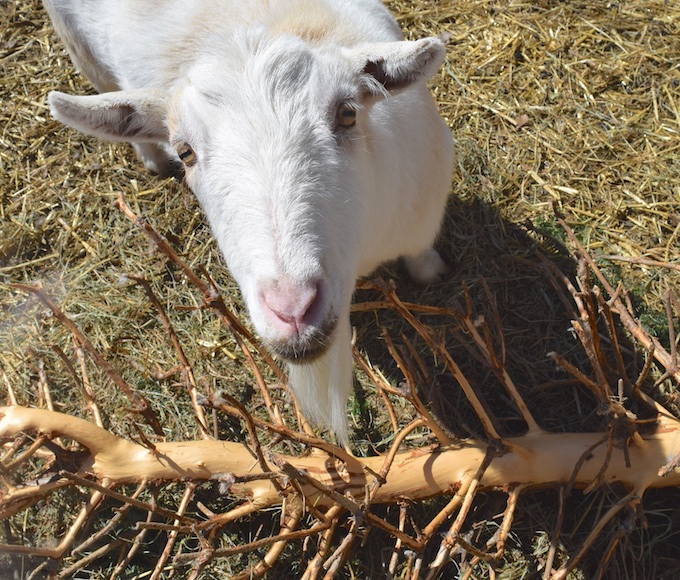 Shedding season arrived. The tree kept on giving.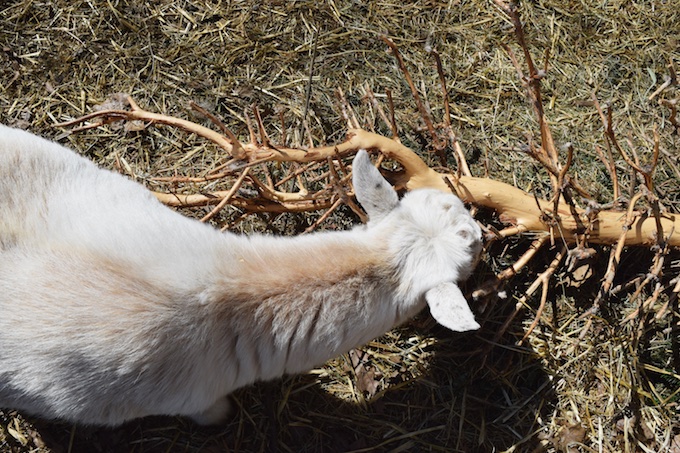 It's the perfect goat scratching post!