Snow is coming down and the roads are already slick. Phoebe is the only one delighted with the recent change from a mild winter to one with severe weather. Here is a screen shot of her, delighting in the season.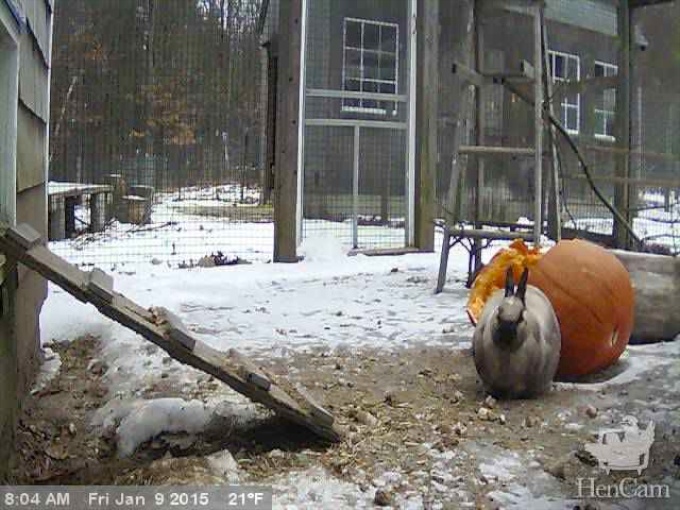 Due to snow, the Gardening for Chicken Keepers talk for the Fitchburg Garden Club has been rescheduled for Friday, January 16 at 10 am. Hopefully the roads will be clear that day! Here's a sample of one of the slides that I'll be showing – the Girls making used of garden disasters. (Are you in a garden club? Let's schedule my talk for your group!)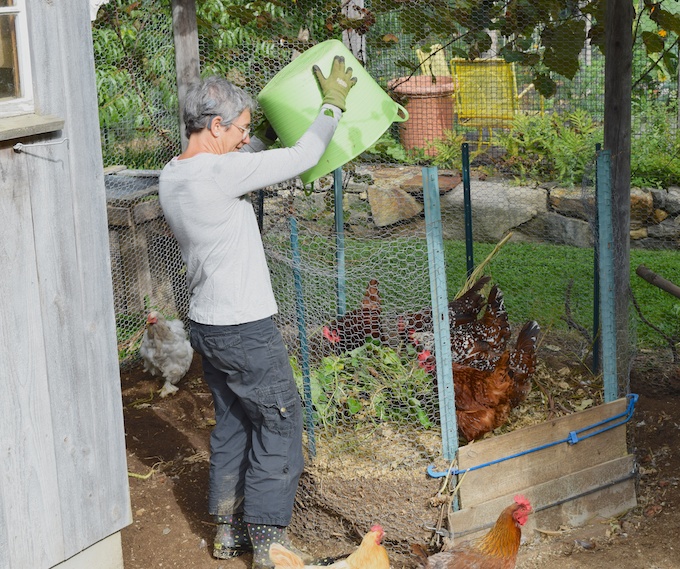 The Poultry Congress is happening on January 17. I won't be able to make it this year, but it's an event that is worth putting on your calendar. To see what that extravaganza is all about, read this post, and this one (in which I hold a dinosaur.)
Thinking about spring chicks? I'll be talking about Chicks and Brooders at the Chelmsford, MA Agway on February 7 at 11 am. The talk is free.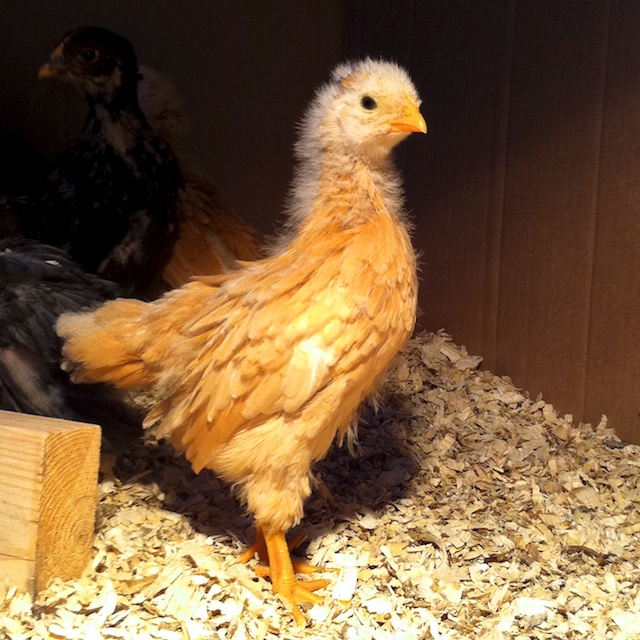 In March, I'll be doing a program for Dover Sherborn Community Education and on April 2 I'll be at Drumlin Farm, in Lincoln, MA.
Keep an eye on my events page for more upcoming programs.