REVISED! Only feed trees that you have cut yourself. Trees are often treated with colorants that are toxic to goats. Don't risk it.
It's that time of year when you, your friends and neighbors, are tossing out Christmas trees, In some towns they end up in the trash and are incinerated. Others go into the landfill. In our town they're piled up at the DPW (Department of Public Works) where they're eventually run through a chipping machine. I can barely make a dent in the mountain of discarded trees, but I do my small bit. Or, I should say that my animals do.
Steve filled the minivan with Christmas trees and brought them home.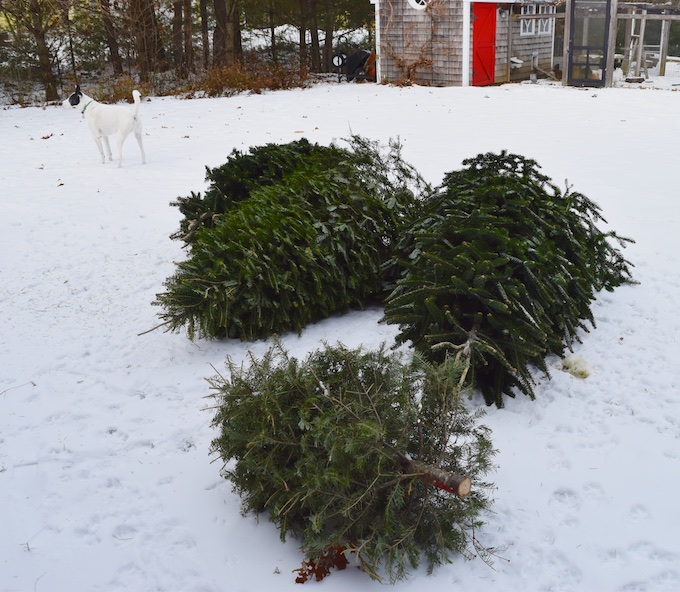 I gave one to the goats. Delicious.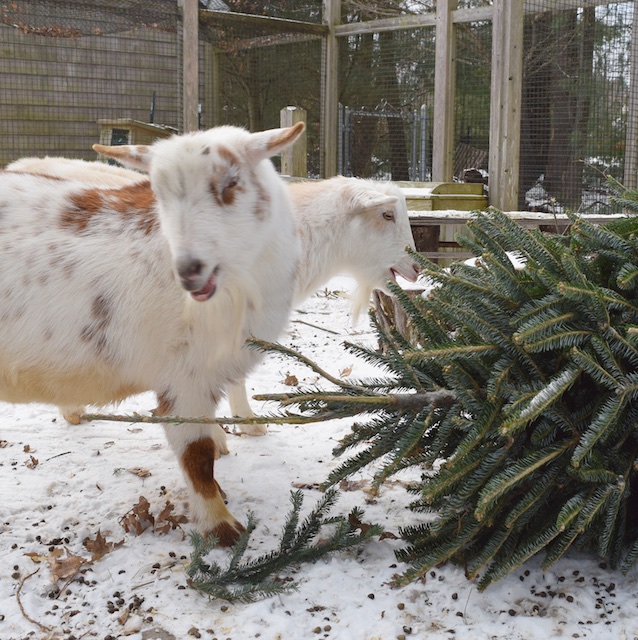 It makes for an aromatic scratching post.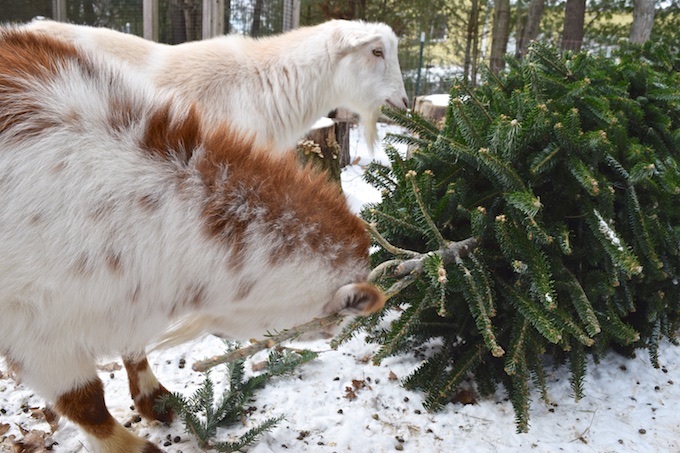 I put a tree into the run with the Ladies. Phoebe was the first to boldly check it out.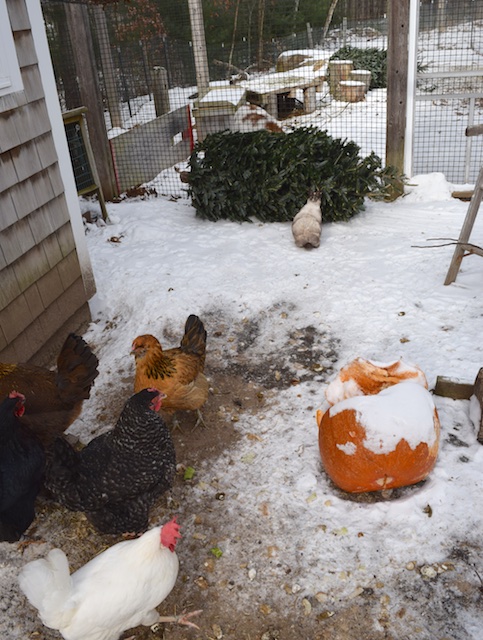 Twiggy, of course, was next.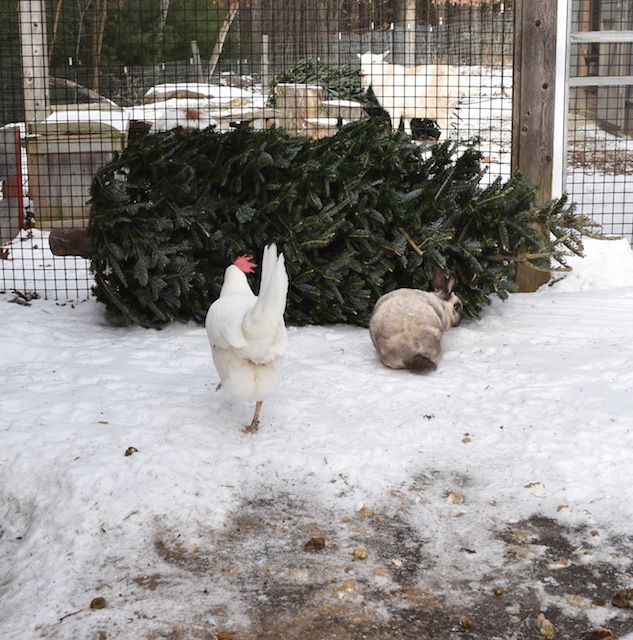 The Gems hesitated at their pop-door. The tree was new and scary, and besides, there was snow on the ground.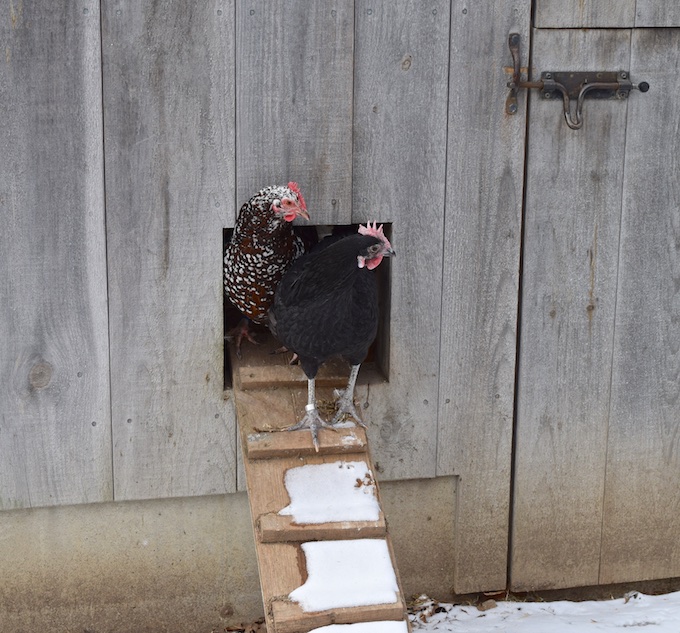 But the tree was too enticing to resist.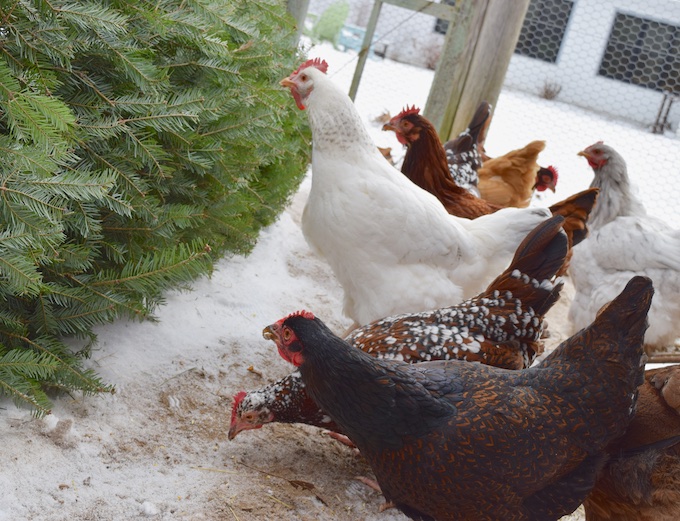 It was interesting and tasty.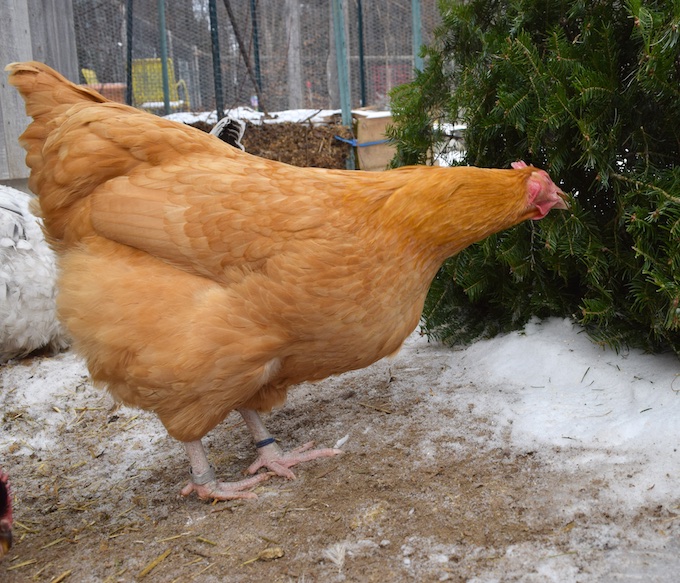 The trees provide diversion, get the hens outside and active, create a windbreak and give them something to peck at and eat. Once bare and used up, what's left of trees will be tossed into the woods behind my house to become part of the forest floor. I haven't solved the big picture problem of Christmas trees in landfills, but I've taken care of a small portion of it in my backyard.