A poultry show as large as the Northeastern Poultry Congress always contains surprises. I've gone for years, and yet each visit yields at least one stop-me-in-my tracks, oh my gosh, what is that? moment.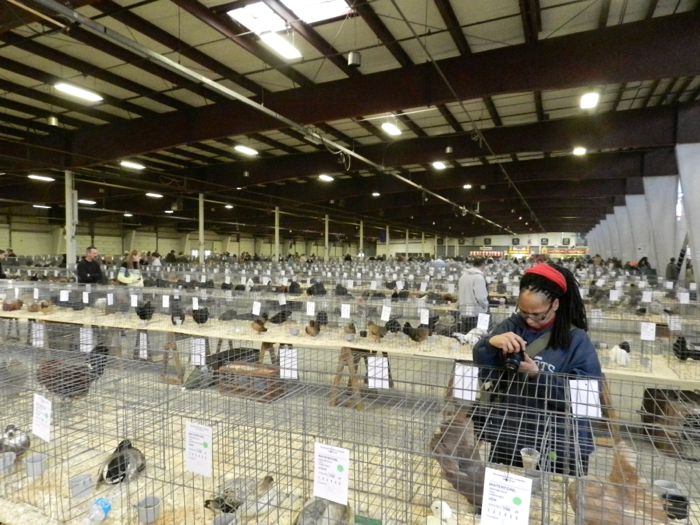 I'm sure that most of you have read about the recent research that points to feathered dinosaurs. In fact, this article says that certain dinosaurs had feathers colored like a Speckled Hamburg!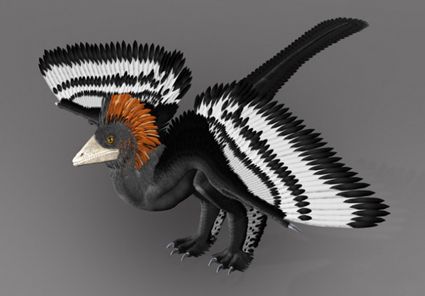 Some modern day chickens look more dinosaur-like than others. This Red Pyle Modern Game cockerel has an ancient look about him. But, he still looks mostly chicken.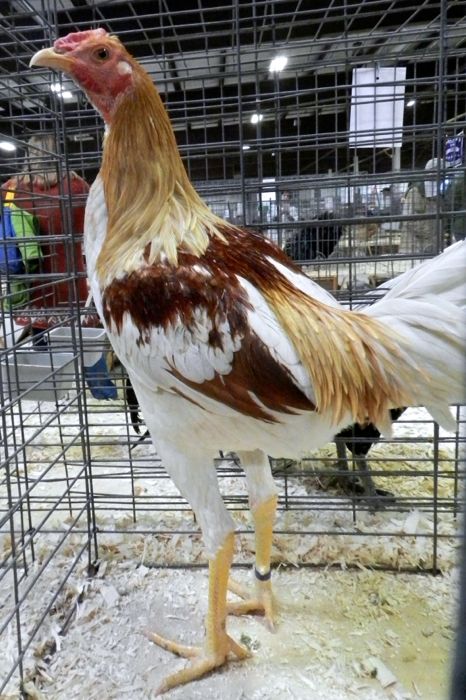 But, this guy looks all dinosaur to me.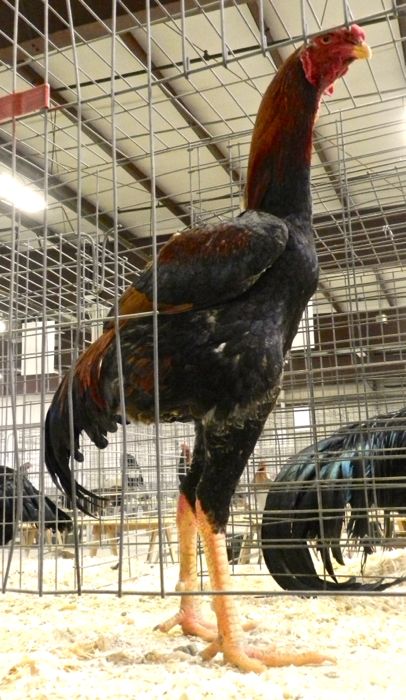 This young cockerel (hatched in May) is a Malay, which is a very old breed that originated in Southeast Asia. Mature, a Malay rooster stands 3 feet tall.
He looks like a fellow not to mess around with.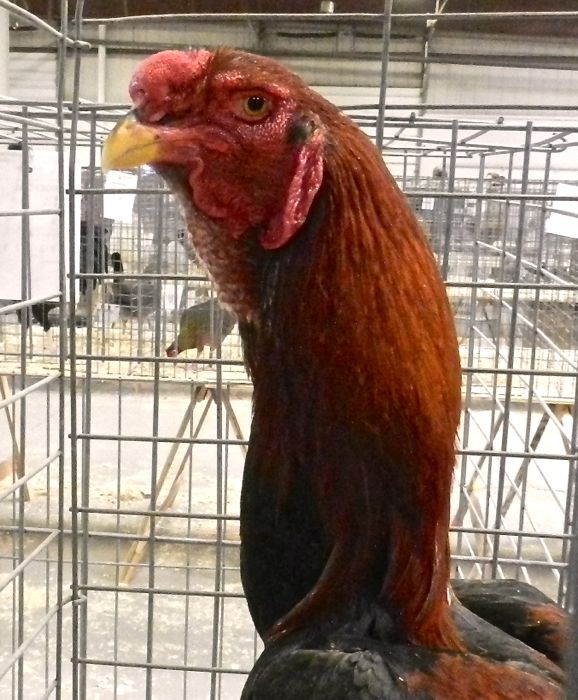 But, luckily, I met his breeder, Vlad, who handles and trains his show birds, and says that although his Malays will chase cats off of the property, that they are sweeties with people. I was walking around the show with a group of folks who read my blog, and Vlad let everyone pet this phenomenal bird.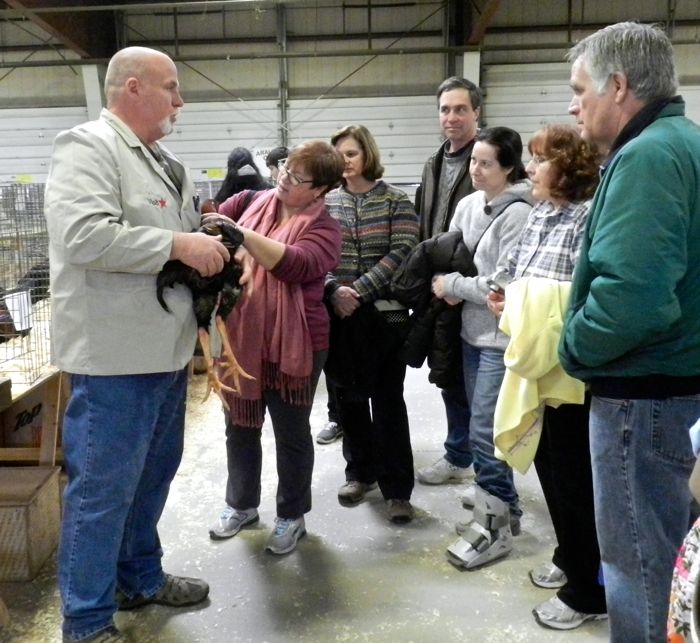 And then I got to hold him.
I held a dinosaur.