A broody hen is sight to behold. She's perpetually in a furious mood.
Here is Onyx in the nesting box. Note the erect feathers and the flattened posture.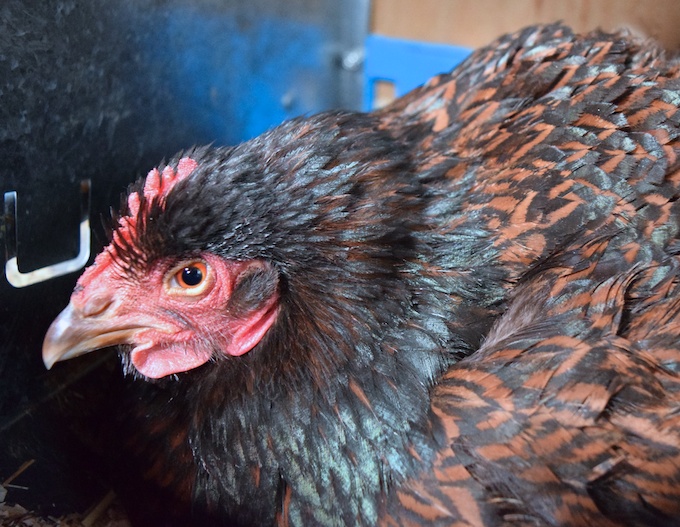 Compare her to Ruby, who is in the box, laying an egg. More pleasant, isn't she?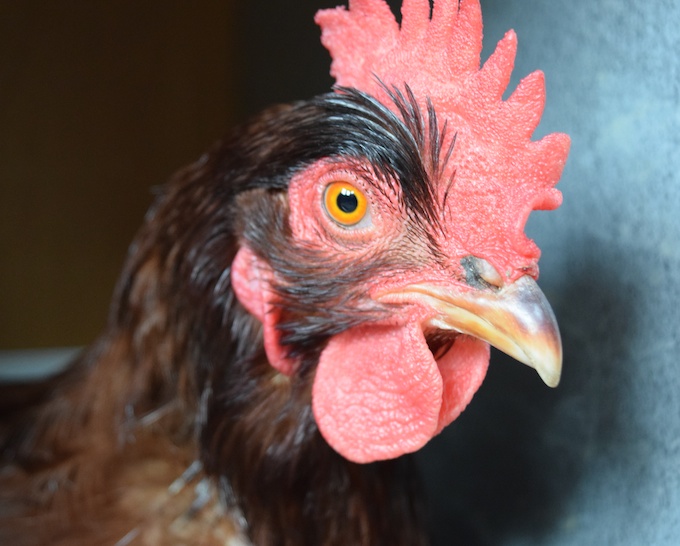 A broody hen will get out of the box, at least once daily, to eat, drink and dust bathe. She'll still look angry.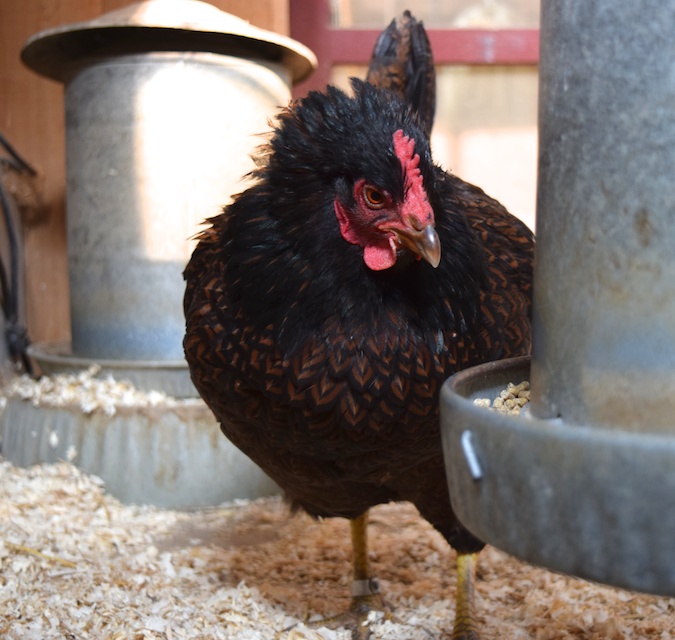 Don't be alarmed if you notice that your broody hen has pulled all of her feathers off of her chest. She's not molting. She's exposing her skin so that her body heat will be directly on the eggs (that is, if she did have eggs, if she was actually going to hatch eggs, which Onyx is not.)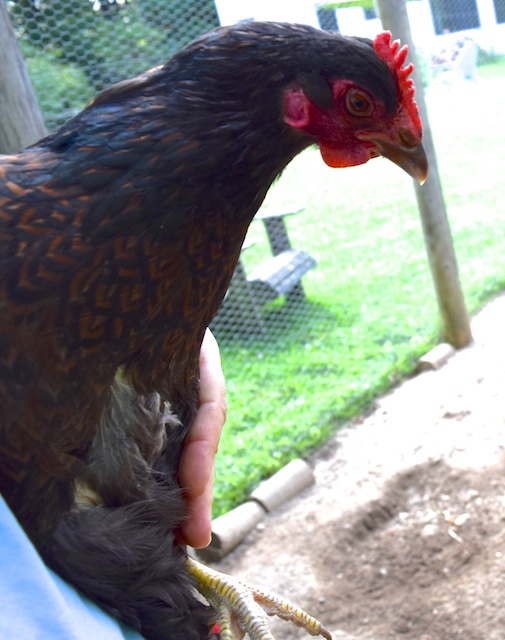 Removing your broody hen from her nesting box will do nothing to break the broody spell. She'll plop down, in a huff of implacable feathers. The other hens will not be intimidated, in fact, they'll beeline for the broody and peck at her head. Chickens hate changes in the flock, and a broody upsets their social structure. They'll let her know it.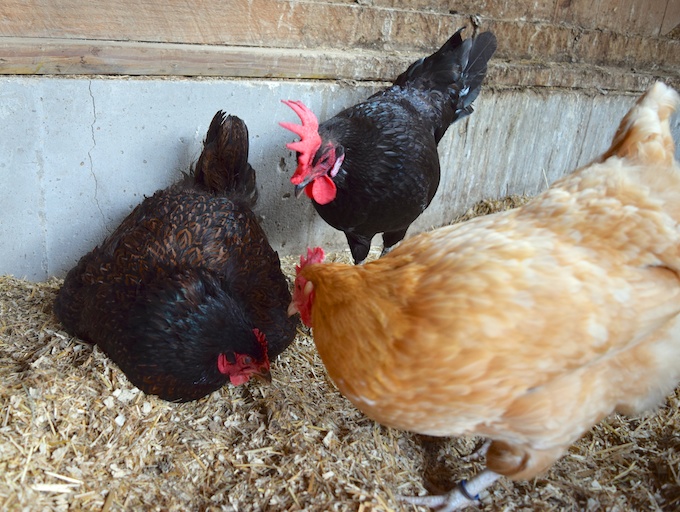 If you want to break your hen of broodiness, you'll have to use an anti-broody hutch. I've written about that here.
Right now there are two broodies in the Big Barn, Onyx and Pearl. Pearl is a cochin, which means that if I break her broody spell she'd go right back to it. So, I ignore her. Onyx is a Barnevelder, and it might be that if I put her in the anti-broody coop that she'd snap out of it and go back to laying. But, honestly, I'm feeling lazy and don't want to do the work of taking care of her separately. I'm collecting enough eggs from the other hens. So, she has a bald chest, she's taking up a nesting box, she smashes an egg on occasion (I had to hose yolk off her the other day) but, I'm leaving her to it. That's what happens after twenty years of chicken keeping – you can relax and let them be.