We take notice of very little of what surrounds us. For one thing, we're limited by our senses. We don't see the entire spectrum of light, and at night we see even more poorly. Step outside and there's a cacophony of animal and insect noises, and yet block out the sounds and ignore them. Animals traipse through our yard, leaving pungent scent messages that our noses don't detect.
We're also limited by our busy days. After dinner, do you stand in the yard, looking? And not just looking out, but looking down and looking under? Do you stand there, swatting mosquitos, being delighted by the flashes of lightning bugs? If you do, and you live in America, on a spot of ground where there is damp earth and a pool of water nearby, you'll likely see this hunter: the American bullfrog.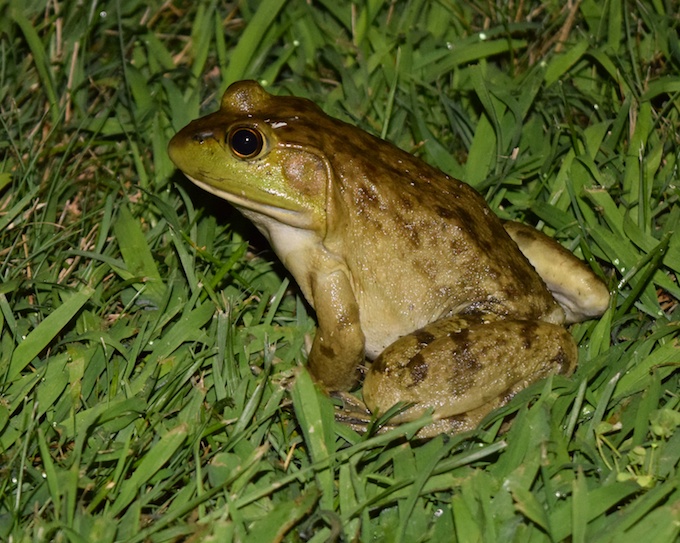 They can be long-lived (a decade!) and get very large. Here you can see the size in comparison to Steve's hand.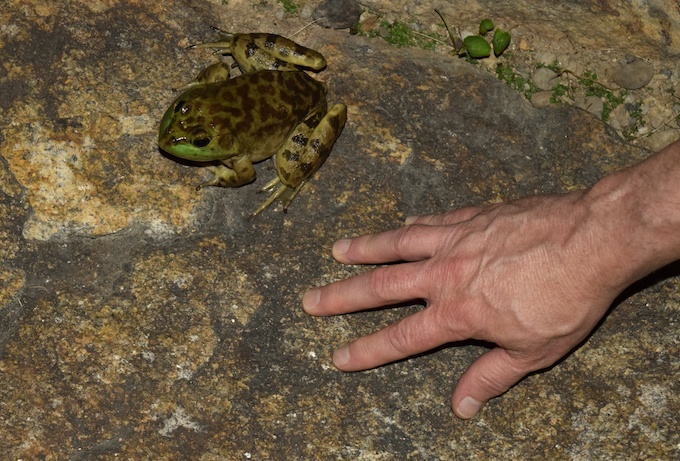 We humans see smiles and project personalities onto animals. This frog can't help looking cheerful, but who knows what it's really thinking? A frog this size needs to hunt up insects, and even mice and snakes, for it's supper.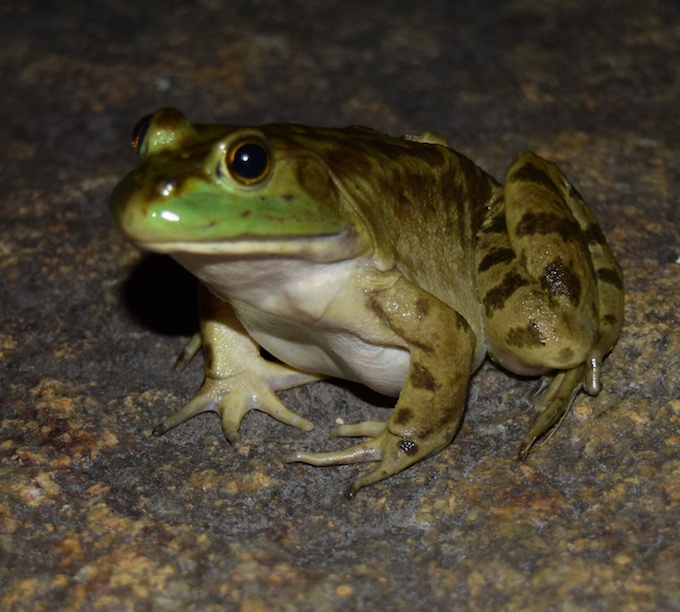 After night falls, we go outside to say hello to the American Toad that has taken up residence by the back porch. I'm happy to see it there. I think that it's a female, because of the pale coloration of the throat.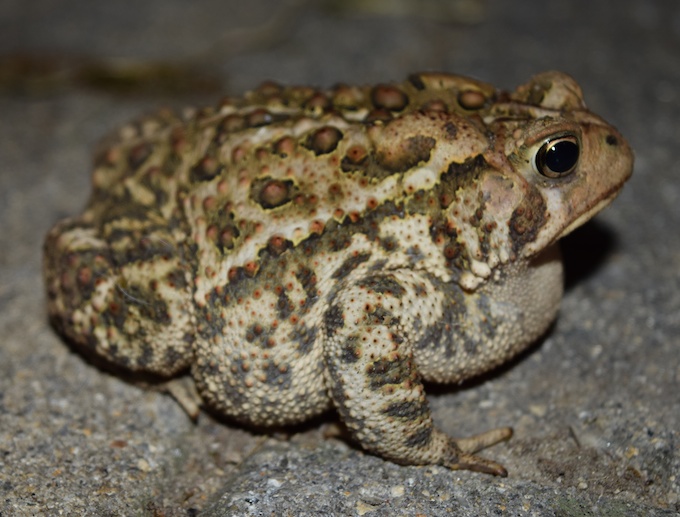 She sits, buddha-like, in the same place, night after night. I love seeing toads. They are voracious consumers of bugs that I'd like to have gone from my garden. My son feeds her beetles.
I challenge you to go out into your familiar landscape and become aware of some living thing that you hadn't noticed before, then come back and tell me about it. I'd like to know what I'm missing!
(FYI, all photos were taken at night with a flash.)