Sometimes the most perfect things have imperfections.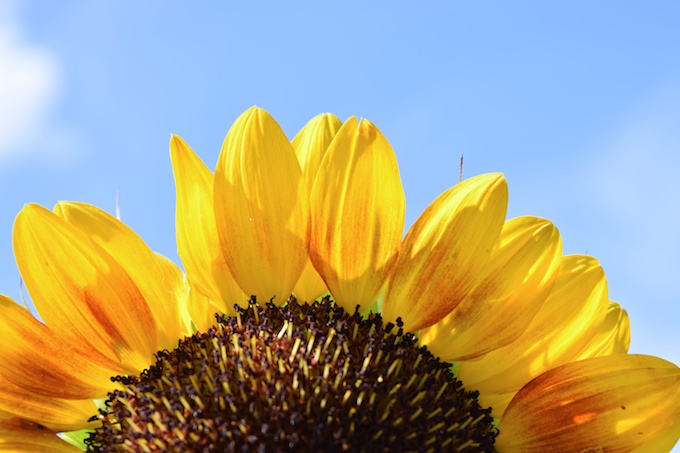 LIke these two sunflowers.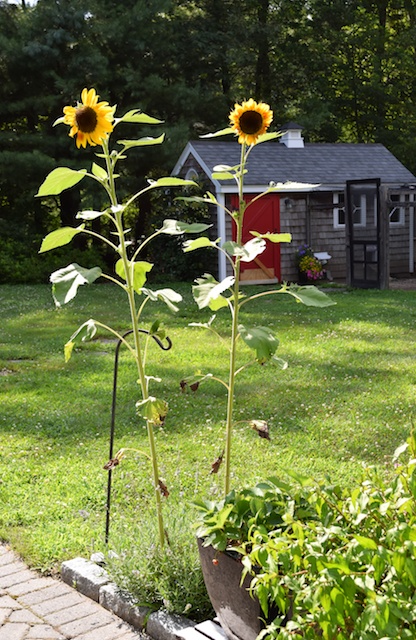 I didn't plant them. Seeds from last year's sunflowers must have somehow survived chipmunks and free-ranging hens, a bitter winter and a cold spring. They're perfect simply because not only did they grow and blossom, but they are exactly where I was going to plant sunflowers again this year. Because these sunflowers had such an early start, I have sunflowers blooming a month earlier than I usually do.
No matter that they are not symmetrical.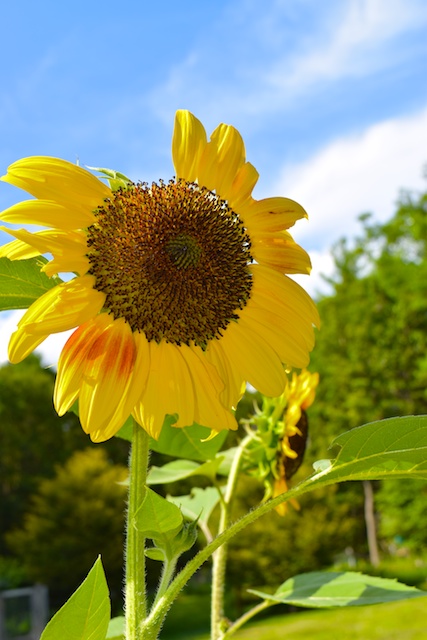 The birds think them perfect, too, and have been eating the petals.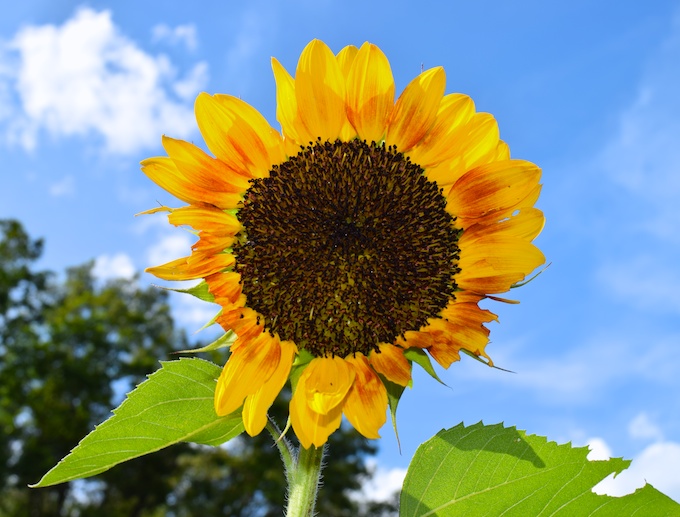 I'm happy to share.
* New Chicken Workshops Scheduled!* On Saturday, August 23, I'll be teaching my Chicken Keeping Workshop which covers all of the basics (and more!) On Sunday, August 24, I'll teach the Advanced Chicken Keeping Workshop. Both will be here in my backyard. There should be more sunflowers to see at the end of the summer. For details, see the Upcoming Events Page.