Yesterday, Steve and I decided to take a drive up to Vermont. It's the off season, or as we say, mud season, but still, the view is lovely, even from the highway.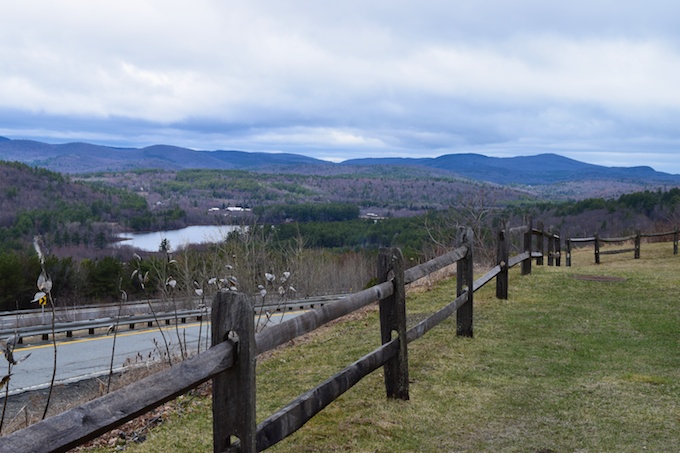 On the backroads you come across houses built more than two hundred years ago. They don't look much different than when they were constructed.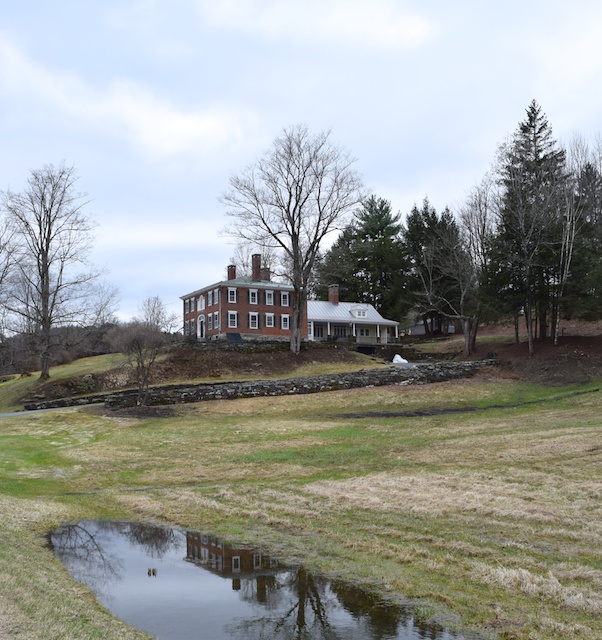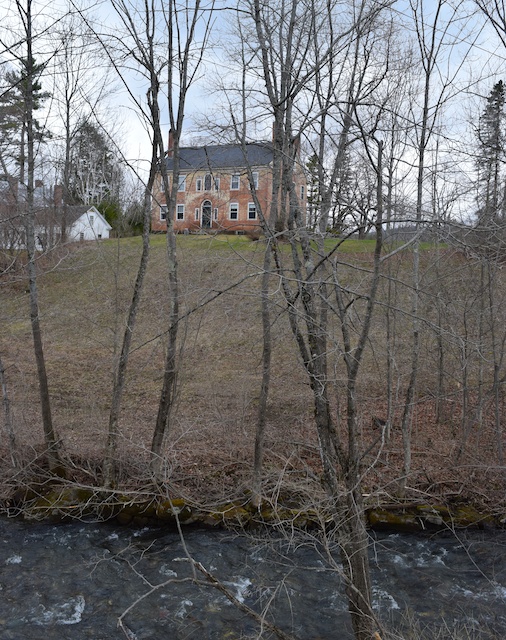 Rivers and streams are full from ice and snow melt, which makes the requisite view of a covered bridge all that more dramatic.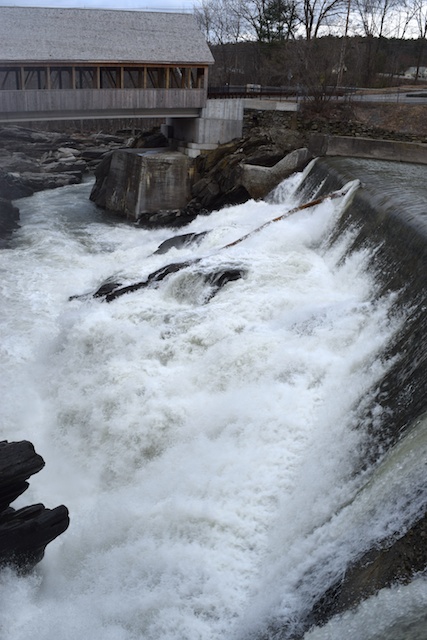 But, we didn't go to Vermont to meander down country roads. We had a destination – the King Arthur Flour Store.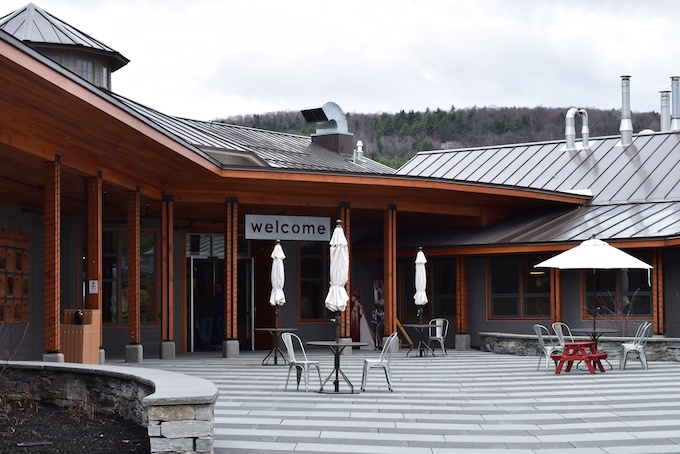 Since the last time I was there, they've expanded the building and cafe, but they're still focused on bringing the best flours and products to bakers. In the store there's inspiration on display,

and for sale. I came home with four types of flour. I've recently been baking homemade pizza at least once a week. I'll let you know if I can tell the difference between these two products.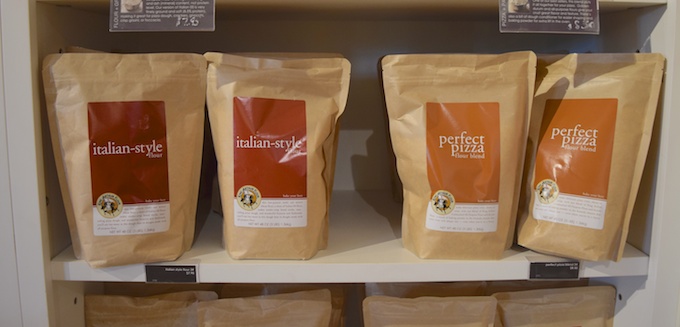 They also have very good chocolate. I confess that on the way home I opened a bag, which fueled us up for the two-hour drive home.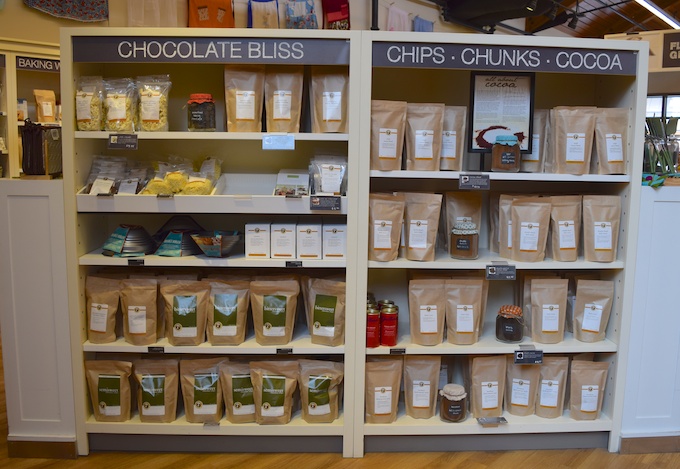 I also bought bread salt, pizza seasoning, clearjel, canisters for the flour, a spatula that looked just right for flipping our morning eggs, some sparkling sugar and a cookie cutter in the shape of a hen (participants in my upcoming Chicken Keeping Workshops will get those cookies!)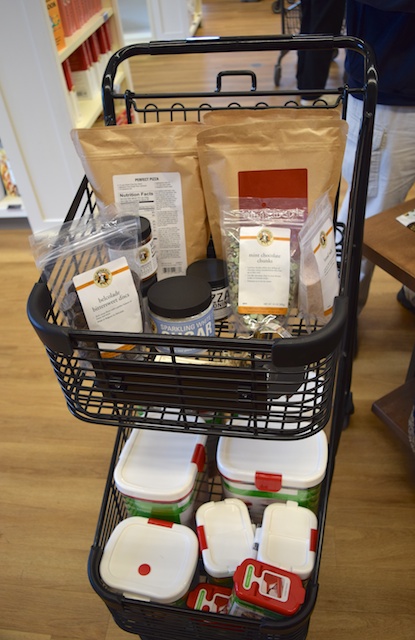 Amazingly enough, after doing all of this shopping, Steve and I had time to go to one more destination.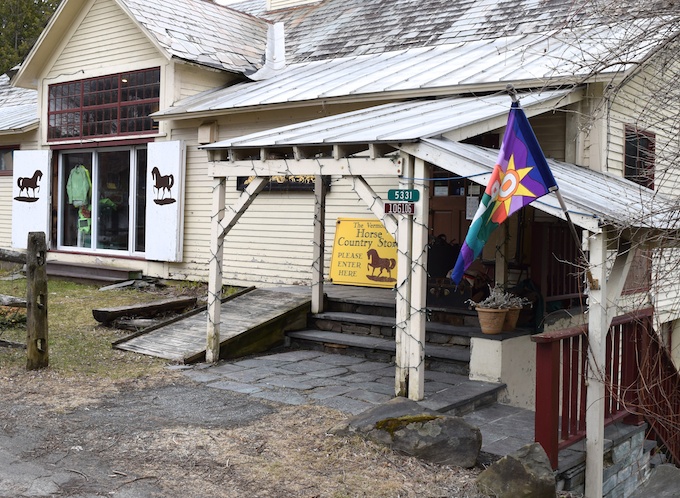 These days, everything is available on-line, but it's always better to see the fit and quality in person. Besides, there's nothing like browsing through a shop filled to the brim with horse stuff. And it's always fun to chat with shopkeepers who love what they're doing! (The Vermont Horse Country Store also sells on the internet. Especially if you're a trail rider, you'll find products that are hard to locate elsewhere.) I finally found exactly the saddle pad that I've wanted – one with large pockets. I'm planning on long rides this summer, and I'll be able to bring a sandwich and a drink, and a carrot for Tonka.
On the way home, we drove through Woodstock, Vermont. It has charming stores, but I had no need to do anymore shopping. However, there was one establishment we had to stop in. The Yankee Bookshop is the oldest independent bookstore in Vermont.  The young woman behind the counter was the fourth generation of her family to work there.
Small bookshops have limited shelf space, and thousands of new books each year to choose from, so I was very pleased to see a copy of my Farmstead Egg Guide and Cookbook on their shelf!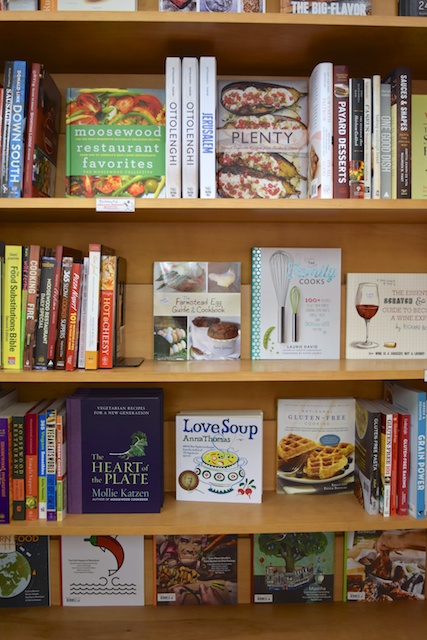 Despite the dreary weather, it had been a good day. The sky spit rain on the way home. But, even that was okay, because on the highway in New Hampshire we saw this fat rainbow. Which we celebrated by eating more chocolate.