We've been watching and waiting. The fish glint flashes of orange. The pond might as well be a neon sign that lights up with a big arrow and the words, DINER: Good Eats Here.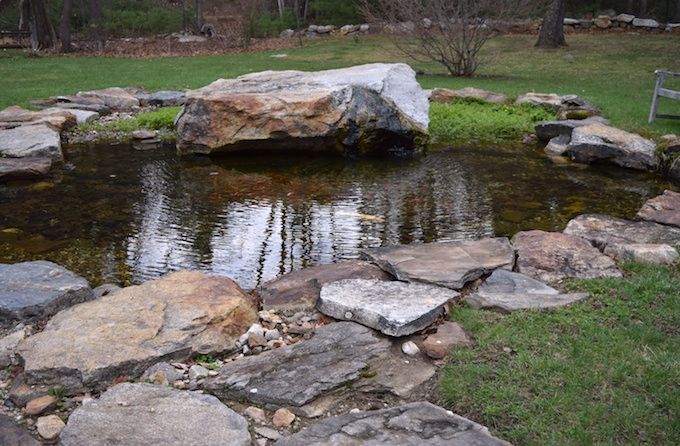 As expected, a Great Blue Heron came by this week. I don't know it it's on it's way further north, or if it's planning to spend the summer in Carlisle. It's a huge bird.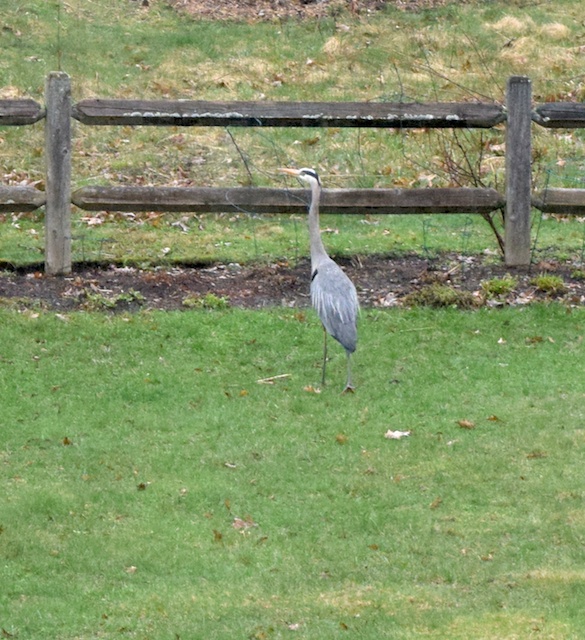 It's a stealthy, quiet, patient, lethal hunter of fish and amphibians. Standing up to it's knobby knees in water, it has an elegant grace. But, on land it is ungainly, and it takes ages for it to lift off into flight. The Great Blue Heron needs to be wary of  predators, especially of fast dogs.
Take a close look at this next photograph. The Heron spooked when I opened the door to let Lily out, (as I knew it would, I always give the bird a head start) but it was not so worried that it didn't land inside of the goat pasture to see what would happen next. As I said, these herons are huge – it's taller than the goat fence!
Lily did her job. The little dog helped. Scooter didn't know why he was running, but he put his hackles up and took off, too. I think that Scooter felt like a superhero.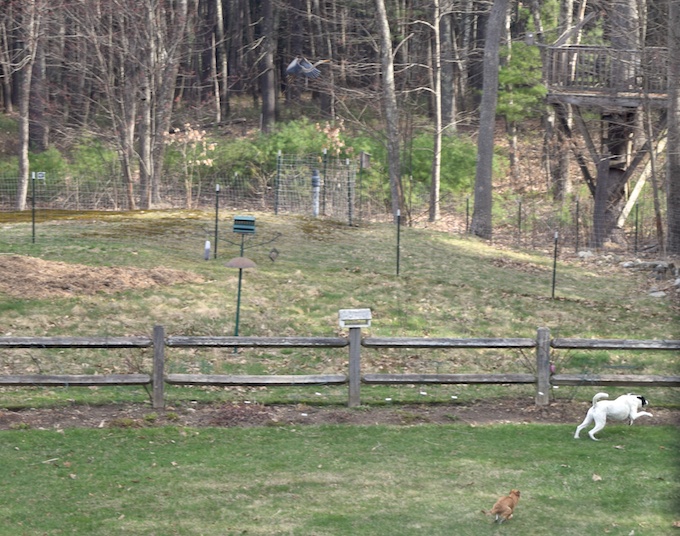 Lily can turn on the speed. Here, she is directly under the Great Blue Heron.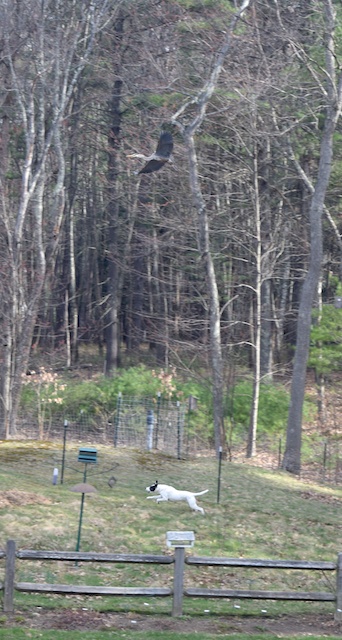 The bird landed not far away in a tree. Lily watched. The bird watched Lily. (Scooter sprawled out in the sun.) Eventually the heron took off. There are plenty of wild wetlands in Carlisle. There's no need for me to feed it.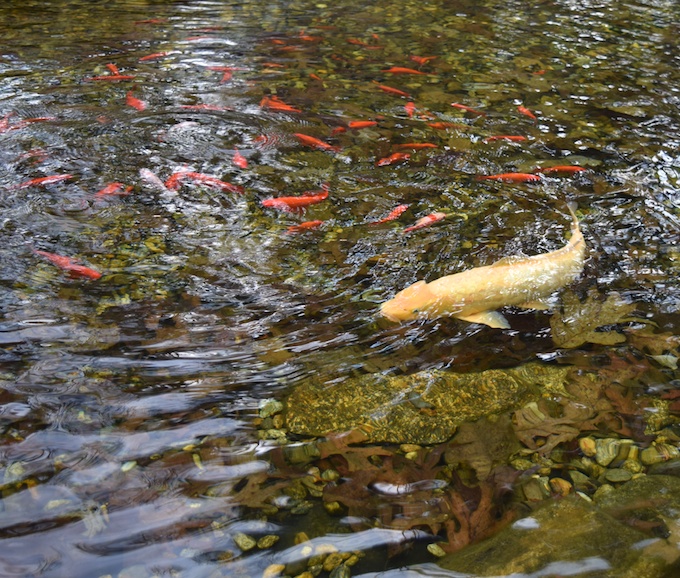 The Beast is now eleven. With Lily's help, she'll live another year.