Yet again, a food magazine has come up with an improved scrambled egg recipe. I'm sure it's very good, as is any recipe with extra egg yolks and cream. However, they're really and truly missing the point of what makes scrambled eggs the perfect food: ease and simplicity. Case in point – today dawned sunny, but a quite cold 8º F. I bundled up and did my barn chores. Then I came inside, put a pat of butter into the cast iron skillet,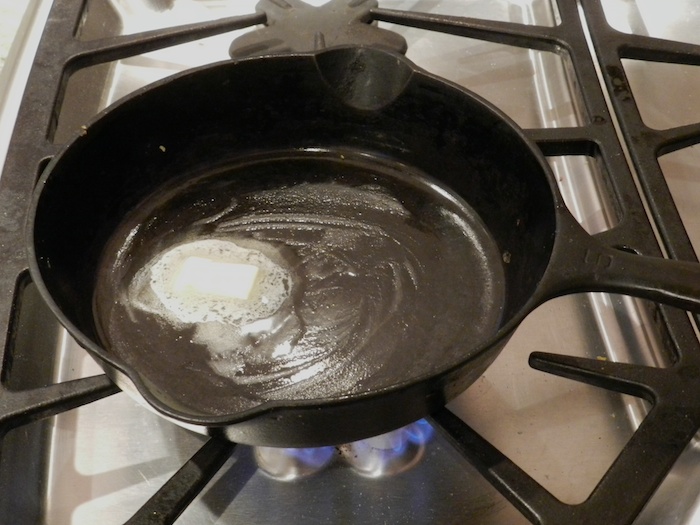 cracked two of these into a bowl: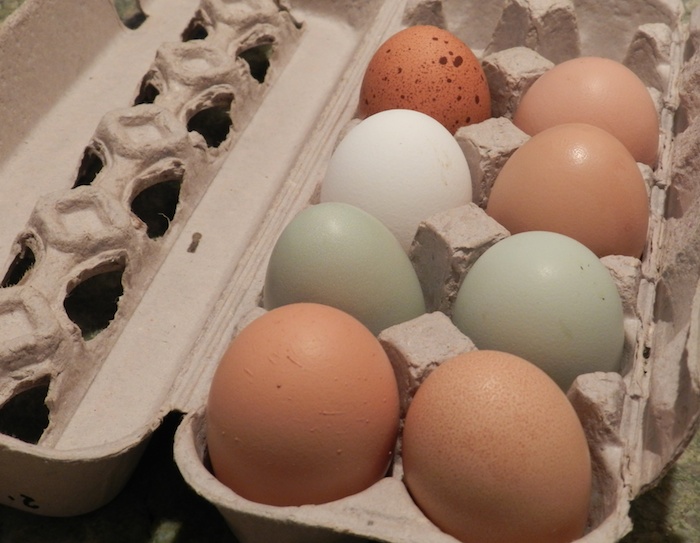 and with a fork, stirred them up with a splash of milk and a pinch of kosher salt. The eggs went into the pan (Lily got the bowl to lick) where they cooked over medium heat. As the egg set, I moved them gently about with a spatula.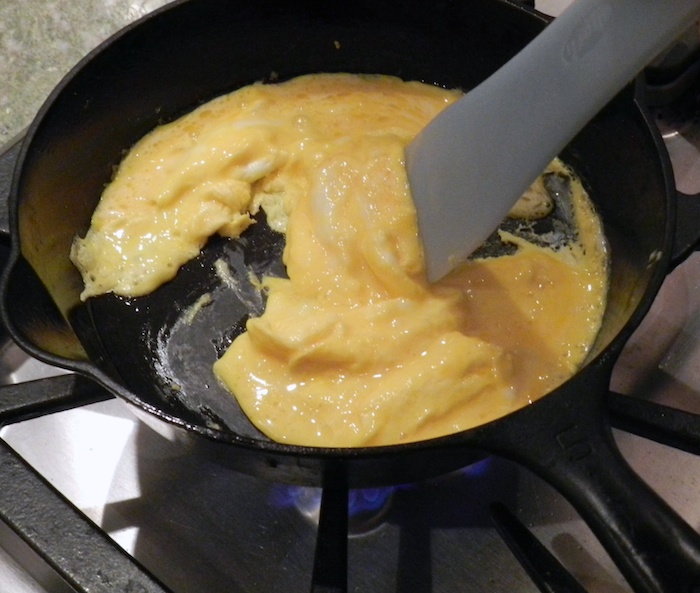 In about three minutes, just as my hands were thawing out from the barn chores, I had perfect scrambled eggs.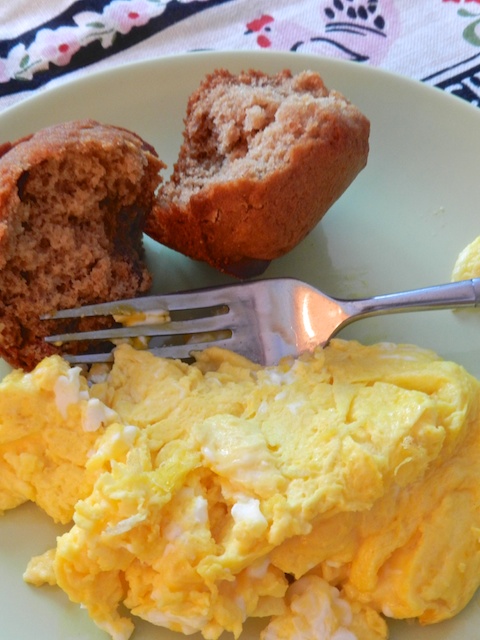 If I thought I'd have to separate eggs for yolks, and then find a use for the extra whites, I would have had cereal instead. That said, sometimes even I embellish scrambled eggs with cheese and/or sautéed vegetables. Sausage is good, too. Such scrambled eggs make the best dinner when you don't feel like cooking at all. But again, they're the best because they're not fussy. (Recipes can be found in my Farmstead Egg Guide and Cookbook.) Making scrambled eggs complicated seems so… wrong… to me. Besides, I'd never add extra yolks. The two yolks in my breakfast eggs are so flavorful and colorful that I don't need to add more.
However, notice the muffin in the background of the photo, that recipe does need tweaking. I'm working on a not-too sweet honey whole wheat breakfast muffin. When that's perfected, I'll share it with you. Meanwhile, the hens are laying and I'm eating two eggs every morning for breakfast. They're perfect any way I make them. Thanks, girls!