New Englanders like to talk about the weather, and we've had a lot to talk about this winter. Snowfall is above average and the cold temperatures are keeping it on the ground. For animals that hibernate, the blanket of snow is a good thing as it keeps their burrows cozy and inaccessible. Others, like deer, who have to move through it, can find the going difficult. Some little creatures live under the snow and timidly come out and about looking for bits to eat. You know that they've been here because they leave tracks. Adorable tracks.
This is the view from my bedroom window.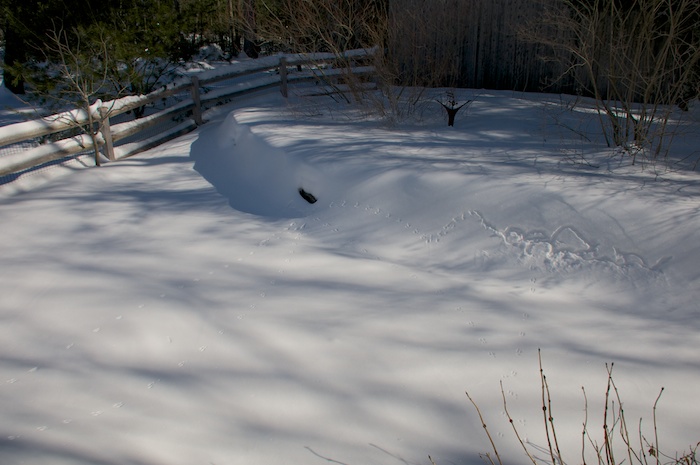 Take a closer look.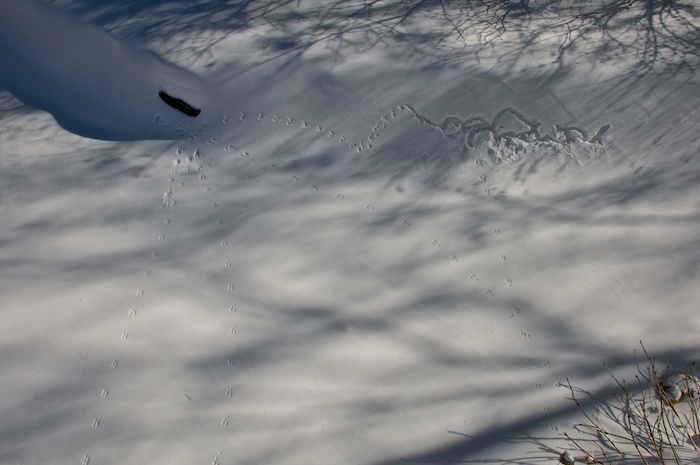 And closer.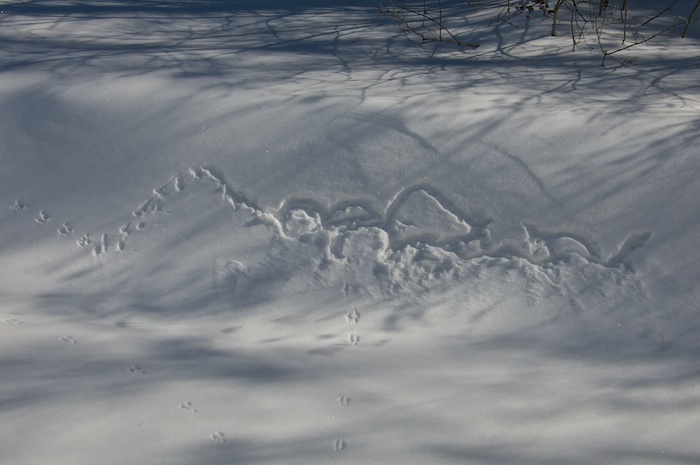 I didn't see the little twitchy whiskery nose poking out. But I can imagine it!
I'm not an experienced tracker, but a look at guide books tells me that these footprints belong to a white-footed mouse. I could be wrong. If you're a knowledgeable tracker, please chime in!
The snow is falling again and by nightfall we'll have another 6-inches or so. Tomorrow there will be a clean canvas.