An author never knows how much she is going to earn on a book. Usually it's not much. The publisher pays me an advance against future sales. Out of that, I pay the photographer, the indexer, and my grocery bills from all of the recipe testing. It's rare that an author "earns out the advance" and makes anything beyond the first payout. Still, it is a fine thing to deposit that check. I recently did so (an advance for the upcoming Farmstead Egg Guide and Cookbook.) I decided that I had just enough for one splurge.
Some women would buy this.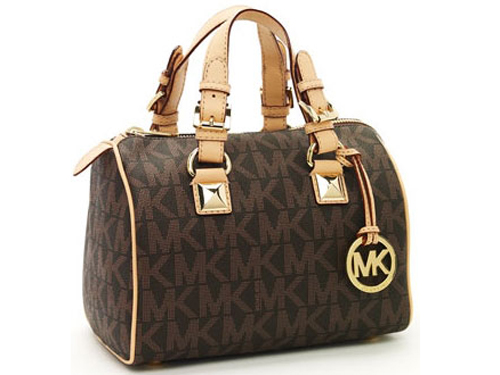 I bought a goat fence.
The goats have a small permanent paddock that you see on the GoatCam. Behind the barn is a grassy mound that I like to call a meadow. For the last four years, I've used an electric fence.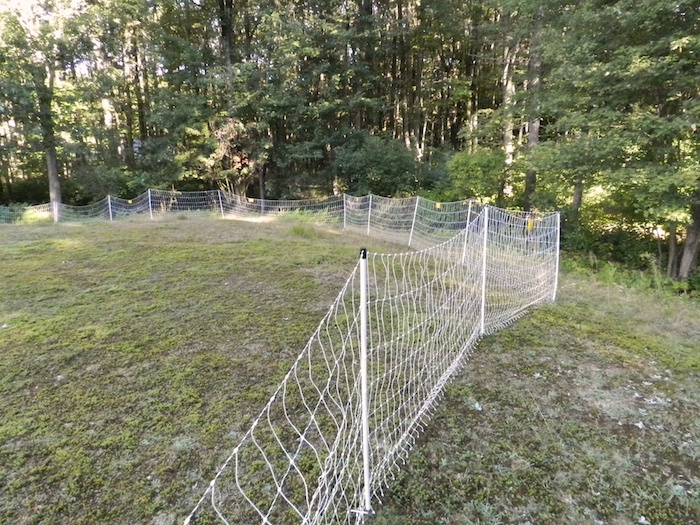 The good thing about the electric fence is that I can move it about, so that as the goats graze down one area (as seen here) I can move it to the proverbial greener pastures. However, there are times when the ground is too hard to push in the stakes and it doesn't get moved. Also, I'd like to let the goats into edges of the woods, but it's too rocky to install the fence there. In the winter, with ice and snow, the fence gets taken down and the goats are limited to their paddock. So, with my advance in hand, I called a fence company.
It took two men two days to put up the permanent steel wire fence, during which time, the goats were closed up in their paddock.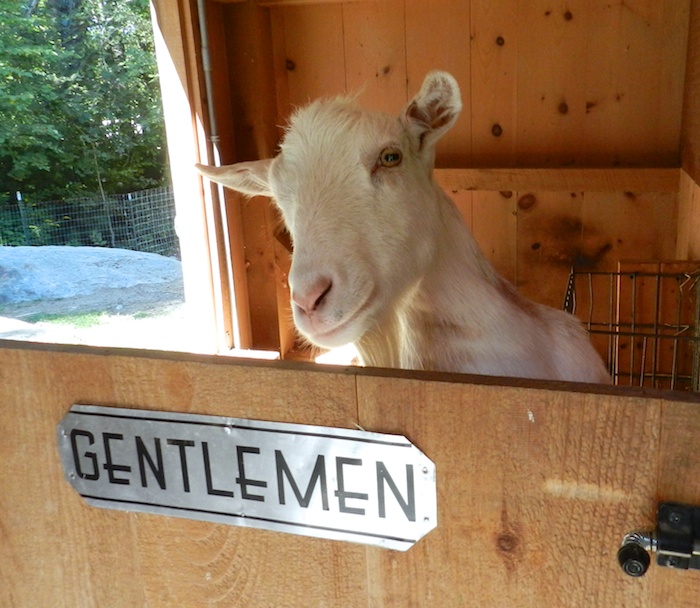 The goats were disappointed not to be able to assist the guys. But the men brought a boom box and listened to loud rock music. The goats enjoyed that immensely.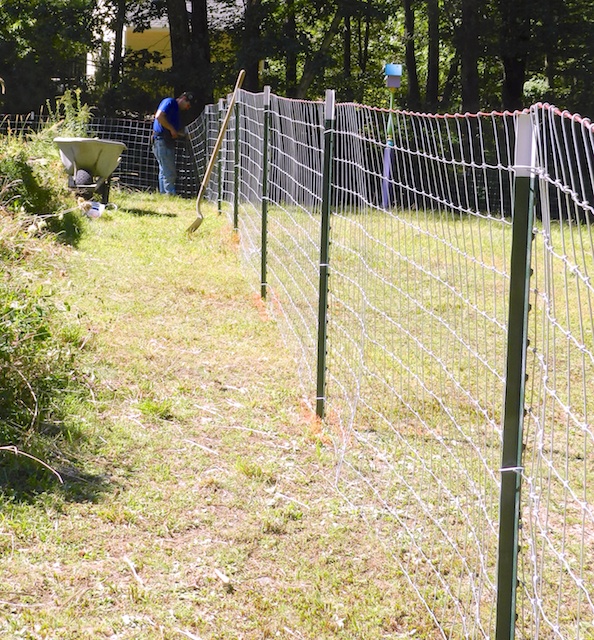 The goats wagged their tail with glee when their gate was opened to their reconfigured pasture. There were all sorts of plants to eat that they had only been able to eye in the past.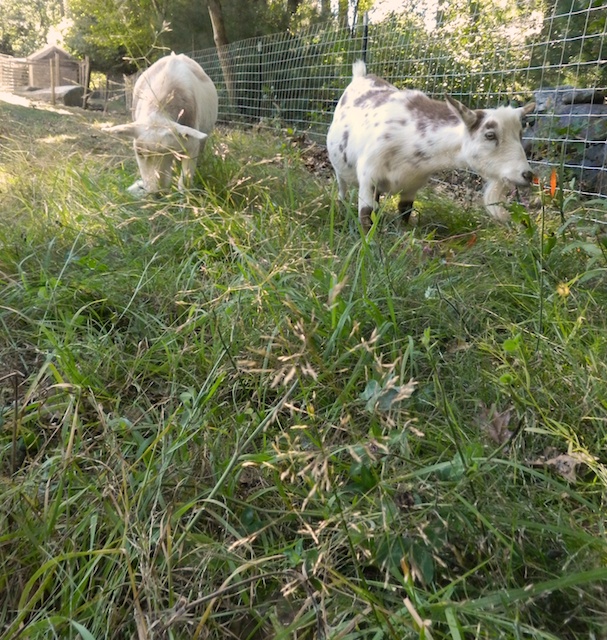 If you've noticed in the last week that their bellies are particularly rotund, now you know why.