As much as I love the beauty of delicate spring flowers, there's something about the robust and deeply-hued blooms of fall that makes my heart happy. It's a bittersweet view in my backyard, as I know what's around the corner, but for now it feels like a celebration out there.
The tallest varieties of sunflowers have reached their astounding height and are in full-faced bloom.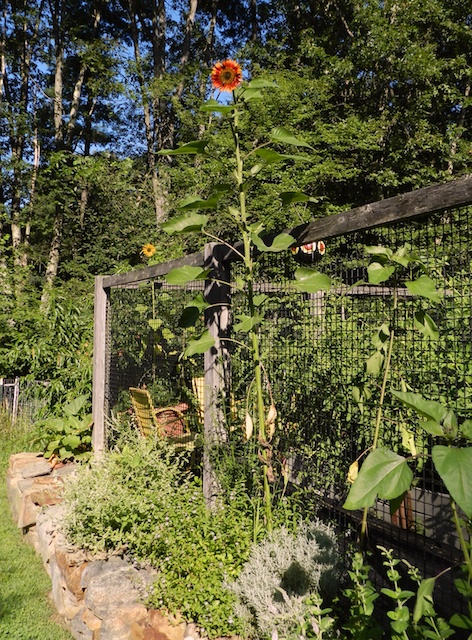 Bees add to the vibrancy of the picture.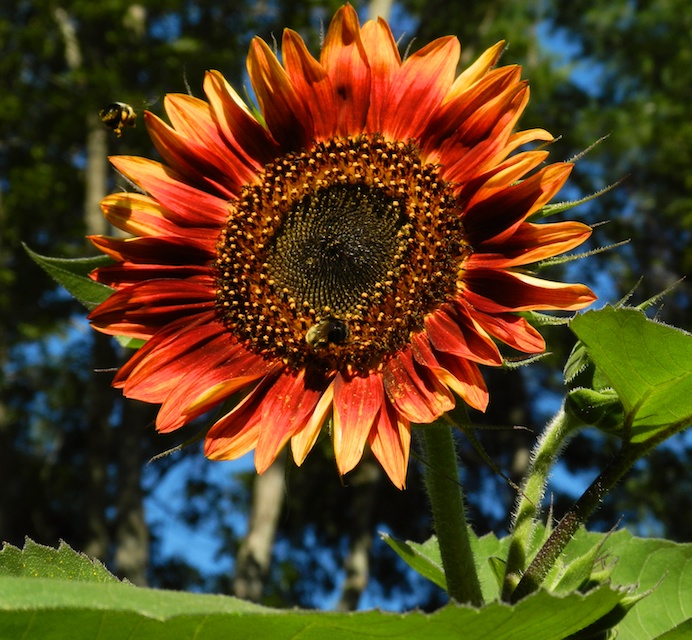 Years ago, I planted Joe Pye weed in the meadow, not only for it's color, but because it's an important late summer food for butterflies and bees. It's humming out there.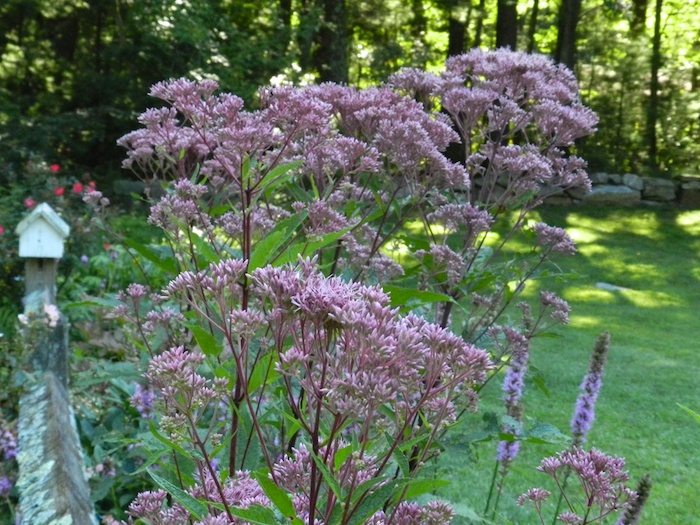 Goldenrod, too, supports native creatures. It self-seeded in the meadow. The goats are pleased, because when the heads die off, I cut it down and feed it to them. They like it more than hay.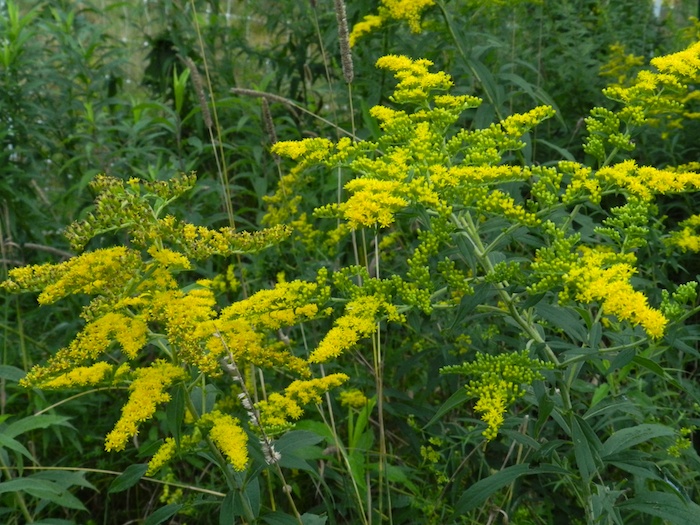 In the vegetable garden, some plants, like peas, are long past harvest, but the tomatoes are ripening.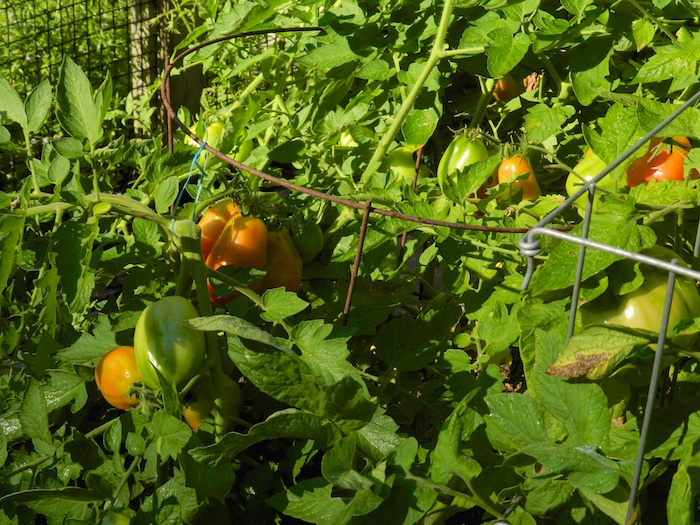 The basil has done really well this year. I've already frozen a bagful, and it keeps on forming tender, and not at all bitter, leaves.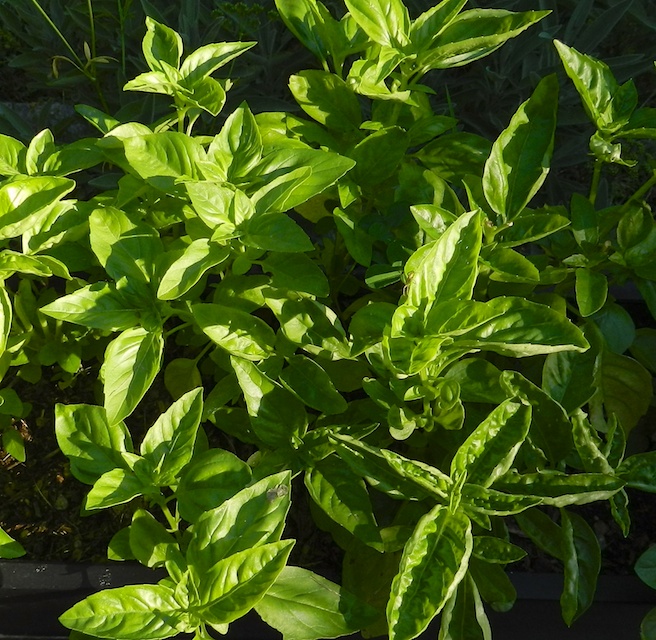 After a hard pruning this past winter, and some attempts at pest control, the peaches are looking really good. But, whether I get them before the worms and the chipmunks is yet to be seen.
At this time of year, mildew wilts the leaves in the pumpkin patch,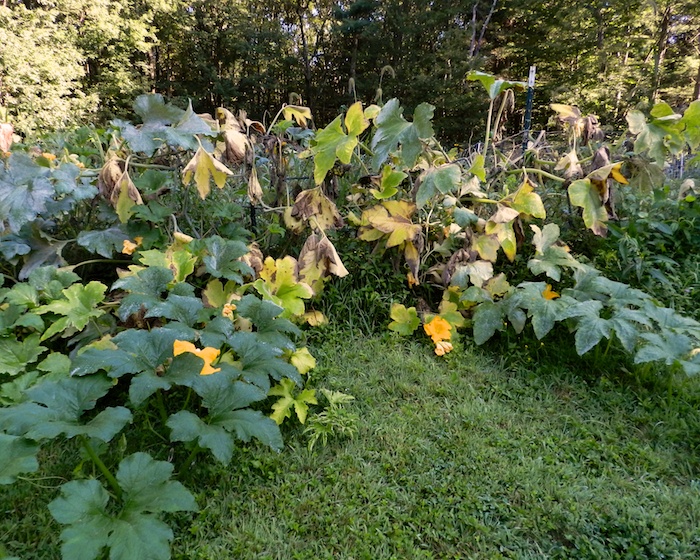 but it won't do much damage, as the vegetables are already formed and hardening off.
Anyway, I've grown way too much winter squash for my family to eat. Most are slated to be fed to the chickens this winter. They're going to be happy and busy girls.