I have six chickens, all of which hatched on March 29 at the Murray McMurray facility, and arrived here two days later. I've named them after favorite authors and book characters, and so I call them The Literary Ladies. I've introduced the other pullets to you in other blogposts; today is Nancy Drew's turn.
Nancy Drew is a Black Star, which is a hybrid known as a sex-link, because at the time of hatch you can tell the boys from the girls by the color of their down. This means that you won't get an unwanted roo in your order. Being a hybrid, the Black Star is a prolific layer. I had a Black Star a few years ago. Her name was Ginger and she was outgoing, friendly, curious and an all-around nice hen. Nancy Drew is a worthy successor.
I think that Black Stars are pretty birds, what with their glossy black back feathers and red bibs. They have upright combs and perfectly shaped wattles. Classic chickens!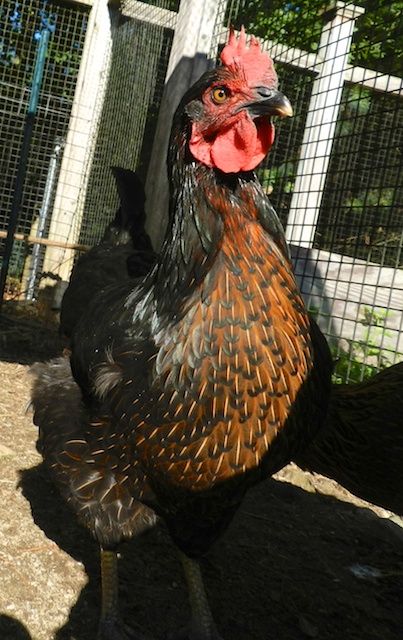 Based on Ginger's personality, I thought that Nancy Drew would be an appropriate name for a Black Star, and I was right. Nancy Drew is the first to investigate the rivets on my pants.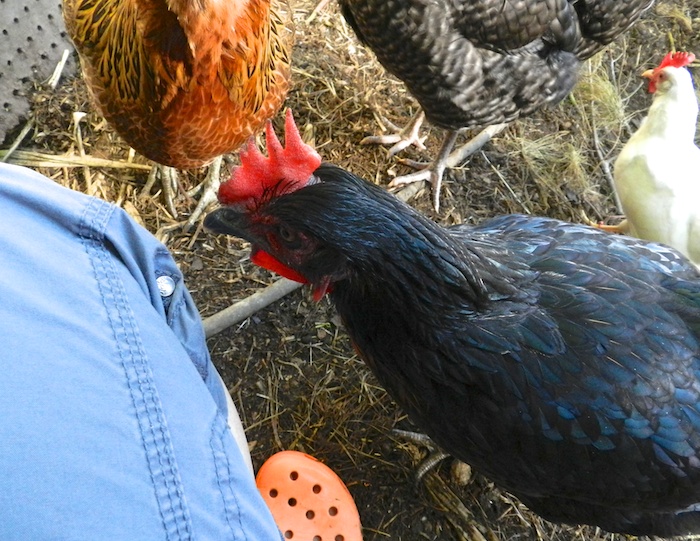 Doesn't this face have the look of a detective?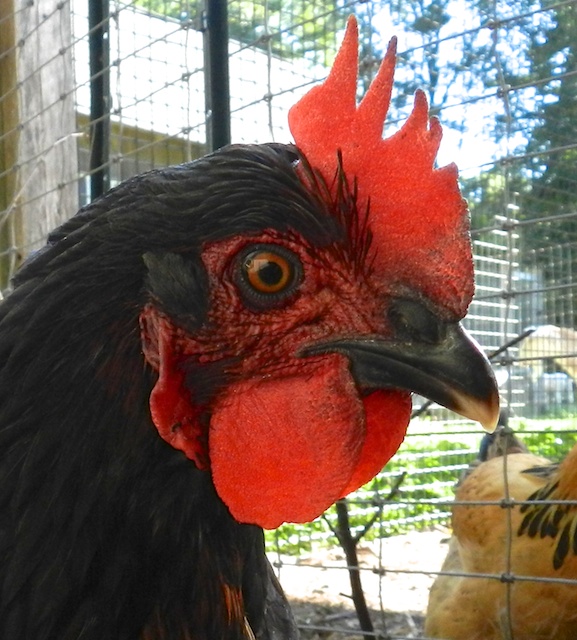 Nancy Drew will be 20 weeks old this week. She'll be laying brown eggs soon.