The chicken's egg comes out an orifice called the vent. It's the same exit that manure plops out of. But, in nature it's essential that the shell is not covered in excrement as that would put the chick developing inside of the egg in danger of bacterial infection. So, there are layers of safeguards in place for the egg to be laid spotlessly clean.
First of all, a hen does not poop in the nesting box. A broody hen always leaves the box to leave her daily, (truly disgusting) poop. If your hens are fouling the boxes, that's because they're sleeping in them, which should be discouraged. If there is an occasional mess in the box, clean it up with a kitty litter scoop.
Many hens have manure on their bottoms' feathers, but chickens lay their eggs standing up and in such a posture that the egg mostly avoids the mess. (Note that I prefer shavings in nesting boxes because it's easy to keep clean; in these photos, Twinkydink is in Phoebe's hutch, and it was too good a photo opportunity to pass up!)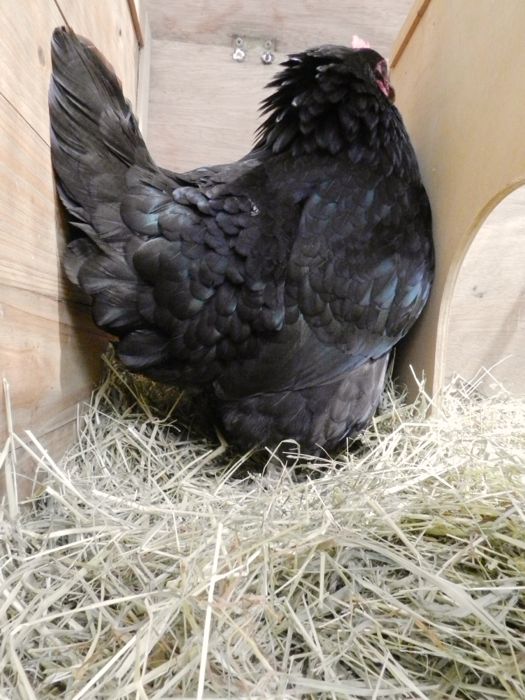 See how she tips and squats when the egg comes out?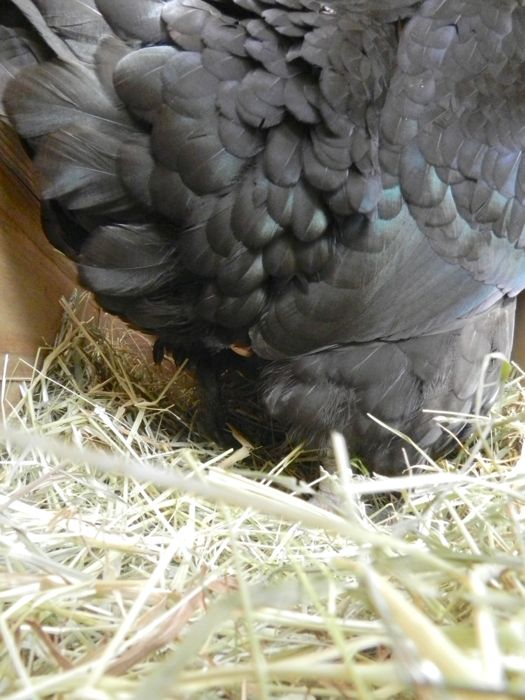 The round end comes out first.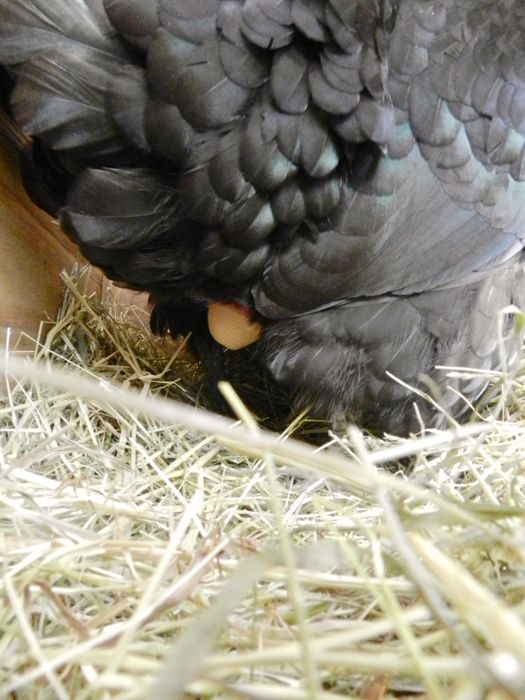 But what of the manure inside the vent's passage? The egg never touches it! As the egg is laid, the oviduct that the egg has traveled through, turns a bit inside-out and fills the vent and protrudes out a tad. So, it's the same hole, but the egg travels down a different tube than the manure. Amazing! You can see it retracting in this photo.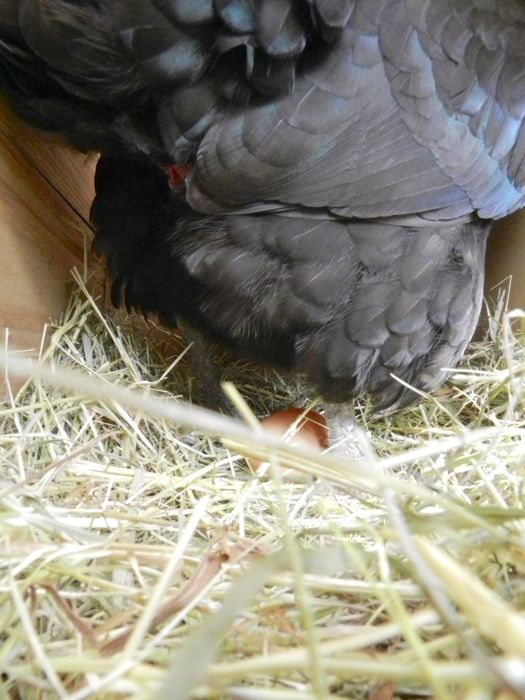 When laid, the egg is wet, but dries in about ten seconds, Here it is, glistening at Twinkydink's feet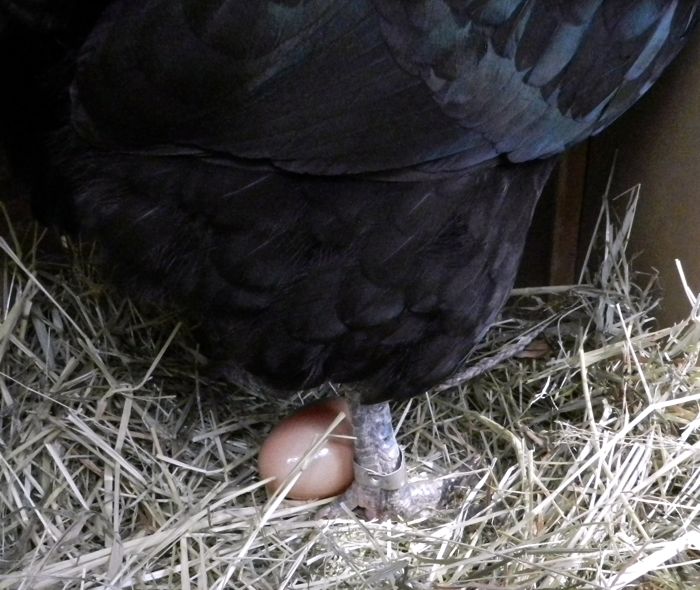 It doesn't look very safe there, does it? Our chickens are not exactly dainty-toed. The other hens will come into the box, with their dinosaur feet, stomping around, and finally, after much hullabaloo, will lay their own eggs. Shells are remarkably sturdy, and the first year of lay, the shells will be quite strong and able to withstand the trodding. As a hen ages, her shells thin. A good diet can help keep the eggs from cracking and breaking. In any event, if you haven't watched your own hens lay their eggs, take a stool out to the coop and watch. It's worth waiting for.