After a challenging week here it seemed as if things were on the upswing. By Thursday evening it was clear that the bacterial infection wasn't going to claim the lives of any of my chickens. Even Opal was on the mend. Opal is one tough hen to come back so resoundingly well from such a serious bout with that respiratory ailment. When I closed up the barn last night, all of the hens were clear-eyed. They were breathing better and I breathed a sigh of relief.
But this morning when I opened the barn up, it looked like Pearl had had a pillow fight with herself. Soft cochin feathers were everywhere.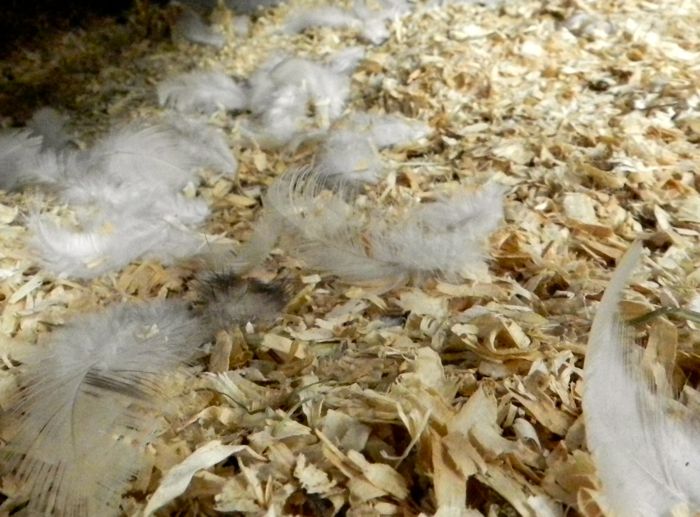 What was going on? There was a big bare patch on Pearl's back.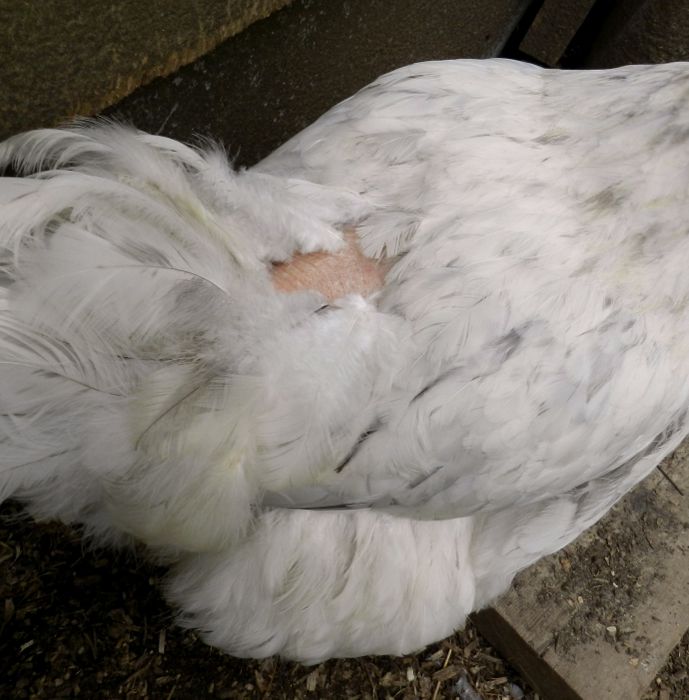 Had she been attacked? The skin was smooth and I didn't see a sign of injury or aggression. Hmmm…. I picked her up and a clump of feathers came off in my hand. I checked her for feather mites and lice. None. I concluded that Pearl is molting. (Read all about the molt here.)
Pearl was unaffected by the respiratory bug, at least she didn't have the symptoms. However, stress can bring on the molt. Maybe that is why she lost about 500 feathers overnight. Then again, maybe it's her time. The poorest layers molt first and heaven knows she doesn't earn her keep her in eggs. I collect only one a week from her.
Oh well, about 9,000 more feathers to go.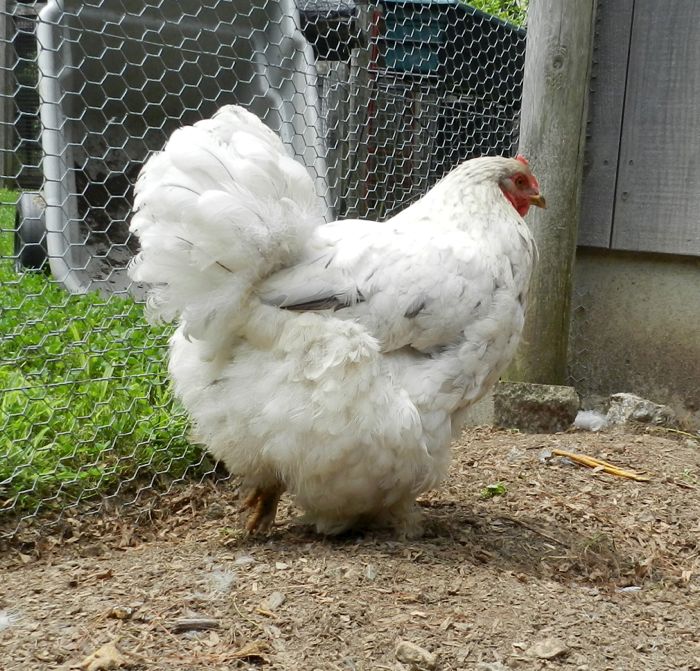 Now that the intensive nursing is over with, I can get back into the garden. There's a healthy population of bees and pollinators helping me out, as seen here on this sunflower. (Don't miss the one in the bottom right flying in as I took the photo.)
This is a good note to begin a new week with, don't you think?