The pullets are too young to lay, and yet there is an egg in the nesting box. Could it be that I have an Easter Bunny in training?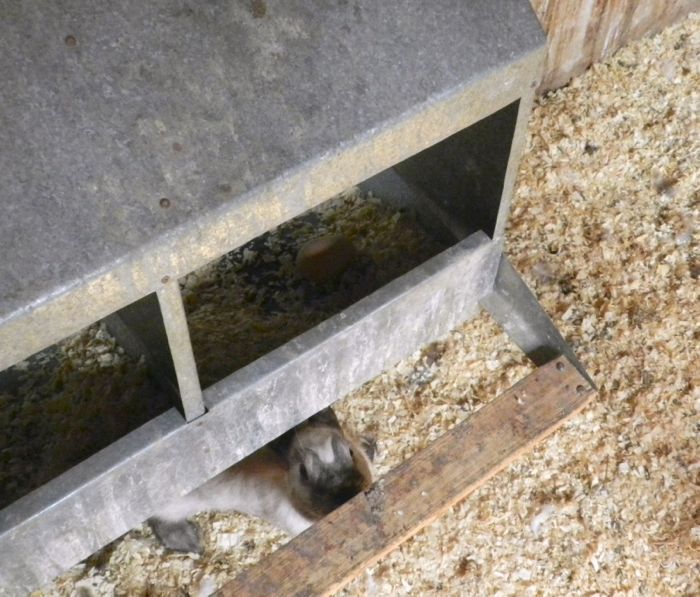 No, there's magic of another sort in the Little Barn. Twinkydink is laying eggs!
She's eight years old, and has let everyone know that is is quite an effort to make eggs at her age. After she lays, she eats, and woe to any pullet who comes into the coop for a snack, as she will be roundly run off.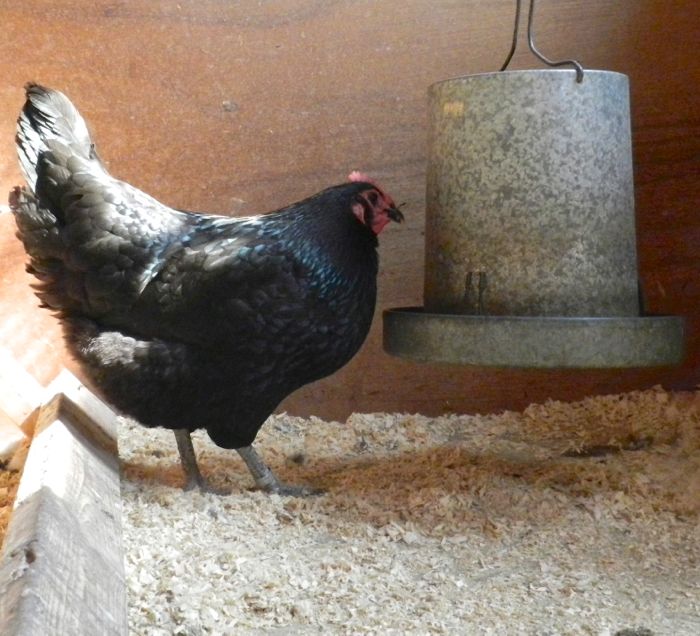 But not the bunny. Phoebe is allowed to stay in the coop. She and Twinkydink have come to an agreement. I've watched the negotiations from afar, but haven't been privy to the conversation. Diplomacy is best done in private.