We are heading into the sweltering days of summer and I cannot over-emphasize how essential it is to keep a close eye on your hens. Heat can be deadly to your flock. Chickens die from heatstroke and they die from dehydration. Even if the heat isn't lethal, you might notice them eating less and laying fewer eggs.
I've written about how to help your chickens cope with heat here. Today I literally pulled another bag out of my collection of tricks. Green beans are one of the few veggies that everyone in my family eats and so every year I plant a large row of green beans in the garden. But, every year I harvest far more than we can consume fresh. I freeze the excess into bags. When I can't keep up with the abundance, and the beans get big and tough, I share them with the goats (watch them scarf them down and burp on this video.)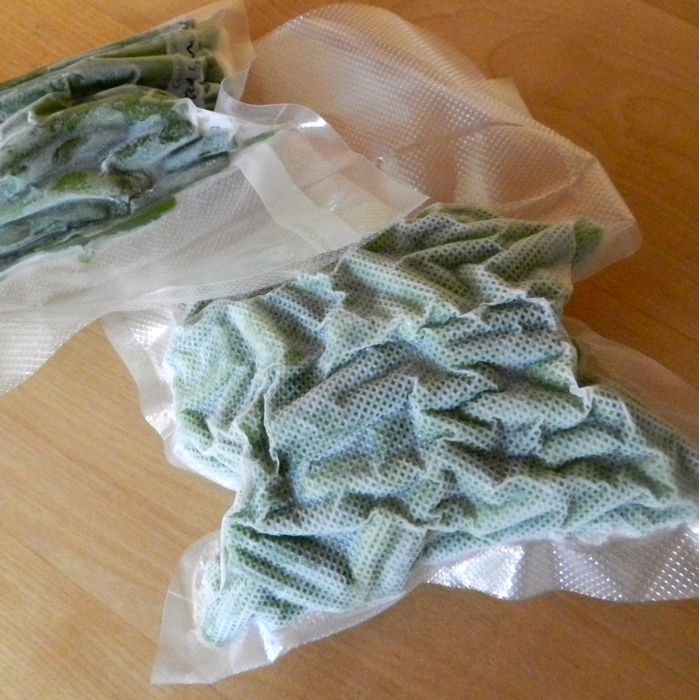 I confess to not really liking beans that have been frozen, even when vacuum-packed. Still, every summer I freeze them in hopes that this will be the year that I find the perfect use for them over the winter. I never do, and I always have a few bags left over from the previous year's harvest, but they don't go to waste. On scorching hot days I offer these frozen blocks to the hens.
The pullets have never seen such a thing before, but they investigate and start pecking. (Note that I have put an extra waterer in the shade, which is the best thing that you can do for your chickens when it gets hot.)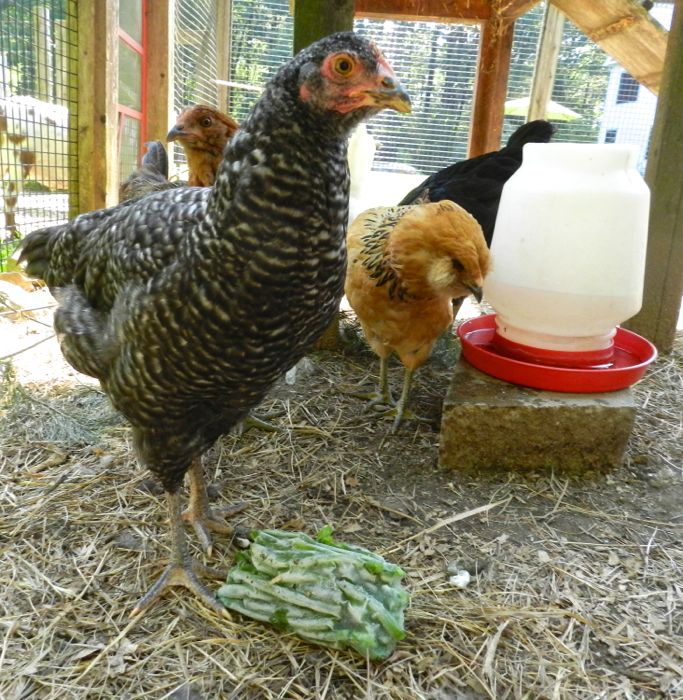 The Gems know all about these frozen treats and attack the block with enthusiasm. Despite the lethargy that comes on during a heat wave, these green beans will get them to cool off a bit from the frozen bits they're swallowing, and provide more water and greens to their diet.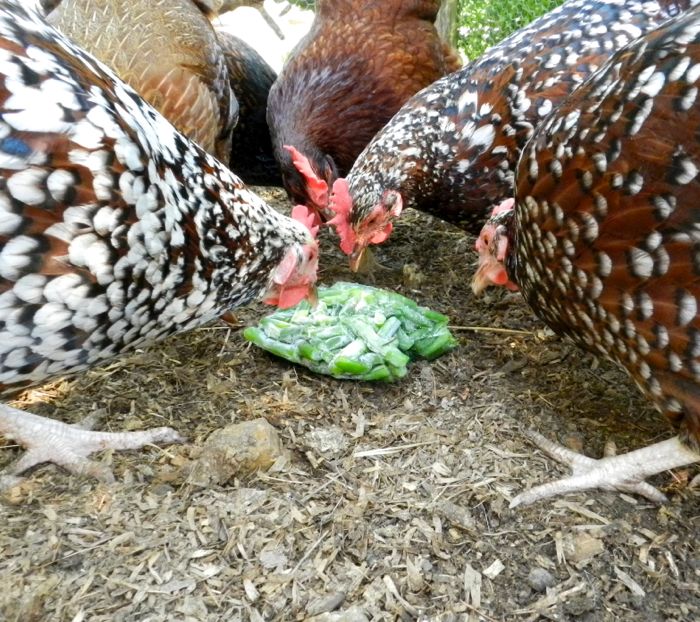 Better yet, the green beans, which I put effort and energy into processing and freezing, won't go to waste. Win-win all around.