This is Topaz. She is broody.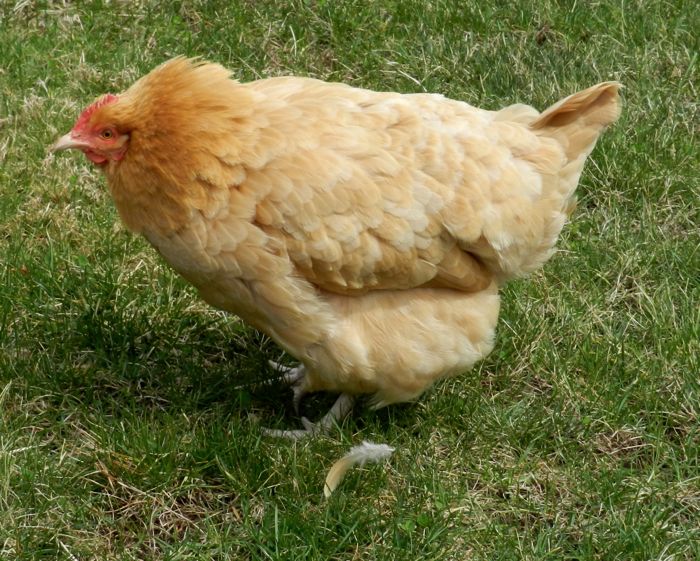 Note the ruffled feathers and that maniacal look in her eye. Perhaps you think that this looks like a normal chicken? Here, compare Topaz to her sister, Beryl. In this photograph, taken last week, Beryl was not broody. Look at her kind, inquisitive and sweet expression.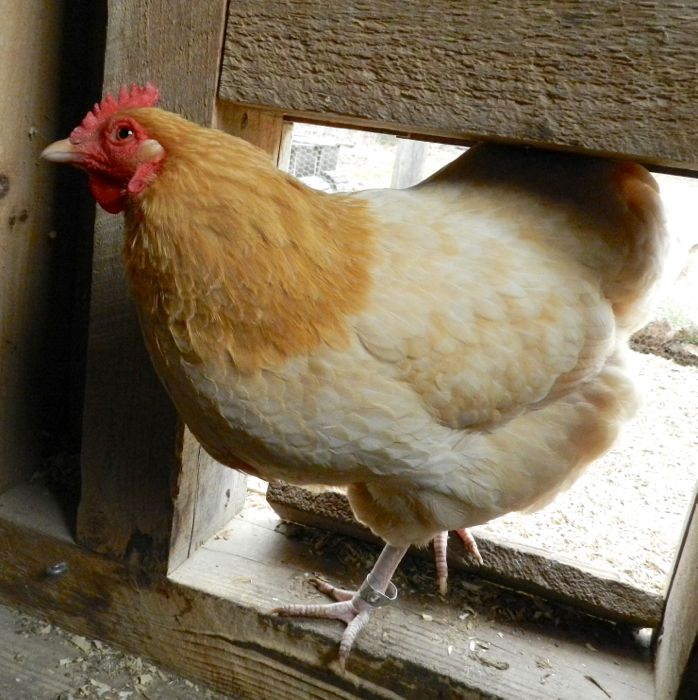 Beryl lays four eggs a week. Topaz sits in the nesting box, but doesn't lay. She hoards the other hens' eggs. Once a day she removes herself from the box in a chattering, huffed up rage. She goes outside. She leaves this.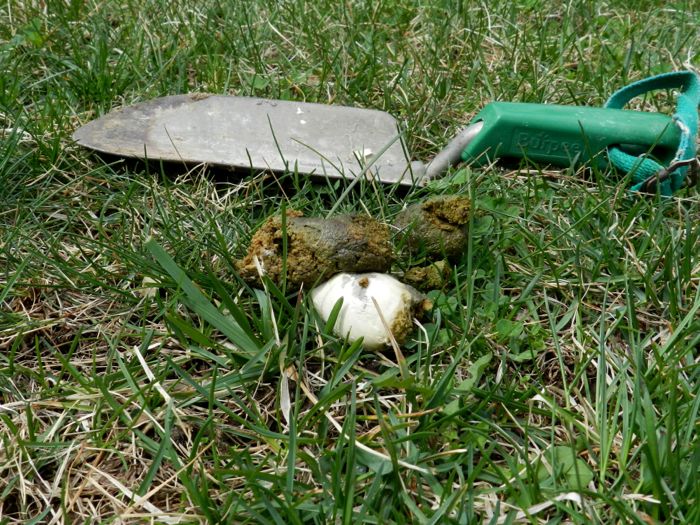 It is the largest pile of chicken manure you'll ever see. Or smell. Broody poop is rank. The dogs like to roll in it. I remove it from the lawn before they can. Thankfully, it only happens once a day. The broody hen drops it, then eats and drinks. She might take a dust bath. And then she goes back onto her nest. If only Topaz had gone broody earlier this spring, she'd have had some of the chicks under her. Now, she just has Siouxsie.