It's so enjoyable to watch week-old chicks running around and then suddenly, mid-step it seems, fall asleep into little piles of fluff.
The chicks are now 3 1/2 weeks old. They are no longer cuddly poufs. They are spiky, eagle-eyed, and gawky. They still take frequent naps, but I'm not sure that it's so cute.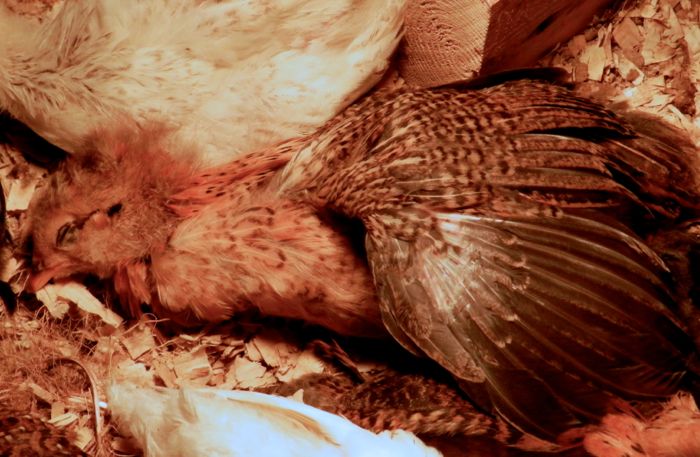 The Black Stars look like they're wearing moth-eaten witches' costumes.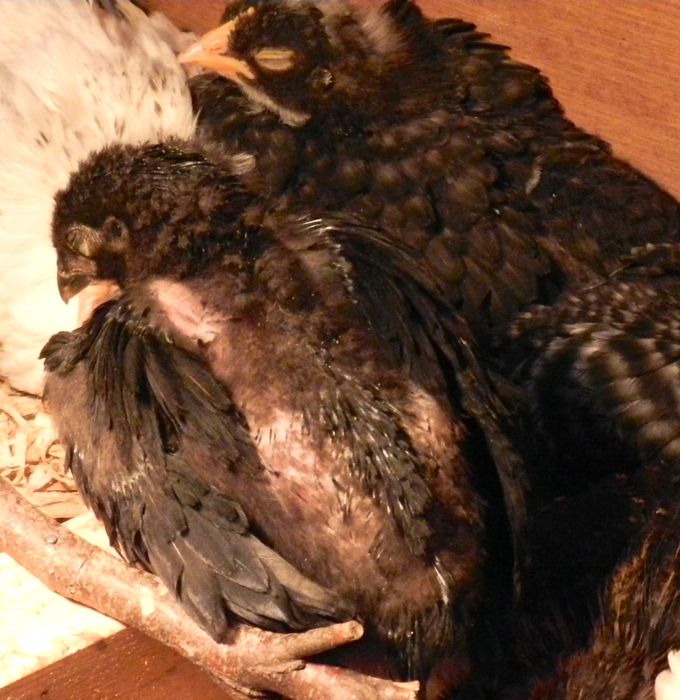 I must say, though, that I'm jealous of their ability to fall asleep so deeply and wake so rested and ready to go.