My Über-talented friend, Lauren Scheuer, did the art for the Austin Funky Chicken Coop Tour, and was invited to be part of the festivities. She's going, and I'm tagging along! We know that we have HenCam and Scratch and Peck fans in the Lone Star State, and we're hoping that some of you live near enough to Austin so that we can meet in person. To that end, Lauren and I will be at the Driskill Bar on Friday night, at 5:30 pm, and we'd like to see you there! Yes, we know it's a fancy place, but, we're tourists! And the Driskill has a Friday night happy hour with half-price margaritas!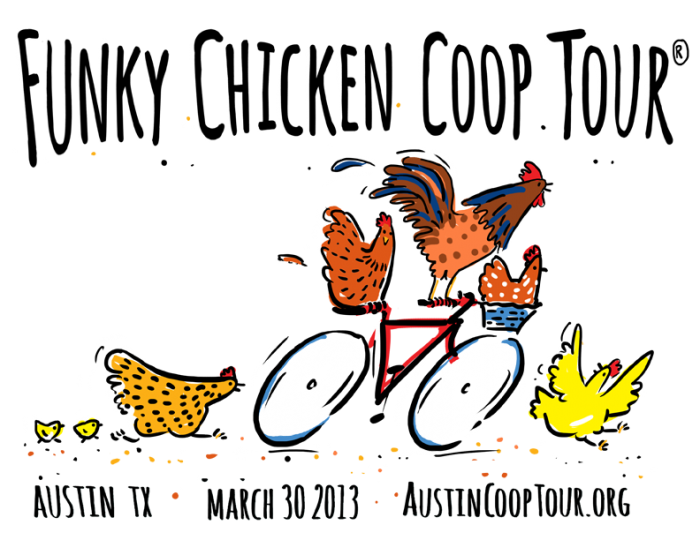 On Saturday, Lauren and I will be at the Buck Moore Feed and Supply, which is where the tickets for the coop tour are picked up. She'll have her book, Once Upon A Flock, to sign, and I'll have Vintage Chicken Photographs. Stop by and chat for awhile.
Lauren has to fly home on Sunday, but I can't pass up a chance to see the bluebonnets.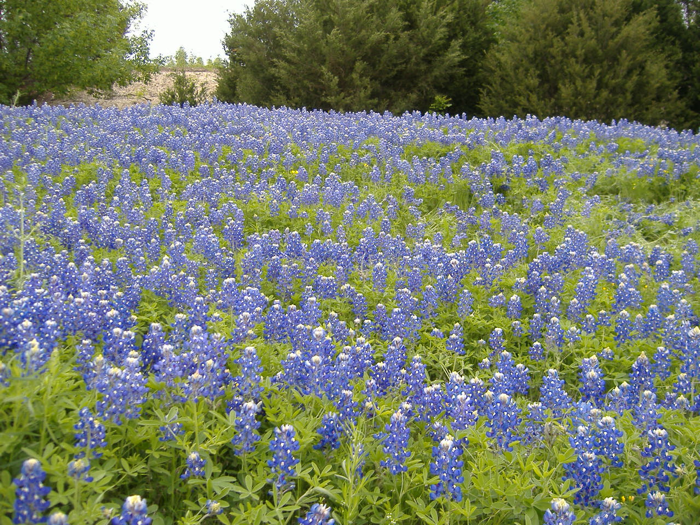 It's something that's been on my wish list ever since I was a little girl and saw photos in a magazine. AND it's the week of legendary flea markets in the Hill Country. So, I'm going to take a day and go. Anyone else heading out that way?
Please let me know if can meet us in Austin!