Tomorrow is World Read Aloud Day. I'm taking part by donating four Skype visits to classrooms from California to Maine. Skyping is a live-streaming video tool. Because Steve has put WiFi in the coops, I'm able to video chat with the kids while surrounded by hens! For WRAD, I'll be sitting in the Big Barn, and you'll be able to watch on the BarnCam. I'm going to try and read Tillie Lays an Egg, but chaos might ensue. The hens are fascinated by my iPad, and who knows what Agatha will do! My first visit is set for 11:15 am EST, and the last will be at 2:30. Each visit will be about 20 minutes, so stop by to see what's going on.
Snow is expected tomorrow, so I might have to step outside and show those southern California children what our weather looks like. The last time that I visited that school, it looked like this: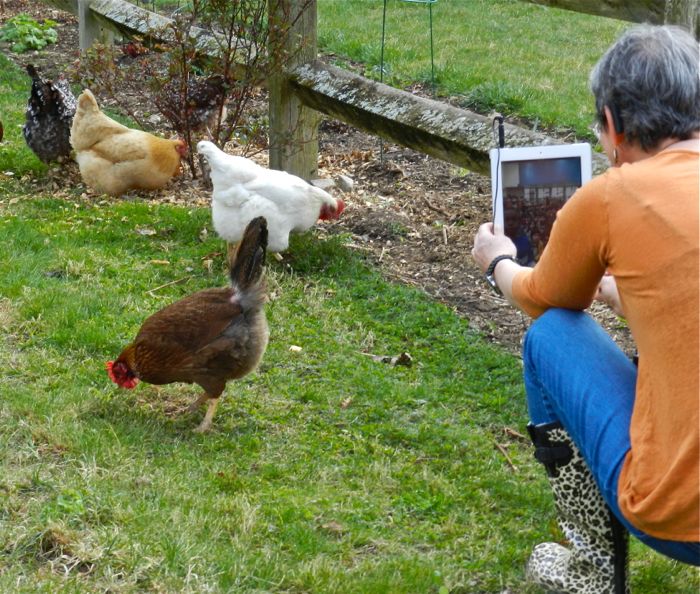 They're in for quite a surprise!
If you are interested in booking a Skype visit to your school, check my school visits page. And, speaking of events, I have a number coming up. Check my upcoming events page for a complete listing.