Last week I flew to Los Angeles to visit my son who is attending college on the West Coast. It was to be a quick trip, but I stayed a few extra days to meet someone that I met on the internet. Now, I know that people get in all sorts of trouble with internet "friendships," and you've got to be cautious. But, I was pretty sure that the person that I'd been communicating with really was a librarian with chickens named Donna. When she heard that I'd be in Los Angeles, she invited me to visit. Seeing Donna's beautifully kept chickens was tempting.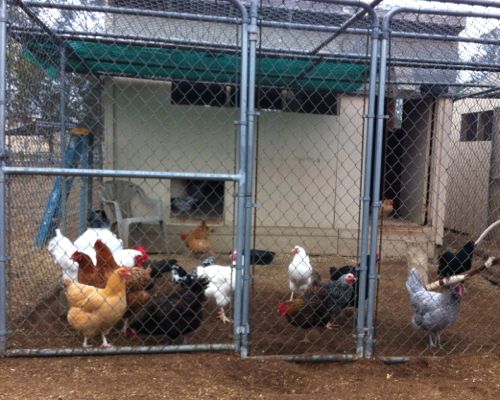 I had always wanted to feed a carrot to a friendly llama.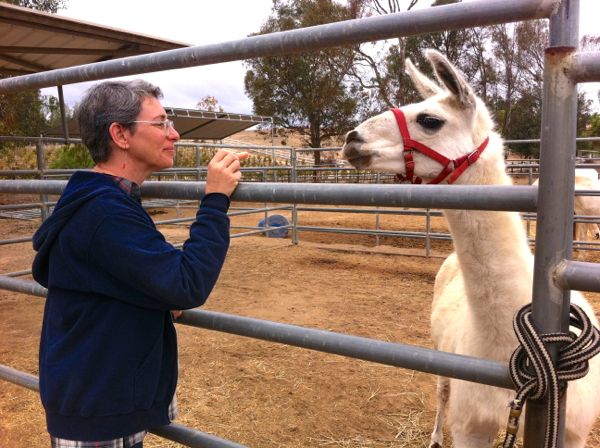 I wanted to meet the other Temecula librarians who were all Tillie Lays an Egg and HenCam fans.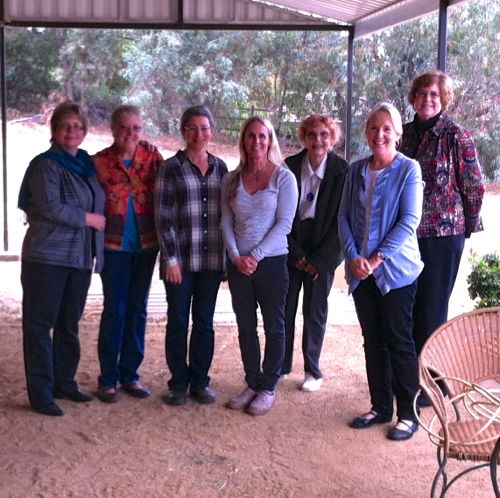 Donna said that she'd take me to a winery.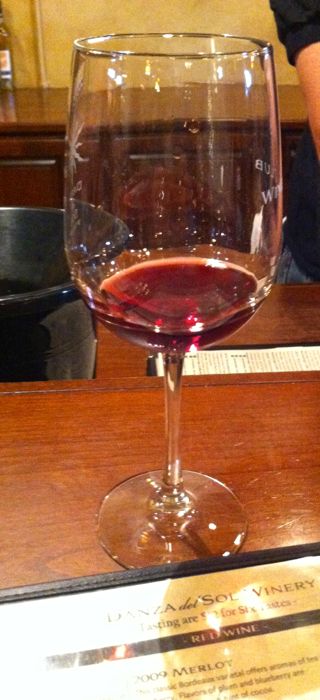 I'm not a big drinker. I still might have said no, but then Donna bribed me offered to take me there on horseback. I couldn't possibly refuse.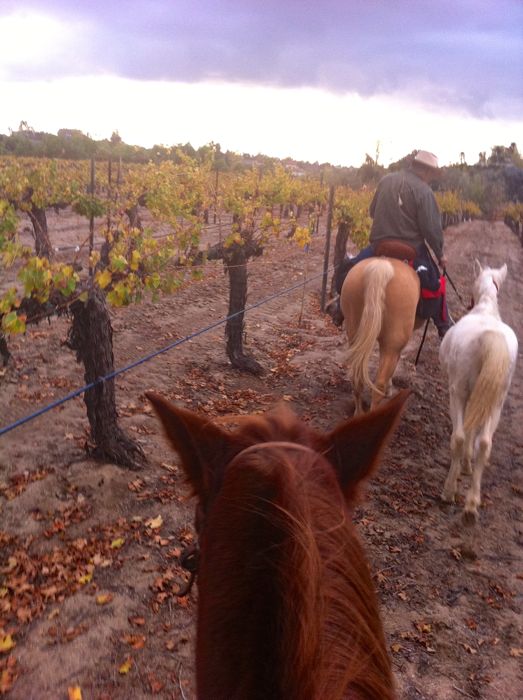 (In the above photo her husband is leading their colt on the winery trail. I'm riding Gus.)
I love the internet.
Who, you might ask, was taking care of the animals back at LIttle Pond Farm? Steve stayed home. Except for the two days that he went on a Boy Scout camping trip. It snowed.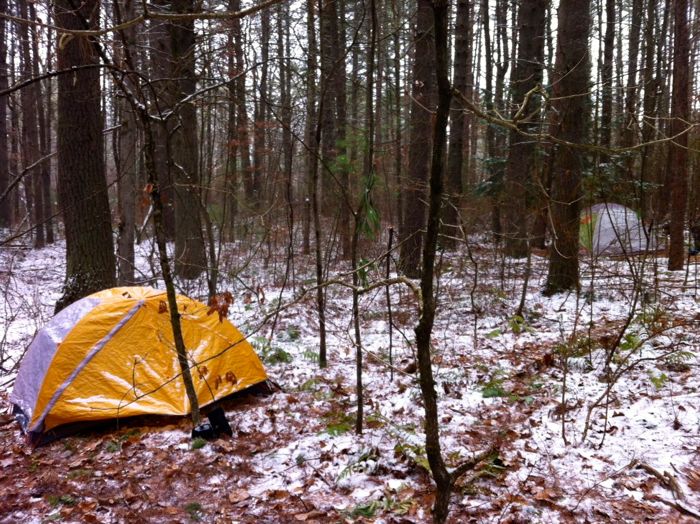 He didn't have wine. I texted him photos from California to warm him up.