Birds molt because they need to replace worn out feathers. This happens once a year. Some hens look fine going into the molt and look exactly the same when it is over. Opal, my big Delaware hen, lost all of her feathers and regrew them, but somehow never had a feather out of place, and except for missing her tall tail, you'd never have known that she was molting. With other hens the molt is far more obvious.
Some hens go into the molt with one look and come out sporting another. Etheldred is a Speckled Sussex. Here she is in the heat this past summer. Her spots are too large and splotchy to be a show bird, but I think that she's quite attractive.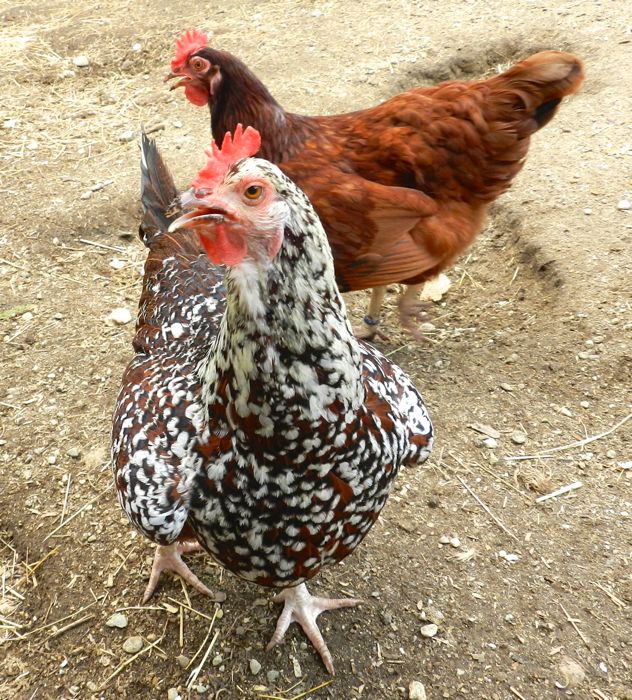 Here is Etheldred after her first molt. She's mostly white!. She's yet to grow her tail back.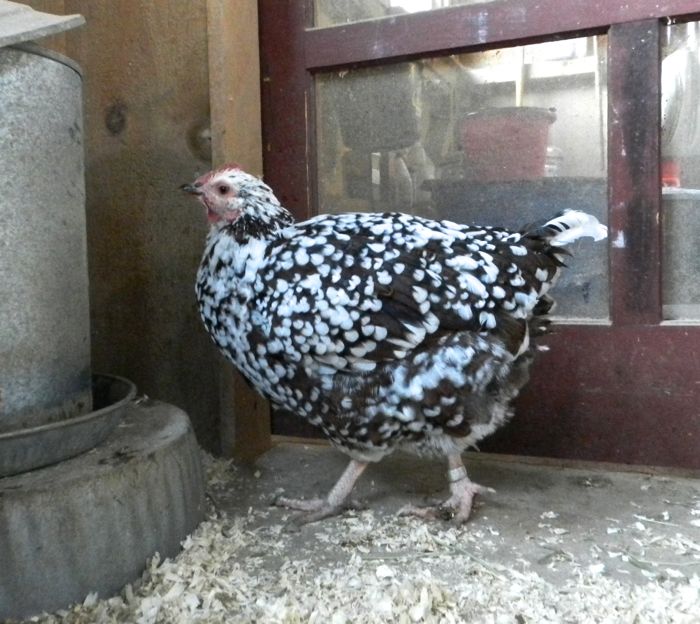 The molt has not changed Agatha's spots. However, she has new feather shafts sticking out of her head. She looks prickly and even crazier than usual.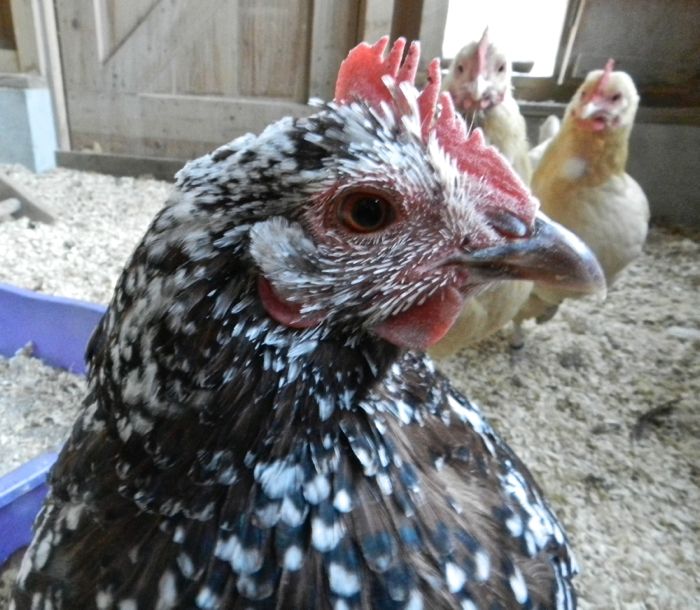 All through her first year, Jasper didn't have much of a tail. She was the only hen that the others picked feathers off of. Jasper didn't seem to mind. No blood was drawn. But her rump was all smooth skin. It didn't look like feathers could possibly grow back.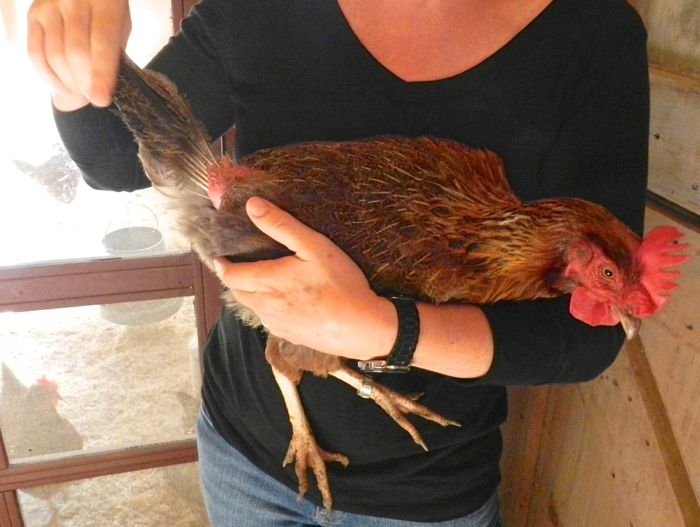 But during this molting cycle they did! Jasper's back end looks lovely. Now, if only she would grow her long tail feathers in.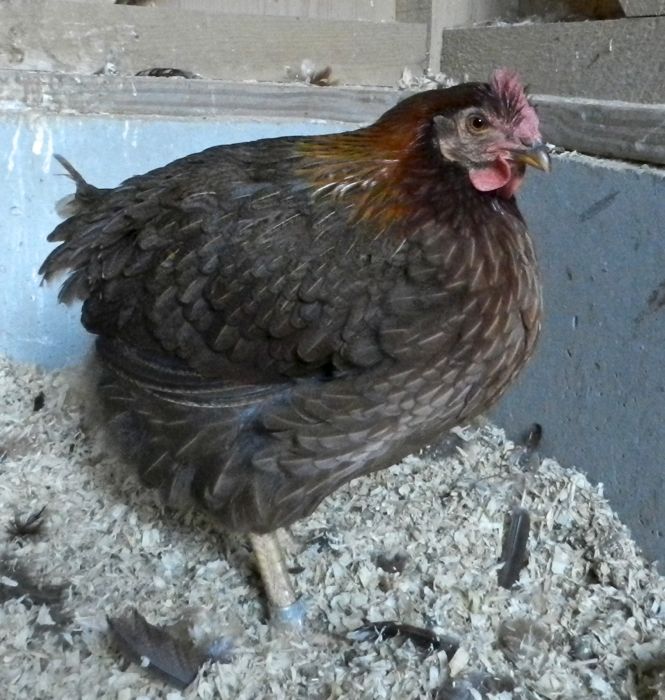 Meanwhile, the Orpingtons that were broody all summer and laid few eggs are all plump and in new plumage. But, Amber, my hard-working Buff Orpington who consistently laid eggs and cheerfully went on nursing home and school visits looks like this: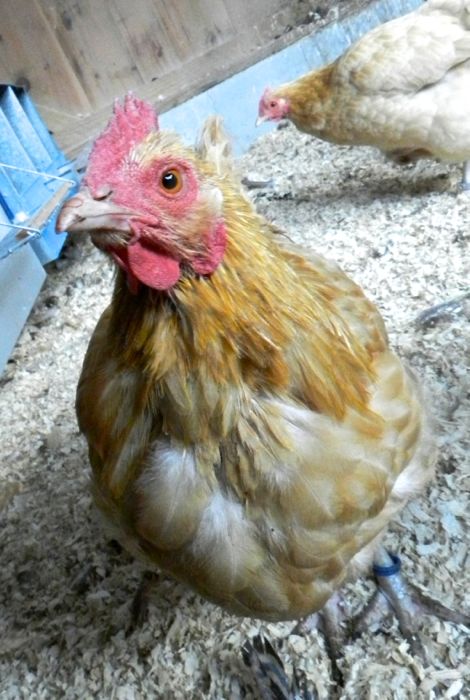 She brings true meaning to the expression, beauty is as beauty does.