The six hens that you see on the HenCam are old. Very old. Historically, even the utility birds that scratched around the farmyard laid eggs for two seasons and then went into the stewpot. No one breeds for longevity. Looks and productivity for the first two years are what matters. By the age of three many hens die simply because their systems wear out. Others succumb to predators and disease. Tumors and cancer are prevalent. But, some chickens, like Tina, Siouxsie, Betsy, Edwina, Buffy and Twinkydink, keep on ticking. I've helped my old girls to beat the odds. The Spa Treatment has revived them. A good diet and a dry, clean environment keeps disease at bay. Still, these girls are ancient, and they are showing it.
At only 3 1/2, the Polish are the comparative youngsters of the group. Decorative hens like Polish, that are not high-producing layers, often have comparatively long lives. Still, these two, Siouxsie and Tina, have never been robustly healthy. They've been prone to respiratory diseases and laying issues. Recently, Siouxsie has been gasping and she's been having trouble getting off of the roost in the morning. I believe that she has an internal issue that is incurable and is letting it run its course. Siouxsie continues to eat and seems oblivious to her ailment. She could keep on like this for quite awhile. I'll be trimming her top knot back again. It wouldn't hurt for her to be able to see where she's going.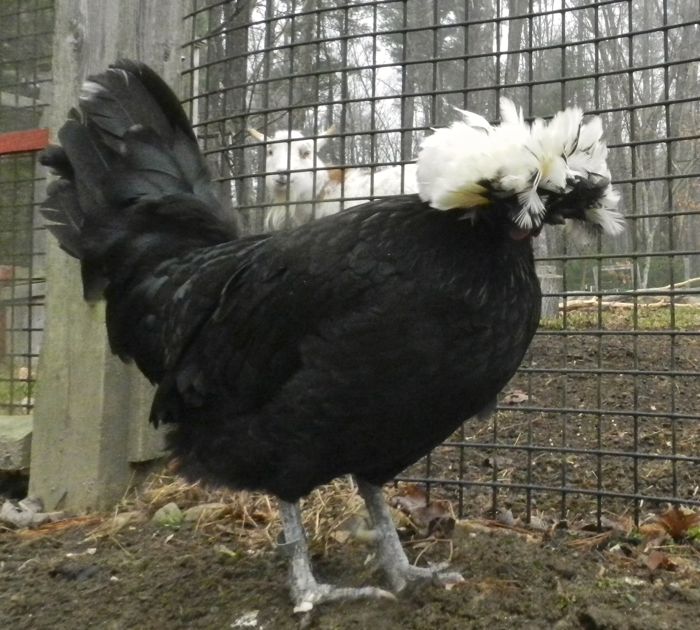 Her sister, Tina, is breathing fine, but the bumblefoot is back. It's not as bad as when it first appeared, and today I'll soak her foot in epsom salts and see if I can alleviate some of the swelling. But, it doesn't seem to be bothering her. Here Tina is standing around with Edwina. At 7 1/2, Edwina is a grand old dame. She's been a sturdy, healthy hen her entire life. A hen like this could live for a few more years.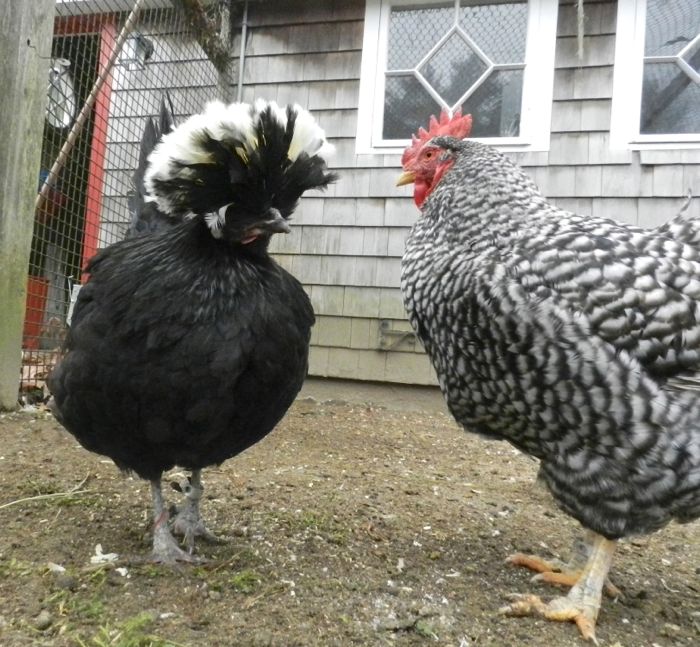 Twinkydink arrived with Edwina, and she, too, never seems to be troubled by anything. Buffy, however, has had one ailment after another. She's 6 1/2, which is about the limit for an Orpington that in her day was a good layer. Lately, Buffy has been resting a lot and sitting on her hocks. In this photo you can see how different her stance is than Twinkydink's.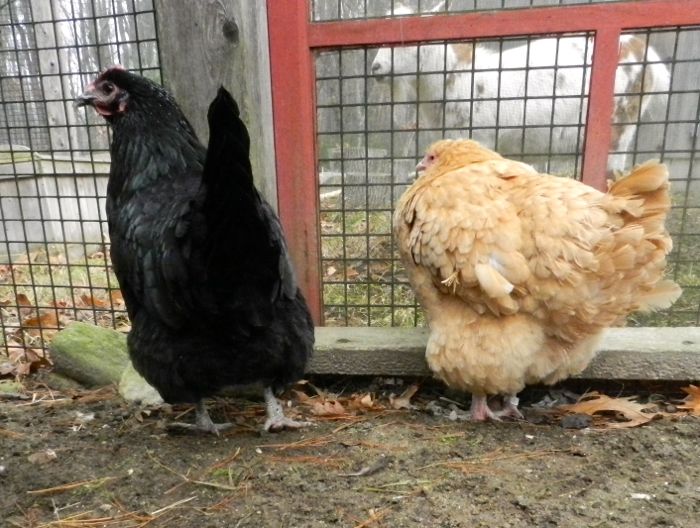 But then just when I think that Buffy is breathing her last breath, she gets up on her thinking log and looks fine.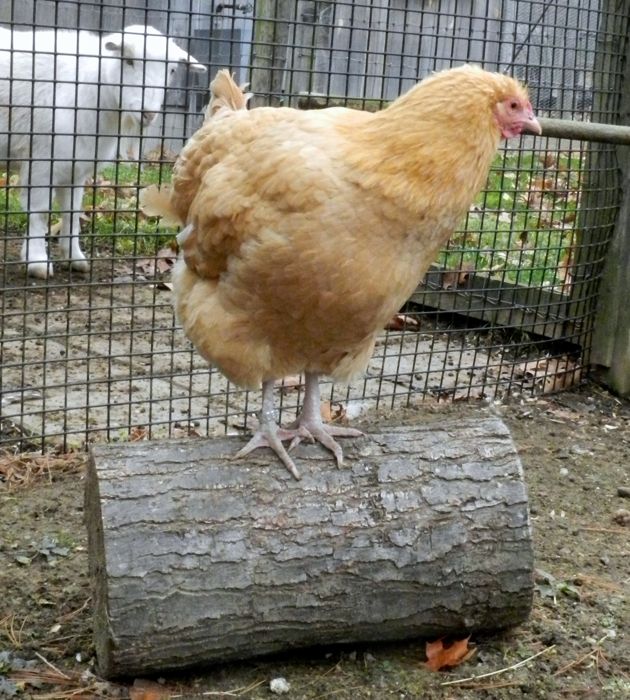 I don't expect all of these hens to live through the winter, but then again, they epitomize the expression, "tough old birds," and I think they'll be sticking around for awhile longer.