All summer I complained about my Buff Orpingtons. I have three, Amber, Beryl and Topaz. People get Orpingtons because of their calm demeanor and the large brown eggs that they lay. Besides, they're pretty, in a way that Golden Retrievers are – blond and solid with thick coats. But (and this is the big "but") Orpingtons go broody, and Beryl and Topaz spent much of the summer not at all calm and not providing me with large brown eggs. They huffed up. They rasped threats. They didn't lay. I'd put them in the anti-broody pen which would break them of the spell, and they'd lay an egg or two, but then go back to being broody. I'd had it with them! I even offered Beryl and Topaz for sale on FaceBook. I was honest and described them as "useless broody hens" so it was no surprise that there were no takers.
Right now the hens are molting and so they're not laying. Almost all of my hens look like Ruby. Just look at this tailless mess of loose feathers!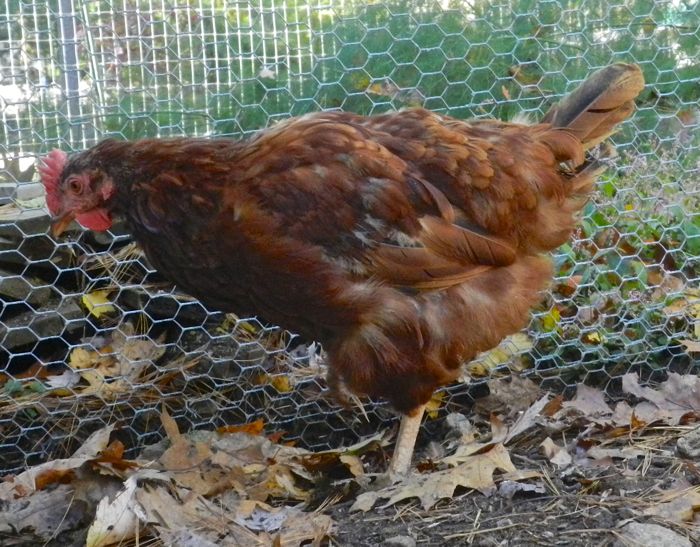 But, the golden girls have nary a feather out of place.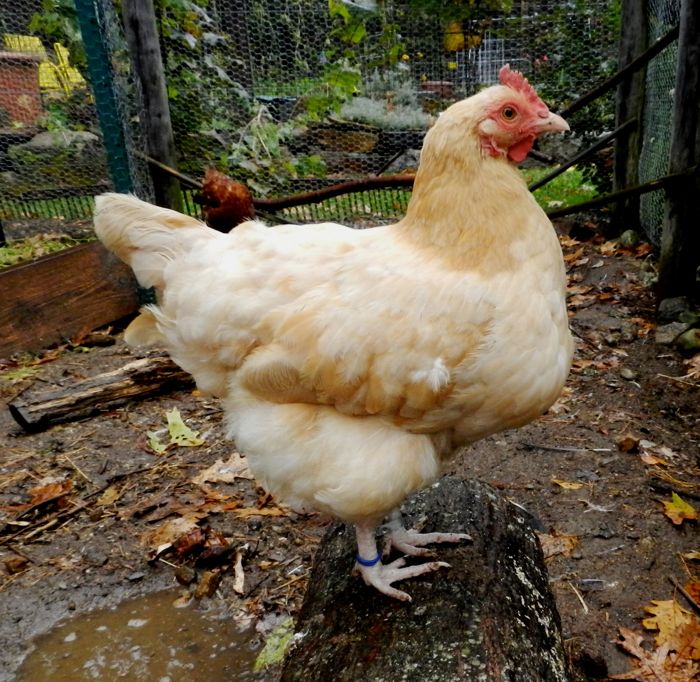 What's more astonishing is that after an unproductive summer, they're laying.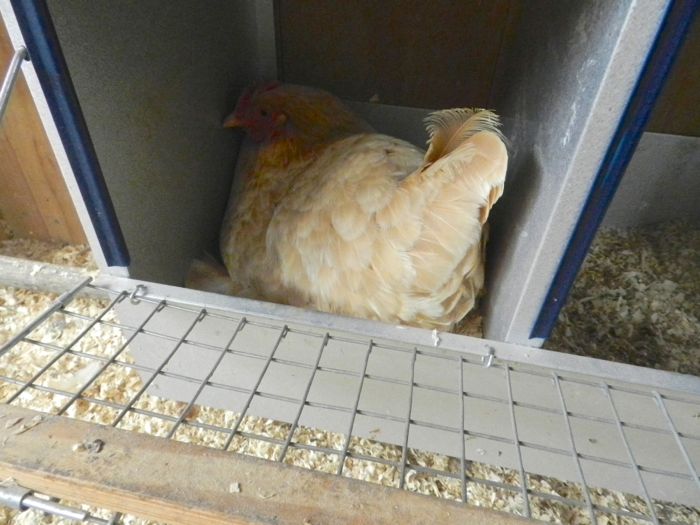 My egg basket would be almost empty if not for the Buff Orpingtons.
And so I am offering an apology to the Orps. I'm sorry that I complained about your moody, broody summer behavior. I didn't realize that it was setting you up to be the early winter laying stars.
On a side note, Opal, my Delaware, laid all the way through the summer and continues to lay now. She's my first Delaware. I love her steady and friendly personality. Is she true to type? Does anyone else have Delawares?