I spent a few enjoyable hours at the Boston Poultry Exposition on Saturday.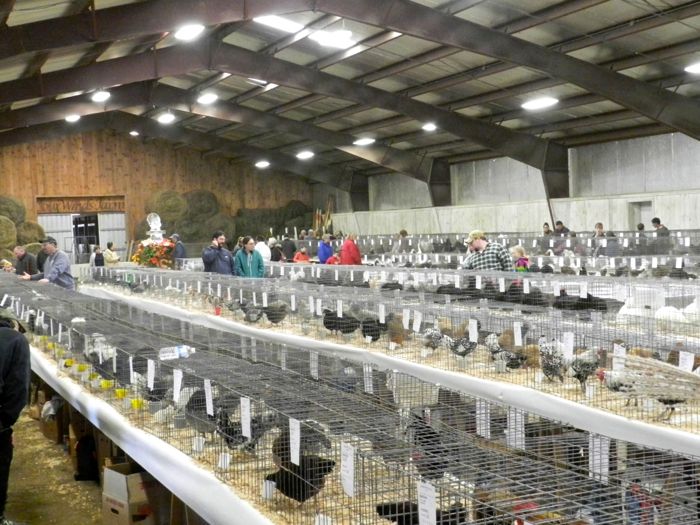 The organizers did a superb job of set-up; they decorated the rows with straw bales, grasses and flowers, and there was even a turkey ice sculpture. But, the stars were the animals.
I was smitten with the soft and elegant coloring of this silver ducking Old English Game pullet.
I liked this pullet's alert expression.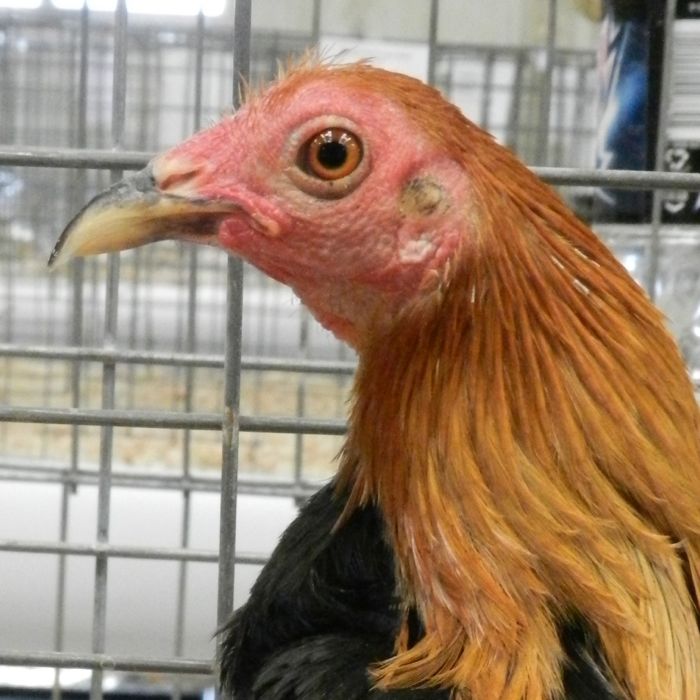 This Houdan was calm and serious.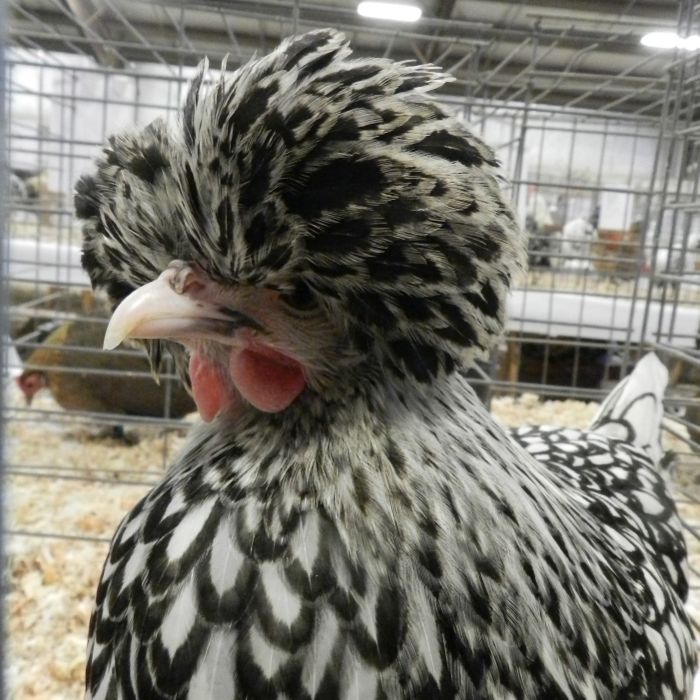 The roosters had attitude. This one rocked a beard, too.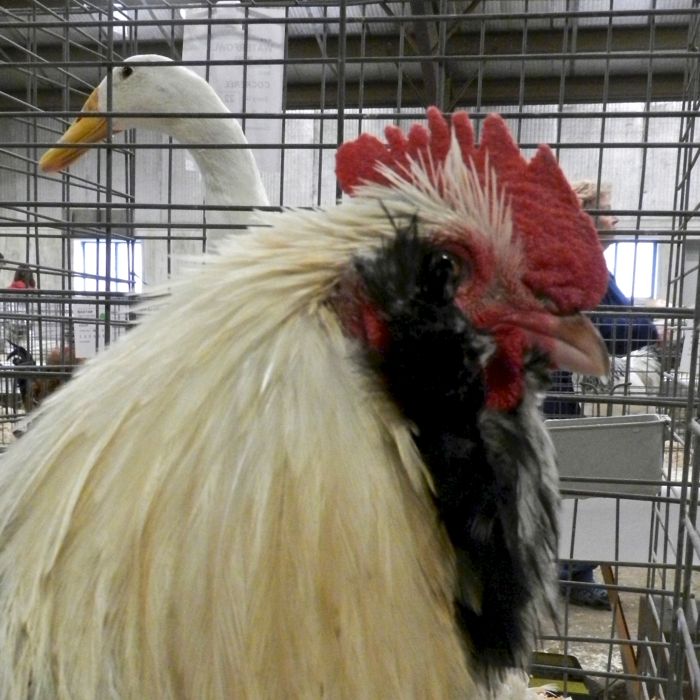 Other faces were not so pretty, but endearing for their own reasons!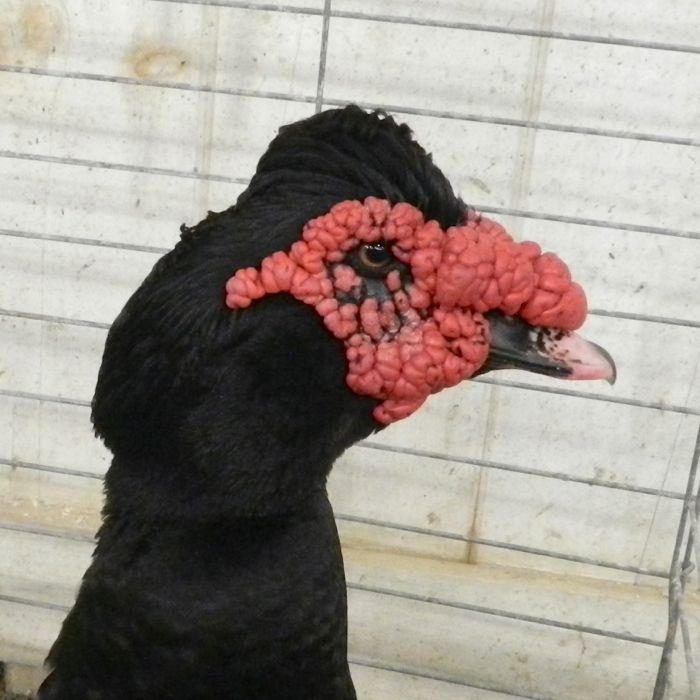 I talked with the geese.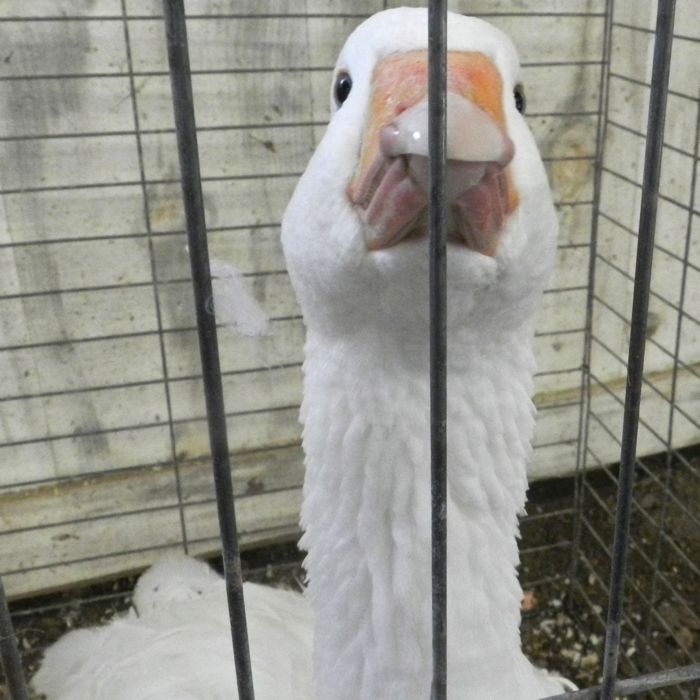 I also talked with some of the experienced exhibitors and learned quite a bit. I'll be sharing that with you in my next post.