Pearl and Beryl are both broody.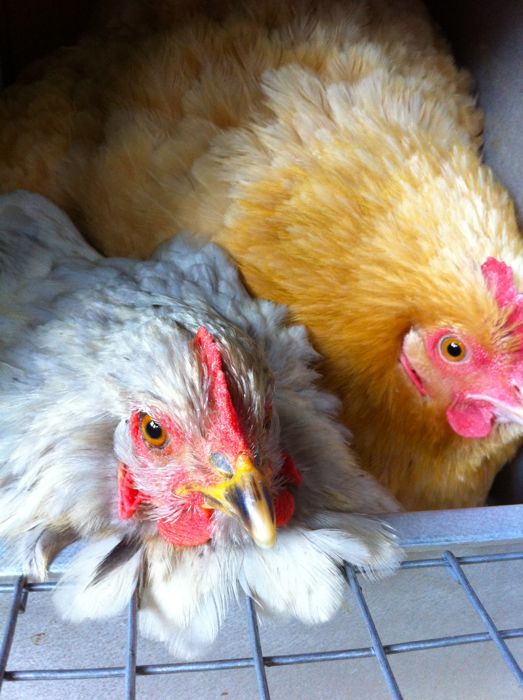 Both are fluffed up and hot. Both think that they have to hunker down in a nesting box in order to incubate (non-existent) eggs. But that's where the similarity ends.
Beryl is in an angry, bad mood.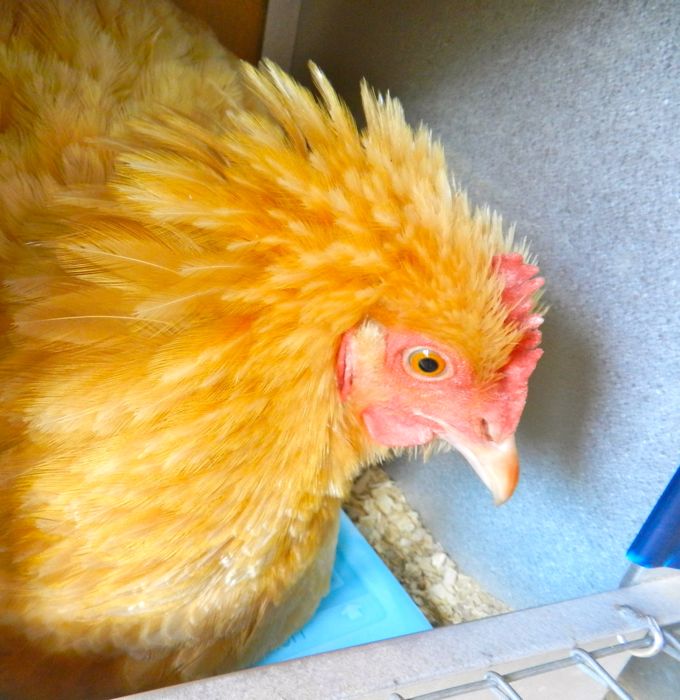 Pearl sits placidly on the nest.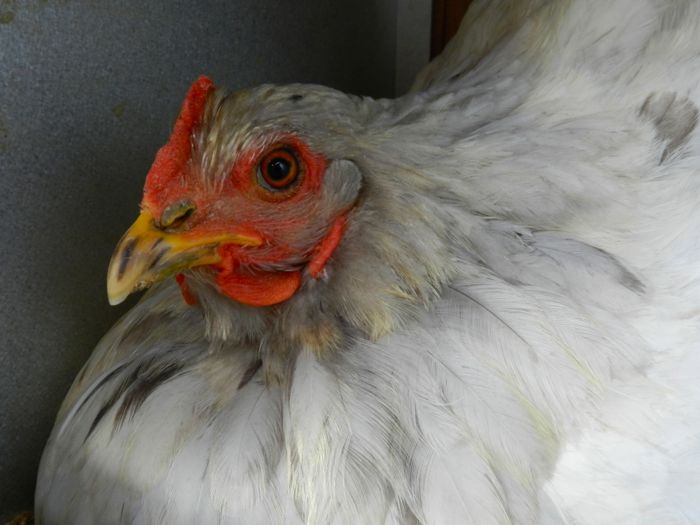 Beryl can't bear to be moved. When I let the hens out to free-range, I disentangle the two broodies from their boxes and toss them outside, too. Beryl chrrrrs in frustration and runs back inside. Pearl goes for a stroll and takes a half-hour to scratch and eat.
Then Pearl takes a dust bath.
Eventually Pearl returns to her nesting box and gently settles her fluff and heft back down. Meanwhile, Beryl, in her crazed state, has shoved Ruby out of a box and has smashed an egg before settling in.
And that is why, although Pearl is not laying, that I will leave her be. She is the perfect broody. If my coops weren't full, I'd get her some chicks to raise. Beryl is the bad broody. She is now in the anti-broody coop.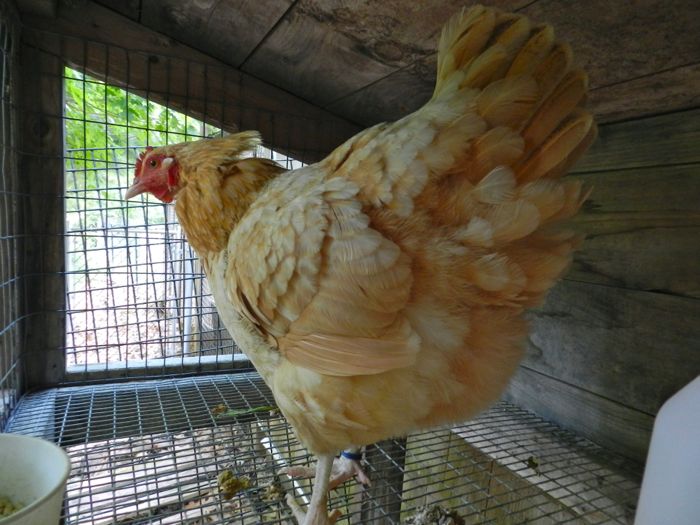 She's eating with gusto, rattling her feathers and chuck-chucking the entire time. It's been two days and I've noticed a slight change. I'm hoping that she'll be back on the roost with the others tonight. Or tomorrow.
If you want to know more about this condition, I've posted a new FAQ about broody hens. Who's broody in your coop?