On Saturday, the weather prediction was for a stifling hot day, but although it was humid, it was cloudy and the temperature didn't rise above 90 degrees F. Perhaps it was this moderate weather that put all of the Backyard Chicken Keeping Workshop participants in a good mood. Or maybe it was the relaxing meandering around the gardens before we got started.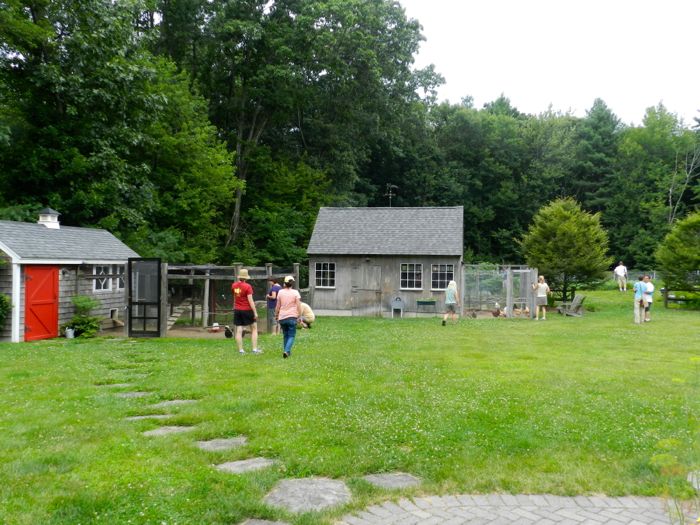 In any event, they seemed a content group while on the porch, listening to what I had to say about chicken keeping. Then again, maybe it was the iced tea and cookies.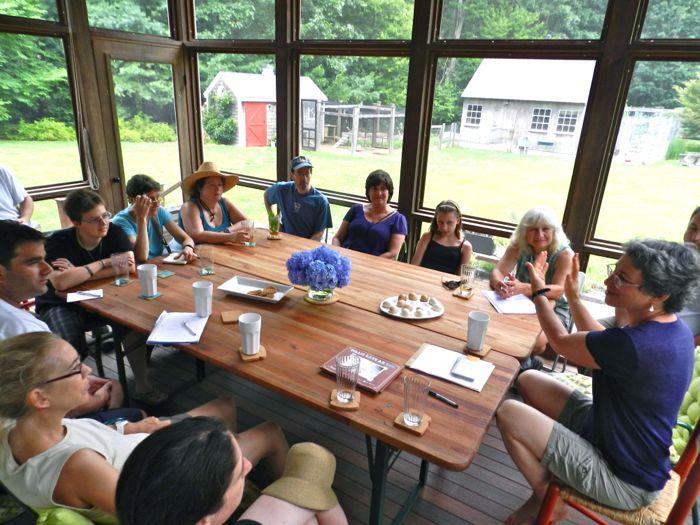 After the lecture, I took the group out to the barns to see firsthand how I feed, water and care for the hens. The goats don't understand why they're not part of the class, and do their best to distract everyone, even head-butting to get attention.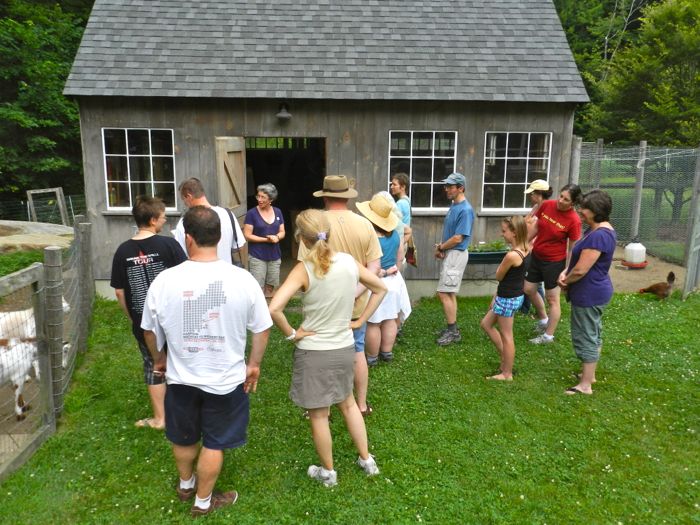 The hens were let out to free-range so everyone could see how destructive helpful they are in the gardens. Next comes the favorite part of the class – I call the  hens back. They come running. And then whoever wants to, can hold a chicken.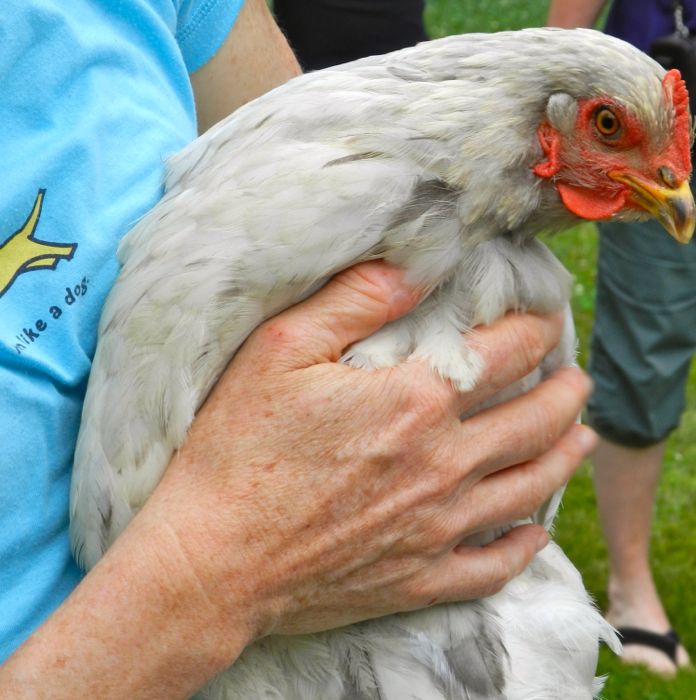 The next workshop here is on Saturday, August 4 at 1 pm. Sign-up here (scroll down for the listing.)